Change Language
The following languages are fully supported on our offering of international sites, including detailed product information and e-commerce functionality.
Additional regional languages may be available on your local Swagelok Sales and Service Center's websites.
Explore Swagelok Reference Point
Choose one of the categories below for a deeper dive into our wide range of resources.
The quality of Swagelok components tells one part of our story. The other part? The successes we help our customers achieve by sharing our deep and varied knowledge across industries and applications. Browse the categories below to find your solution today.
Fluid System Training
Learn how fluid system training and advisory services can help operators bridge a growing skills gap across several industries.
Which topics drew the most attention this year on the Swagelok Reference Point blog? Find out here, and catch up on any popular posts you missed.
Learn how the three T's to using a hand tube bender can help you achieve an intricate system of tubing with fewer leak points and efficient flow.
A successful tube fitting depends on many criteria, but one of the most important is proper tube preparation before installation. Learn to avoid costly or dangerous leaks by avoiding damaged, burred, or improperly cut tubes.
Which tools and equipment must plant operators and technicians keep on hand at all times? From advanced orbital welding systems to basic tube deburring tools, there are essential tools for every connection, and it pays to be prepared.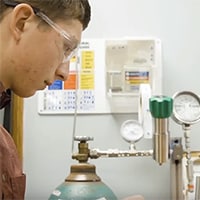 For over a decade, scouts interested in the field of engineering have benefitted from mentoring that includes Swagelok's immersive Engineer for a Day program. Learn more about how the program helps mold future engineers.
The next generation of advanced semiconductor manufacturing presents a host of unique considerations. Read how manufacturing innovation can be achieved through greater capacity utilization, component reliability, and process control.
Even the most seasoned professionals can experience difficulty identifying threads. Swagelok product manager Andy Hitchcock explains how to identify thread size and pitch on your fittings using a caliper, pitch gauge and thread identification guide.
It can be difficult to identify issues within your process instrumentation application if you focus solely on the transmitter. Learn how to solve problems within your process instrumentation line with tips and best practices from Swagelok.
Clean transportation is important, and hydrogen vehicles require reliable infrastructure to become more viable and widespread.
The escalating welder shortage affects tomorrow's global manufacturing. Automatic orbital welding can help combat the problem, but not without proper training. Learn what to look for in an orbital welding program to prepare your emerging workforce.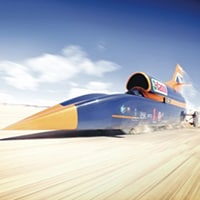 Through the sponsorship of BLOODHOUND SSC, Swagelok is enabling STEM learning opportunities for Hudson City School District. Discover how Swagelok is helping inspire the next generation of engineers and scientists with project-based learning.
Sampling systems can be one of the most challenging systems within your plant to both design and operate. Industry veteran and industrial training instructor, Tony Waters, shares his trainees' top revelations over the past 50 years.
With an aging industrial workforce nearing retirement, manufacturers are turning to younger generations to replace expert knowledge. Learn how to build an effective fluid system training program with expert advice from Swagelok.
Fluid System Safety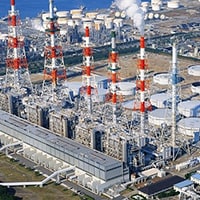 Fugitive emissions of hazardous gases can occur in refineries. Safe, leak-free containment depends on knowledgeable and empowered teams.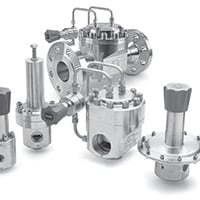 Have you ever wondered what testing goes into a product designed to operate in extreme conditions? Take a look behind the lab doors, following the development journey of RHPS Series industrial regulators rated for use at temperatures well below zero.
Learn the types of tubing or flexible hose end connections most used across industries, from pharmaceutical to semiconductor, and how to assess and select products best suited for your specific application.
Stainless steel corrosion in tubing systems is a leading cause of profit loss for oil and gas companies every year. Learn how to identify & combat two main types of corrosion, pitting corrosion and crevice corrosion, with tips from Swagelok experts.
An offshore platform can have nearly 50,000 feet of tubing, more than 20,000 fluid system components, no fewer than 10,000 fittings, and as many as 8,000 mechanical connections. No wonder choosing corrosion-resistant material isn't easy. Learn how to make choices right for your application.
Swagelok's contribution to the safe operation of INEOS's petrochemical facility in Cologne, Germany maps back to the close collaboration between the two companies. Learn how Swagelok's trusted reliability helps INEOS ensure petrochemical safety.
When designing industrial fluid systems, plant safety must always remain top of mind. Learn how your team of engineers and technicians can reduce safety risks and maintain system uptime with essential fluid system building and design tips.
Industrial hose safety is often deprioritized during regular plant maintenance. It is important hoses receive the attention they deserve—leaks and wear can put your facility at risk. Learn tips to avoid dangerous situations while lowering plant costs.
The smallest leak can present a serious issue when maintaining your plant's safety and profitability. Understand how and why leaks occur, how to locate and test for them, and ultimately how to develop a strategy to address and reduce leaks plant-wide.
Browse Categories
To receive updates on our latest posts, be sure to follow us on LinkedIn