Swagelok & HOERBIGER Collaborate to Reduce NOx Emissions on Legacy Engines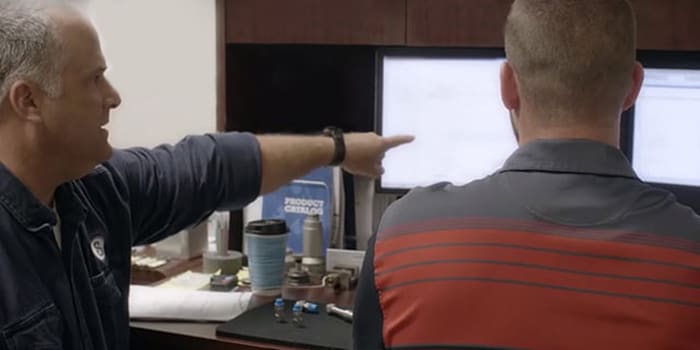 Swagelok Custom Solutions Helps HOERBIGER Reduce CO, NOx Emissions on Legacy Engines by 80 Percent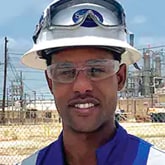 Trey Sinkfield, Field Engineering Manager, Swagelok Southeast Texas
After multiple attempts to work with local machine shops, HOERBIGER Engineering Services (HES) turned to Swagelok for help. The relationship between the two companies, which began as a straightforward vendor-supplier connection, evolved into a service-focused collaboration with one goal: help HES service more of their customers' legacy engines at a lower cost.
LEARN MORE ABOUT SWAGELOK CUSTOM SOLUTIONS
HOERBIGER Engineering Services
HOERBIGER Engineering Services (HES), a group within HOERBIGER that first formed in 2000, is based in Houston, Texas. The team's core competency is designing and managing complex reciprocating gas engine retrofit projects across the entire compressor station. This includes cooling systems, gas processing and filtration, fuel gas systems, horsepower upgrades and more. Their engineering reputation revolves around the team's ability to reduce emissions, specifically NOx and CO emissions.
Modernizing Transcontinental Natural Gas Pipelines
"The work we do here is pretty important. We mainly reduce emissions on legacy engines that are no longer manufactured as new," explains Paul Watts, HES project engineer. "To do so, we have to change the fuel system on the engine. Some of these engines were installed in the 1940s, but they're still pumping gas across the country on the pipeline."
HOERBIGER engaged Swagelok Custom Solutions to manufacture and supply specialty parts for use when adapting fuel injectors to the engines. Before turning to Swagelok for help, HOERBIGER first worked with a number of local machine companies – with limited success.
"

We tried to do that connection on our own through local machine shops, and we quickly found some sealing problems.

"
"Initially, we tried to do that connection on our own through local machine shops, and we quickly found some sealing problems," continued Watts. "Since Swagelok was already making the components, we thought: Why not have them make the adapter for us?"
Swagelok Custom Solutions Helps HES Reduce Emissions Without Impact on Fuel Economy
The natural gas transmission industry is divided into three major segments: upstream, midstream and downstream. HES works in the midstream segment, which encompasses processing, storing, transporting and marketing natural gas liquids. HES's role is to make emissions and performance upgrades to their customers' large-bore gas-fired engines with the goal of modifying an engine to perform equal to, or better than, an engine that can be bought new. While performance is the ultimate goal, cost efficiencies come into play as well.
"There a lot of financial drivers," explains Hans Mathews, HES general manager and senior vice president. "It's one-third or less the cost of replacement to simply upgrade the equipment to meet the most modern standard. We make reductions in NOx emissions that are on the order of 95 to 97 percent. We reduce CO emissions on the order of 80 to 90 percent and generally without any impact on fuel economy."

Swagelok's role in the collaboration with HES has evolved over time. While they initially supplied components for HES to implement during engine modification, Swagelok eventually began supplying pre-assemblies and sub-assemblies, control panels and nitrogen purge panels. They also provided hose advisory services, helping HES with hose selection and preventive maintenance planning. Due to the high quality of Swagelok's components and assemblies, HES has significantly reduced the number of failed parts – reducing labor costs and improving the rate of reliability.
"

We no longer buy 15 so we could break 5. We could buy 10 and have 10 work.

"
"It was a gamechanger for us because we no longer [had to] buy 15 so we could break 5," Mathews continues. "We could buy 10 and have 10 work. When they shut that pipeline down, go in there and retrofit this compressor engine and be up and running when the compressor company says 'go.' They can't wait an extra day. We're talking hundreds of thousands of dollars if they miss a deadline."
The Final Result: Cleaner Air, Healthier People
In the oil and gas industry, and this particular pipeline application, component failure can mean damage to the environment and damage to human life. The U.S. National Ambient Air Quality Standards, established by the Environmental Protection Agency, were designed to protect human health and public welfare. These regulations have resulted in a significant reduction in ozone levels in the United States, particularly in heavily populated areas and areas in close proximity to pipelines.
"Air is not stagnant," says Mathews. "The air in Georgia started somewhere over here in Texas, or the air in Ohio came from California or Mexico. All along the way, that air is picking up every pollutant in between. The cleaner the air is, the better for everybody. To be able to benefit the environment and the people that live on the planet, it makes me happier and very proud of what I do."

When companies within the oil and gas market connect with Swagelok, they are collaborating with a global fluid systems leader. Swagelok provides high-quality components, training and a network of knowledgeable associates who can help you solve the toughest upstream, midstream or downstream challenges, wherever you are.
LEARN MORE ABOUT SWAGELOK CUSTOM SOLUTIONS
About the Customer
HOERBIGER, headquartered in Zug, Switzerland, is a global leader in the fields of compression technology, drive technology and hydraulic systems. The brand is known for performance-defining components in compressors, industrial engines and turbines, automobile transmissions and multifaceted mechanical engineering applications. Since 1895, HOERBIGER has made it the company's mission to constantly innovate and set standards in market niches. HOERBIGER has more than 7,300 employees worldwide and 140 locations in over 50 countries.
Related Articles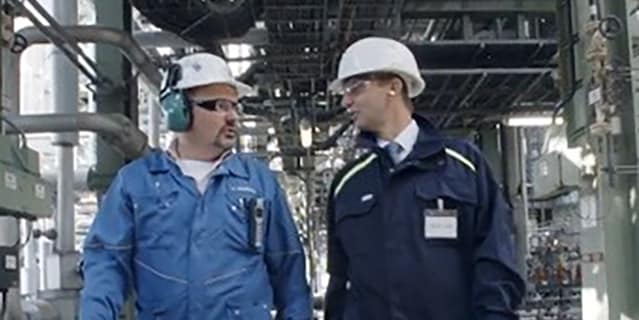 Swagelok's contribution to the safe operation of INEOS's petrochemical facility in Cologne, Germany maps back to the close collaboration between the two companies. Learn how Swagelok's trusted reliability helps INEOS ensure petrochemical safety.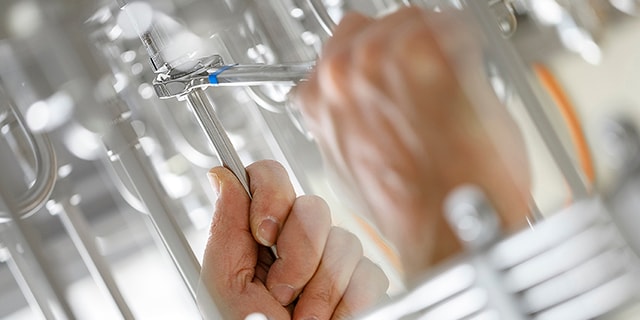 The smallest leak can present a serious issue when maintaining your plant's safety and profitability. Understand how and why leaks occur, how to locate and test for them, and ultimately how to develop a strategy to address and reduce leaks plant-wide.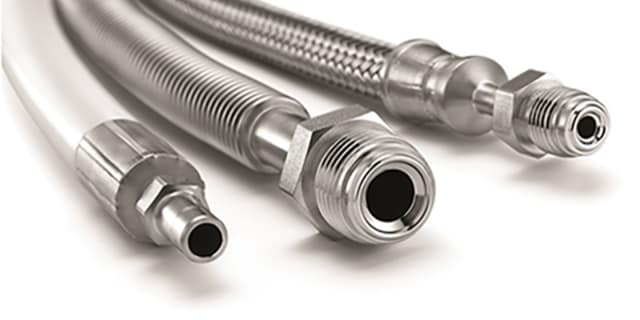 Knowing the proper time to replace your industrial hoses can save your plant thousands in maintenance costs. Learn how to evaluate your systems and develop a preventive maintenance plan to manage the health of your hoses.