Fluid System Considerations for Safe, Reliable Hydrogen Handling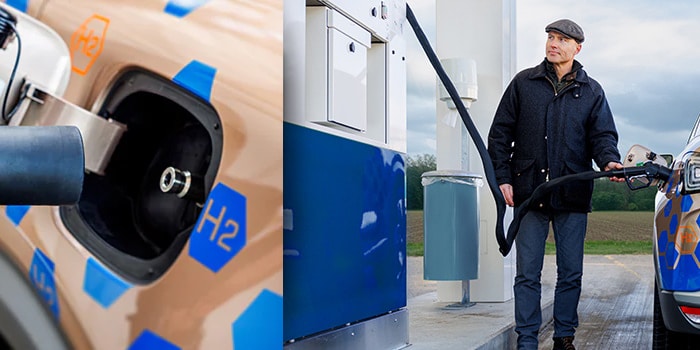 Everything You Need to Know About Hydrogen Mobility
Energy generated from green hydrogen is an increasingly hot topic as the energy sector seeks to develop increasingly sustainable solutions. But hydrogen itself can be a challenging gas to handle, meaning that high-integrity fluid system components—throughout green hydrogen production, fuel cells, storage and containment, refueling infrastructure, and on-vehicle systems—are critically important to ensure reliability, longevity, and operator safety. Understanding how to choose the most effective, durable, and efficient components is a critical step in moving hydrogen mobility forward.
Have questions about choosing the best components for hydrogen mobility? We have answers. Below is a directory of Swagelok Reference Point blog posts with information and answers to your questions about mobility and hydrogen transportation. Within these posts, we address and debunk many hydrogen myths. Also, learn more about hydrogen fittings and alternatives.
Busting Hydrogen Myths
Hydrogen has the potential to meet modern vehicle fueling needs, providing safety, reliability, cost-effectiveness, and environmental-friendliness. Learn more about four common hydrogen myths that may make you reconsider.
Anatomy of a Hydrogen fitting
One of the most formidable challenges in the development of safe, reliable, and leak-tight hydrogen fuel cell vehicles and infrastructure is the nature of hydrogen itself. While traditional cone and thread fittings have been used in these applications previously, new high-performance options are now available. See what your alternatives are.
What to Look for in Hydrogen Valves
Hydrogen fuel is growing quickly as a mobility solution. To fulfill this potential, hydrogen vehicle and refueling infrastructure must be designed and built with high-quality materials to deliver leak-tight performance that will last for years or even decades. And not just any components are up to the task.
Consult with A Hydrogen Mobility Specialist
Want to learn more about hydrogen solutions in action? Check out the following case studies:
Learn more about how we serve the entirety of the clean energy sector, from quality products and components to well-rounded service and support.
Related Articles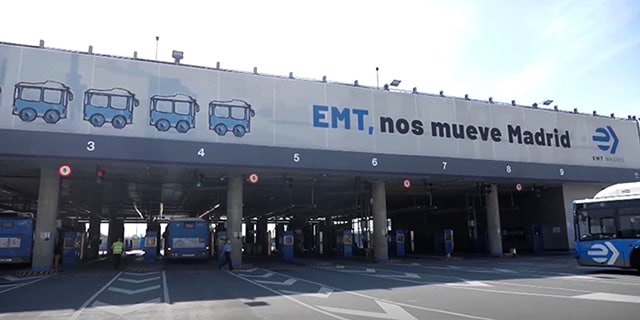 Learn why one major CNG bus OEM relies on Swagelok for reliable service, training, and quality components that are designed to meet the demands modern transportation service requires.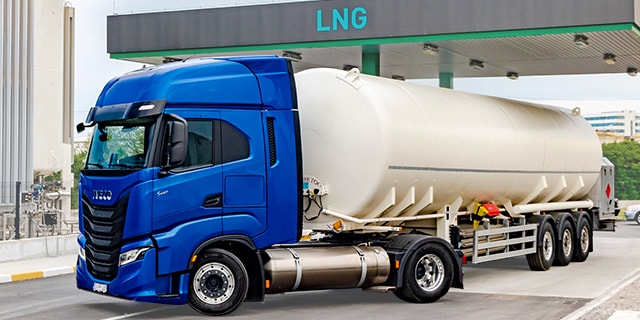 Compressed natural gas (CNG) and liquefied natural gas (LNG) transportation applications require high-performance tube fittings that meet a number of important criteria. Learn what makes for an ideal CNG fitting or LNG fitting.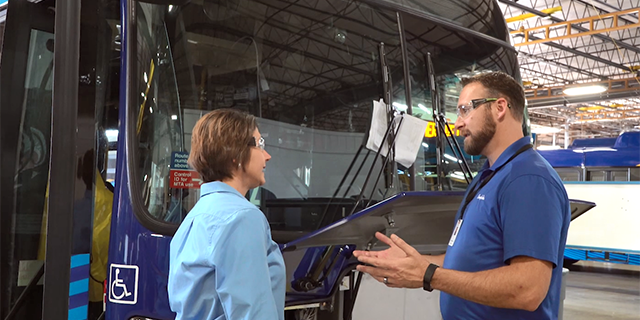 Swagelok and bus manufacturer New Flyer have worked together for years to develop reliable alternative fuel systems for forward thinking transit applications.