Our Most Popular Blogs in 2021
Your Most Pressing Questions Answered: 2021 in Review
From semiconductor fabs to offshore oil and gas platforms to research laboratories, our customers do business in a variety of high-stakes environments. But sometimes, these diverse industries face common challenges.
These shared challenges are reflected in our most highly read blog posts of 2021. You turned to our specialists to learn more about corrosion control, fitting selection, analytical instrumentation challenges, and more. Here are the answers to your most pressing questions this year:
"How can I stop corrosion from causing operational downtime?"
Process-driven industries often deal with a range of chemical compositions and environmental conditions, and that means corrosion and the problems it causes can threaten operational efficiency if the proper measures are not taken.
Corrosion is a leading cause of profit loss for offshore and nearshore oil and gas applications in particular, so it is no wonder our readers were especially interested in how to identify and prevent common causes of corrosion. In this blog post, we broke down the differences between pitting corrosion and crevice corrosion and explained how optimized material selection can help.
Read: Pitting Corrosion vs. Crevice Corrosion: Identifying the Differences
"How can I tell if I have a broken pressure gauge?"
Pressure gauges provide a visual indication of internal system pressure and play an important role in helping you tell whether your system is operating within the desired range or if a problem is occurring. A broken pressure gauge can leave you without critical insight into an important operational parameter.
Your ability to detect imminent gauge failure is important, and luckily, there are several key signs to look for that may indicate your gauge is in danger of failing. Check out these five indications of gauge failure in one of the year's most popular blog posts.
Read: How to Detect and Protect Against Gauge Failures
"What is the best way to identify different thread sizes on fittings?"
The health of your industrial fluid system relies on every component working together properly. Leak-tight connections between your components—most commonly formed by different kinds of fittings—are critical to the overall safety and productivity of your facility.
Properly identifying thread size and pitch on different fitting options is the first step in making the right fitting choice for your system, and it is something with which we commonly help our customers. Learn more about identifying thread size and pitch in this popular piece.
Read: An Introduction to Fittings: Identifying Thread Size and Pitch
"What can I do if my process instrumentation line is not performing well?"
The analytical transmitter is often thought to be the culprit of a poorly performing process instrumentation line. However, transmitter results are only as reliable as the input provided by the impulse line.
When diagnosing process instrumentation challenges, it is important to focus your attention on the entire process instrumentation loop. In this post, we broke down proven best practices that can help you better manage your impulse lines and obtain reliable results.
Read: Process Measurement – Impulse Line Best Practices

"What kinds of materials can I use in sour gas applications?"
Process fluids in sour oil and gas fields contain materials that are known to be corrosive, flammable, and toxic. This corrosivity can push alloys to their limits and contribute to sulfide stress cracking (SSC) in higher-strength carbon steel and low-alloy steel. SSC can lead to material embrittlement and sudden failure of normally ductile metal alloys.
Therefore, selecting the right materials that can stand up to corrosion is critical. What do you need to look for? We answered that question in this popular post.
Read: Four Answers on Material Selection for Sour Oil and Gas Fields
We look forward to helping you solve your toughest fluid system challenges in 2022, as well. If you need assistance with a new or persistent challenge, reach out to a fluid system specialist near you.
Related Articles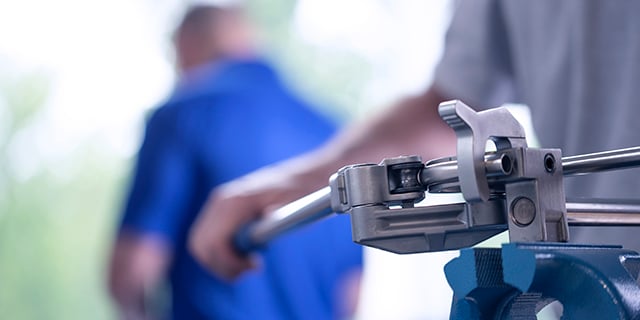 Discover the applications where bent tubing is advantageous over pipe and fitting connections, as well as what skills and equipment are required to bend tubing for your fluid systems.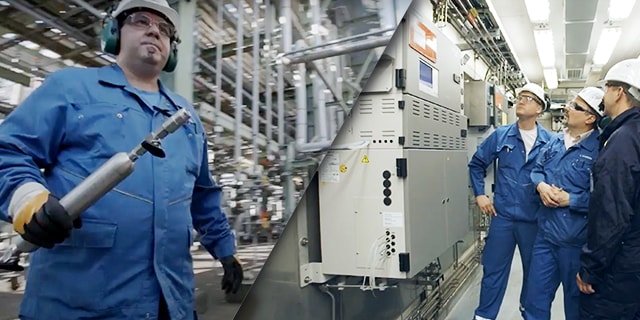 Trying to determine whether grab sampling or online analysis is the best option to monitor your process conditions? We put together a convenient checklist to help guide you to a solution that suits your operations.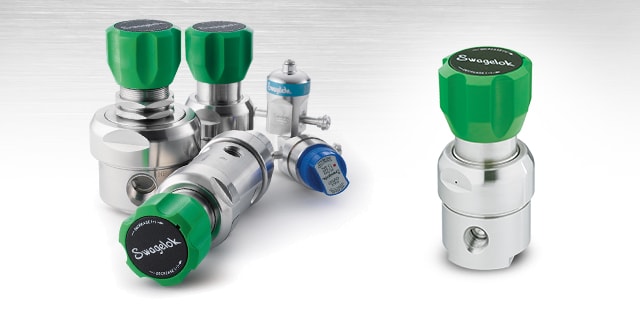 Learn the differences between common types of pressure regulators for industrial fluid and analytical systems, as well as how to choose a regulator most appropriate for your system needs.