Five Benefits of Virtual Training for LNG Facilities and Other Industrial Plants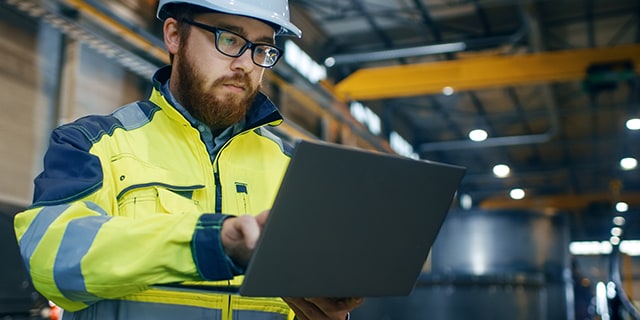 Five Reasons to Take Advantage of Virtual Training
Despite the challenges brought on by the COVID-19 pandemic, essential work around the world has not stopped. Just ask one of Australia's leading gas suppliers, an organization that is focused on safely and sustainably developing natural gas resources to power industries and households throughout the country.
When new safety protocols halted travel and prevented visitors at the company's liquefied natural gas (LNG) facilities, a new solution was required to maintain the organization's ongoing training program. Faced with these challenges, the company worked together with Swagelok Western Australia and Swagelok Eastern Australia to quickly develop an all-virtual training program to ensure employees were equipped with the right skills to continue working safely.
Request more information about Swagelok training
As production operation at LNG facilities continued during the pandemic, ensuring that employees were safe and competent on critical skillsets was essential. With no room for hesitation, the gas supplier quickly embraced the move to virtual training.
Swagelok Reference Point asked the company to highlight some of the biggest benefits realized through their training program. What follows are the top five benefits the team says it has seen so far:
#1: Safer System Operation
Since 2019, all personnel whose jobs involve making and unmaking instrumentation fitting connections are required to go through Swagelok training on tube fitting installation, inspection, and tube bending.
The organization says that a shared skillset among all technicians and system operators helps the organization reduce the likelihood of loss of containment incidents, and therefore improves safety at all sites. The company operates five long-life natural gas and LNG assets throughout the Australian continent, and it is critical that all staff have the right knowledge to work safely, no matter where they are working. Swagelok's approach—first in person, and now virtually—helps the organization feel confident in their teams' abilities to safely install and maintain critical tubing connections throughout all sites.
So far, nearly 500 employees have attended tube fitting training virtually. The virtual courses include both practical and written assessments. Attendees are mailed a training kit prior to their virtual session and are asked to demonstrate their knowledge by making a small tube fitting assembly. Those assemblies are then sent back to Swagelok for evaluation and grading. Any errors or inconsistencies are then explained and corrected for the trainee.
#2: High Employee Engagement
Trainees responded well after Swagelok adapted to virtual training, according to surveys following the training sessions. Feedback on the sessions has been broadly positive, and employees report high-quality instruction and have been happy with the overall experience.
Because of the success of this training initiative and the ability of the gas supplier and Swagelok to adapt virtually, more courses are being planned for an additional 400 employees.
Nearly 90% of attendees stated that the course was of high standards, was relevant to their role, and was enjoyable.
#3: Greater Flexibility for Employees
Virtual training affords the organization a high level of flexibility. Some reported benefits include:
Smaller class sizes with greater opportunity for trainees to ask questions and build rapport with the instructor
Attendance flexibility, as trainees can attend sessions either from on-site or from their own homes. The electronic platform for testing is easily accessible on mobile devices and laptops anywhere, granting trainees the flexibility to complete the theory tests in any environment.
A greater blend of learning modes, including formal instruction and practical, hands-on assembly of fluid system components
#4: Significant Cost Savings
One significant benefit from virtual training has been significant cost savings. The company has been able to save on travel and accommodation charges for trainers to visit locations, and the per-trainee cost for these virtual sessions has been much more economical.
#5: A Better Position for Ongoing Success
With a significant exploration and production area throughout in Australia, the company is well-positioned to benefit from the growing global demand for energy.
To capitalize on its growth potential, the organization says it must be able to quickly train staff with the skills required to safely and reliably install and maintain critical tube and tube fitting applications. Swagelok's virtual training has helped accomplish those training imperatives with greater flexibility and cost savings.
Virtual training for critical applications is one option to be considered as plants around the world seek to operate as safely as possible. If you are interested in exploring virtual training for your team, Swagelok can help. Get in touch with our team to discuss the options, and what makes sense for your business and your ongoing success.
Related Articles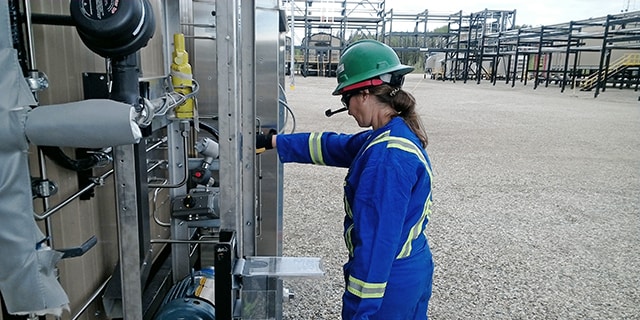 Learn how Swagelok is adopting virtual headset technology to provide real-time troubleshooting, fluid system evaluation services, and more to customers when in-person visits are difficult to arrange.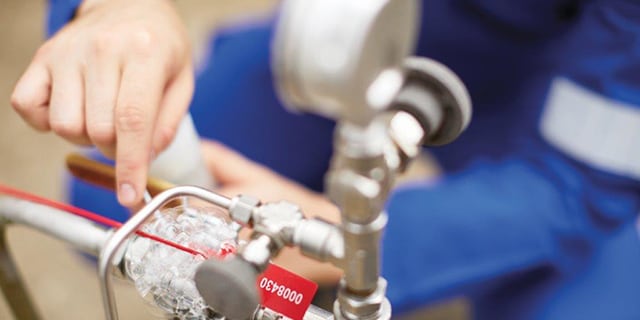 See how Swagelok Texas Mid-Coast provided on-site analyses of a major petrochemical producer's aging utility gas system and uncovered savings of more than $2 million annually.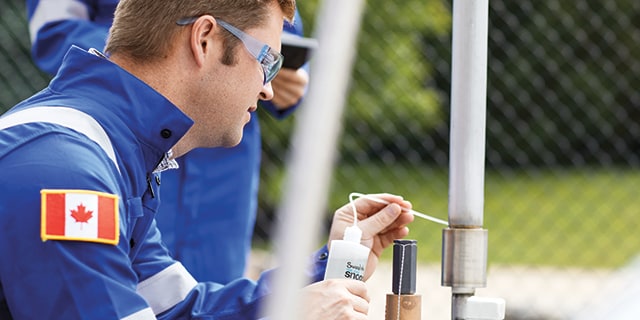 Leveraging years of experience and specialized equipment, Swagelok Calgary helped a major natural gas processor expedite its leak detection process, achieving a 90% reduction in required labor, among other benefits.