Why You Should Not Intermix Tube Fittings
Why You Should Not Intermix Tube Fittings From Different Manufacturers
Fluid and analytical instrumentation systems rely on dozens of quality components working harmoniously to keep operations running efficiently. Any performance lapses can result in leaks, potential safety concerns, and system downtime.
One way to prevent these issues is to build your fluid systems with tube fittings from a single manufacturer. Claims that tube fitting components can be intermixed and interchanged with those of different manufacturers should be questioned — intermixing and interchanging can be risky and may compromise worker safety. And no one wants to introduce unnecessary risk into their system's operation.
Learn Fluid System Best Practices
Do you or your installers regularly intermix or interchange tube fittings? Let's explore the reasons why tube fitting intermix and tube fitting interchange can lead to poor fluid system performance:
What Is Tube Fitting Intermix and Interchange?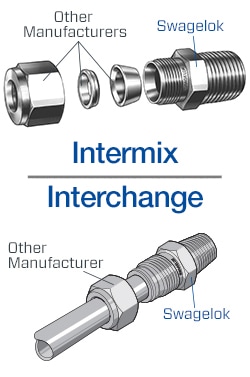 First, it is important to understand the differences between intermix and interchange:
Intermix is when tube fitting components, including the nuts, ferrules, and bodies from two or more manufacturers are mixed together and then assembled to make a completed fitting.
Interchange is when a tube fitting from one manufacturer that has been installed on a piece of tubing is then disassembled, and the tubing, nut, and ferrules are then reassembled into a tube fitting body from another manufacturer.
Why Intermix and Interchange Can Become Problematic
One of the most important reasons to avoid intermix and interchange is because there is no industrywide commercial design standard for tube fittings. This means that every individual manufacturer follows its own design standards and processes, which can result in differences ranging from incremental to significant.

An intermixed or interchanged fitting is essentially a new, untested design.
Some manufacturers may claim that their products are interchangeable with other brands. Manufacturers making these claims typically say that doing so can help save an operator on costs.
But no manufacturer can reliably and uniformly replicate designs from that of a competitor, and any resulting failure will certainly void any short-term savings. Tube fitting components from different manufacturers are not explicitly designed to work together. Thus, an intermixed or interchanged fitting is essentially a new, untested design. Interchanged and intermixed fittings may demonstrate:
Inconsistent sealing surfaces due to design, construction, and torque value differences
Sealing surface incompatibilities due to geometry, tolerances, and metallurgic properties
Compromised function
Fatigue failure
Ineffective sealing surfaces resulting from different swaging mechanisms, material hardness, and tolerance variations
For these reasons, interchanging and intermixing tube fitting components can lead to unpredictable performance, increased costs, and potential safety hazards. Intermix and interchange may also void your warranty. For example, intermix and interchange will void Swagelok's Limited Lifetime Warranty, which can lead to even higher costs if and when a problem occurs.
Always Avoid Tube Fitting Intermix and Interchange
Avoiding intermix and interchange is a best practice promoted by numerous fluid systems standards agencies. For example, the IOGP JIP-33, an initiative aimed at making dramatic improvements in the specification, procurement and delivery of oil and gas equipment, specifically calls tube fitting intermix and interchange a "bad engineering practice."
Single-sourcing your tube fittings from one reliable supplier is a good way to avoid potential interchange and intermix, even by accident. When only one brand is available, technicians cannot mistakenly combine components from two different manufacturers.

Interested in learning more about important design and construction best practices for your critical fluid systems? Our engineering specialists offer a wide variety of services to optimize operations, whether you need help diagnosing problems, designing a new assembly, or training your workforce.
Related Articles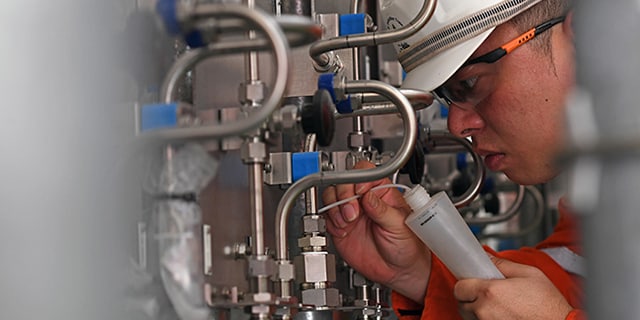 Leaks can cause trouble in any process-driven industrial facility. Learn how to reduce common costly fluid system leaks, including fugitive emissions, with the right high-quality products and services.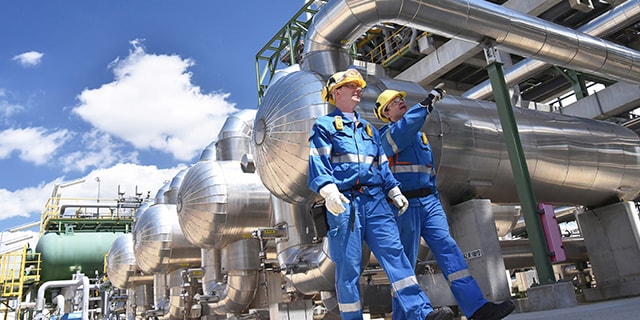 A plant turnaround can be a big headache for a chemical plant or refinery—but it doesn't have to be. Learn seven strategies for more effective turnaround management.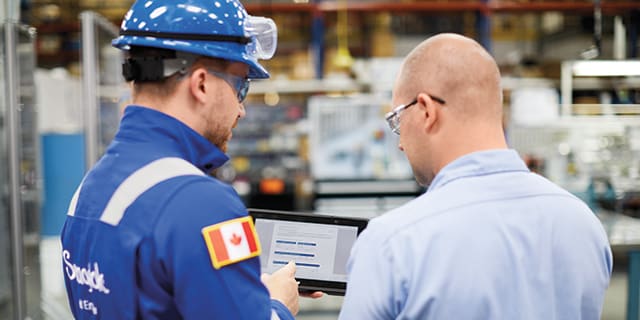 Follow these do's and don'ts to obtain more accurate, representative samples from your industrial sampling system.