Thermal Relief Valve Systems Speed Production for Charbonneau Industries
Thermal Relief Valves Systems from Swagelok Speed Production for Charbonneau Industries
Gary Wellborn, Director of Sales, Swagelok Southeast Texas
A Business Model Built on Responsiveness
Charbonneau Industries, Inc., a brand-neutral master distributor and integrated supplier of engineered products and systems, must remain flexible and responsive to provide excellent customer service. Charbonneau Industries found a distinctive competitive advantage to the midstream manufacturing market by not only carrying high-quality products but by completely disrupting the traditional distribution model.
"We keep around $200 million of in-house inventory on the floor and approximately $200 million on order at any given time," says Bob Hamilton, senior vice president of service and repair at Charbonneau Industries. "Our customers take this investment seriously because if their equipment is down, they are typically losing a considerable amount of money. Our ability to respond to them and provide a replacement piece of equipment is critical."
LEARN ABOUT SWAGELOK CUSTOM SOLUTIONS
In the oil and gas industry, fluid system equipment downtime can be extraordinarily costly. Some facilities may even lose up to $100,000 an hour due to equipment failure. Charbonneau Industries' unique stocking strategy enables an uncommon responsiveness few companies can match—with a production speed empowered by Swagelok® Custom Solutions.
"What makes Charbonneau Industries different from a lot of other companies in their space is their business model," states Chris Jones, president of Swagelok Southeast Texas. "They really are a one-stop shop for midstream manufacturing customers. We support Charbonneau Industries with investments in inventory crafted specifically for them."
Swagelok Custom Solutions Enable Continuous Competitive Advantages
Charbonneau Industries' strategic decision to use Swagelok Custom Solutions has allowed the company to focus heavily on its business model and value-added capabilities. By speeding the production process, the Texas-based company has in turn reduced overall labor costs.
"Right now, Swagelok is fabricating a differential thermal relief valves (DTRs) system for the company," says Jones. "Many of the valves that Charbonneau Industries puts together has DTRs on them. Providing these Swagelok Custom Solutions has saved them a lot of time. Their employees no longer have to build these specific assemblies that may take them up to two hours to complete, saving them a significant amount of time per valve."
"Being able to request a product from Swagelok in a timely manner results in great savings for us," says Matthew Macaluso, mechanical engineer at Charbonneau Industries. "It takes a great burden off of our operations."
Leading the Way in Safety with System Reliability
In the oil and gas industry, safety is critical. Natural gas runs through miles and miles of pipelines—through cities, along interstates, in houses and everywhere in between. It's necessary to ensure oil and gas systems are safe and running at all times.
"A lot of our products go into critical applications such as shut-down valves," Hamilton states. "If these components don't work when they are supposed to, then that station won't be able to come offline—potentially impacting the flow down the line."
Charbonneau Industries is devoted to creating quality, reliable systems for their customers. "The value of high-quality products, especially in the industries we serve, is that we don't have to fix what we sell," Hamilton continues. "Our customers don't have downtime to spare. When we put our products out right the first time, we can guarantee those customers will purchase from us again. Swagelok shares these same values."
Collaboration with Swagelok Generates Confidence and Trust
Differential thermal relief valve systems have become a major part of Charbonneau Industries' business.
"Swagelok is a critical credential for many of our customers," says Macaluso. "They will specifically call out Swagelok branded components. If you use Swagelok as your go-to, you'll typically meet everybody's spec."
"I trust Swagelok because they're the best," Curtis Butts, supervisor at Charbonneau Industries states proudly. "I don't have to question whether or not a Swagelok component is going to work two years, or even ten years, down the road. I've seen Swagelok products come back on our actuators and valves that were installed 20 years ago and they're still holding pressure just fine."
Swagelok customized fluid system assemblies allowed Charbonneau Industries to focus on its strategic business model all while speeding production and securing system reliability demanded by customers. Want to learn how Swagelok Custom Solutions can develop a system configuration right for you? Contact your local nearest sales and service center to request more information.
LEARN ABOUT SWAGELOK CUSTOM SOLUTIONS
About the Customer
Headquartered in Houston, Texas, Charbonneau Industries is a brand-neutral master distributor and integrated supplier of engineered products and systems for a range of major industries, including the global oil and gas industry. The company's focus on quality and responsive speed through a unique inventory strategy has propelled Charbonneau Industries' rapid growth.
Related Articles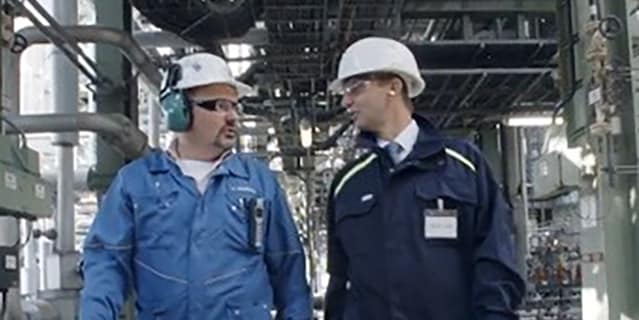 Swagelok's contribution to the safe operation of INEOS's petrochemical facility in Cologne, Germany maps back to the close collaboration between the two companies. Learn how Swagelok's trusted reliability helps INEOS ensure petrochemical safety.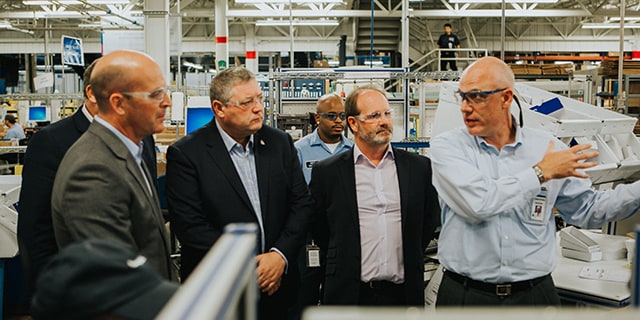 Lightfoot Defence, a leader in military refrigeration technology, worked with Swagelok to develop innovative solutions for the Eurofighter unified jet. Learn how Swagelok fluid system components were used to create high-tech refrigerant equipment for Lightfoot.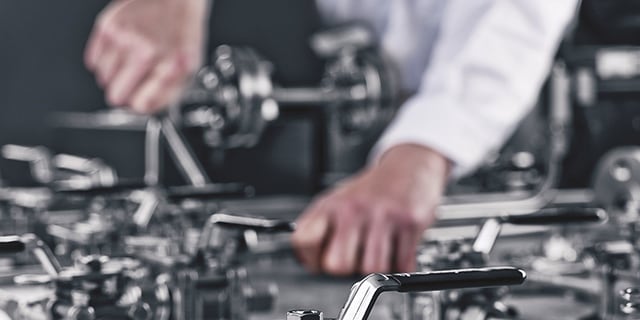 Like most plant managers and engineers, you have a lot of responsibilities—but not all the resources you need to run your plant safely and efficiently. Learn how to maximize throughput, reduce costs and avoid downtime while managing your fluid system.