In Case You Missed It: Our Five Most Popular Blog Posts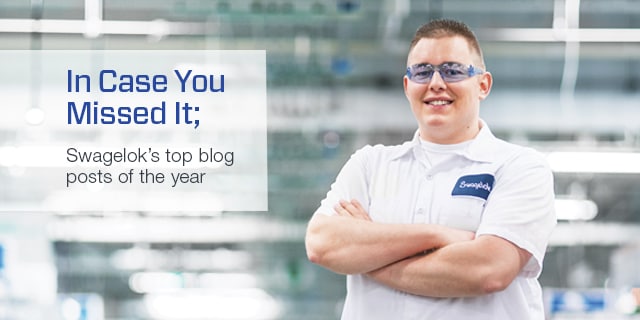 Year in Review: Our Top Posts of 2019
Swagelok Blog Team
We started the Swagelok Reference Point blog in 2018 with the mission of further assisting industrial professionals across the globe in adopting the right processes, products, and materials to make their fluid and analytical systems the best they could be. As we take a look back on the blog posts published over the course of this past year, we are encouraged by a response showcasing that our posts are resonating with our readers, and most importantly, they are finding value in the information provided here.
Contact your local sales and service center
The topics shown to be most popular this year reflect the diversity of our blog audience. Within our top five posts of 2019, we saw strong readership across pieces covering fluid system products, installation, and maintenance; sampling system operation; and proper material choice for system longevity. In case you missed any of them, here is a recap of our most popular posts of the year.
The Top Five Swagelok Blog Posts of 2019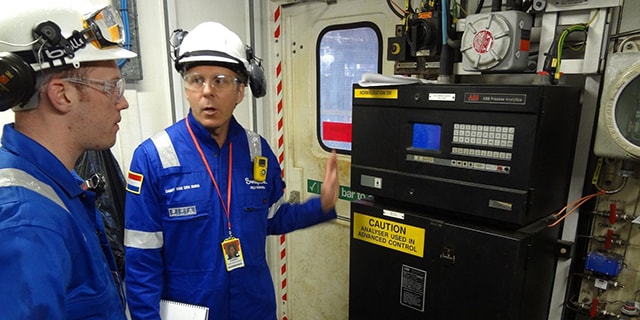 Our most viewed blog post authored in 2019 comes from sampling system expert and instructor Tony Waters and covers a specific but important topic: calibration of process analyzers to ensure accurate readings. There are a variety of situations in which problems can arise related to calibration, as some performance issues with process analyzers cannot be detected during calibration; error or contamination can be introduced through calibration, and atmospheric pressure and temperature fluctuations can undo the work of calibration. This detailed post explains system design considerations to keep in mind, the limitations of calibration, how to control for atmospheric change, and the difference between validation and calibration to give you the best chance at receiving accurate results from your analytical processes.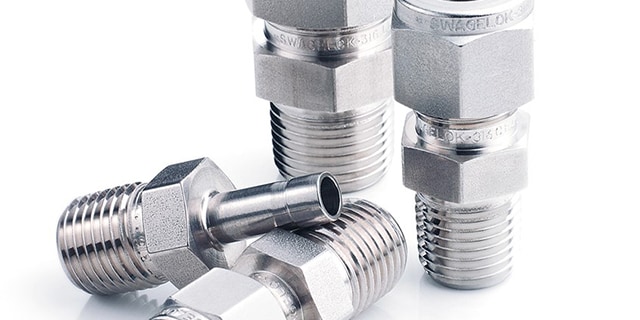 Avoiding leaks in fluid systems requires that you ensure tight seals across all of your fittings. Doing that requires a strong understanding of the type, size, and pitch of your end connections' threads. Threading may sound straightforward, but even the most experienced professionals can struggle to properly identify threads. In this popular post, Andy Hitchcock explains how to identify thread types, measure thread diameter, determine thread pitch, and establish a thread standard to help you keep your fluid systems as leak-tight as possible.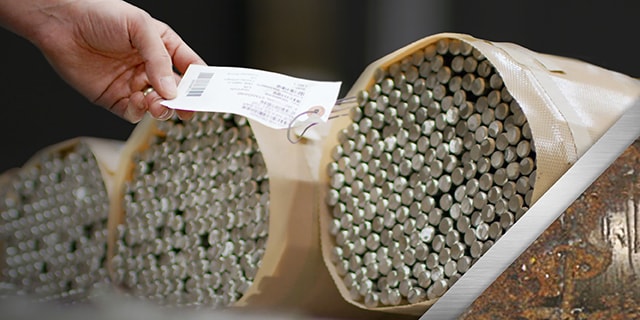 When dealing with industrial systems comprised mainly of metal, corrosion is always a concern. This is especially true when fluid systems are exposed to harsh environmental conditions, such as those seen on offshore oil platforms or in chemical plants. Choosing the right alloys is important to protect people, equipment, and profitability, as is choosing the right provider of system components. In this post, Behram Ginwalla explains what material-related considerations are recommended to help you find strong, compatible materials that will perform well in your applications.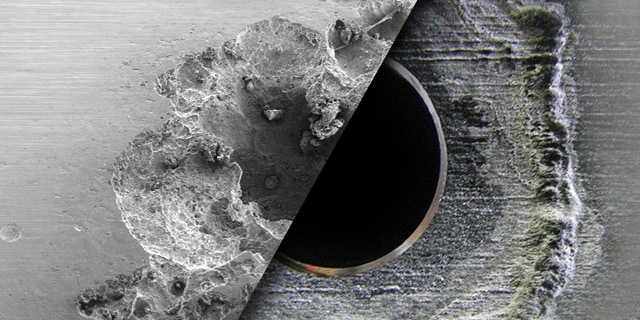 Corrosion resistance was a popular topic in 2019, as another one of our top posts featured Behram Ginwalla educating readers about materials science. Nearly every metal corrodes under specific circumstances, but having a fundamental understanding of different types of corrosion can help you quickly address the root cause when you detect it—or avoid the issue entirely by making smarter materials choices. Pitting corrosion and crevice corrosion both plague stainless steel systems at times, but they form and are identified differently. Learn to identify each and learn how to prevent these types of corrosion in this post.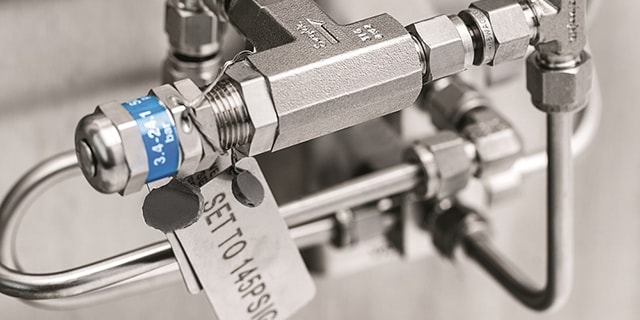 While process analyzers have become more reliable in recent decades, sampling system reliability has remained fairly static. Compromised or inaccurate readings lead to chemical products that are not within specifications; but the analyzer is not always to blame—it could be that sampling systems are not designed properly. As Mike Frost explains, lack of training and learning opportunities; lack of visibility of the "whole picture" within fluid systems; and unauthorized, undocumented, or improvised changes to sampling systems are often to blame. Check out this post to learn how to create more effective sampling systems moving forward.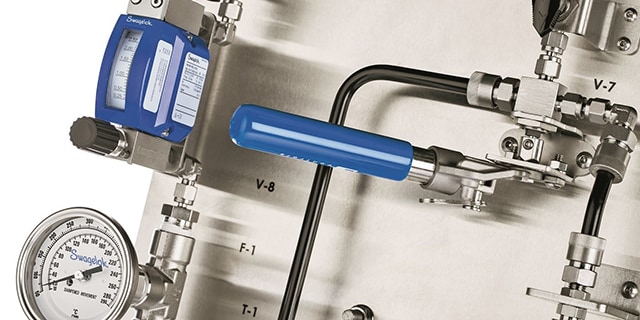 Besides our top five most engaged-with posts authored in 2019, we also want to highlight our most viewed post of 2019 overall—a post written in 2018 that has remained especially popular with readers. Leaks are unfortunately common in many industrial plants, but they create major safety and profitability concerns for fluid system owners. This post by Field Engineer Nick Iverson explains some of the many costs associated with leaks in industrial fluid systems, as well as three common causes of those leaks and what you can do about them. It is a must-read for anyone struggling to identify and prioritize repairs of leaks.
Looking Forward
2019 may have been a big year on the Swagelok Reference Point blog, but we have more in store for 2020. You can count on a similar cadence of regular content providing tips and insights on making the most of your fluid systems. You can also expect to see expanded market coverage, stories directly from the field, spotlights on our engineering teams, and case studies from diverse customers with challenges that may sound a lot like yours.
In the meantime, if any of the topics covered here piqued your interest and you would like to learn more, reach out to the experts at your local Swagelok sales and service center any time.