Optimize These Applications for More Profitable Semiconductor Fabs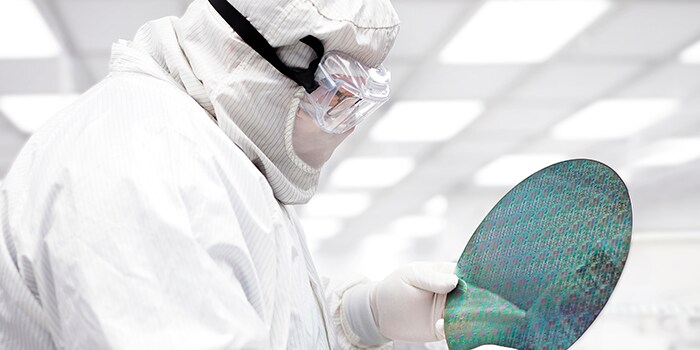 Three Fluid System Focus Areas for More Profitable Fab Operations
The global semiconductor market continues to experience dramatic growth. As of February 2023, the Semiconductor Industry Association (SIA) reported global semiconductor industry sales totaling $573.5 billion in 2022, the highest-ever annual total and an increase of 3.2% compared to the 2021 total of $555.9 billion.
Meeting demand depends on constructing new semiconductor fabs and optimizing existing ones. Forty-six new semiconductor fab projects were announced in the United States alone in late 2022. But this data only tells part of the story, as demand is anticipated to surge over the next few years.
There are countless fluid systems and applications that make operation of multi-billion dollar semiconductor manufacturing facilities possible. For fabs, risk mitigation in chip production capabilities requires not only optimizing chip production processes, but also the entire facility's high purity gas and chemical distribution system.

A semiconductor fab's chiller equipment (A), bulk specialty gas distribution (B), and orbital welding that takes place throughout the facility during construction are all critically important applications.
We asked three knowledgeable Swagelok field engineers who support semiconductor manufacturers around the world to tell us how, in their experience, you can best realize cost, labor, and time savings in critical fluid systems throughout your fabs. Read on to see what they had to say.
Assess semiconductor engineering challenges
Construction Argon in New Fabs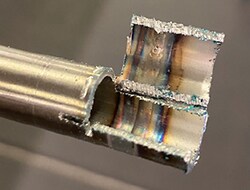 The construction of a new semiconductor fab is a monumental undertaking. Typically, building critical fluid systems involves numerous onsite engineering, procurement, and construction firms (EPCs) to perform installation, with sometimes hundreds of welders building critical fluid systems simultaneously.
Every weld point in the facility must maintain appropriate levels of argon flow for purging purposes. Purging—which prevents oxidation on the weld bead and contamination—is important in most general industrial welding applications but is especially so in HP or UHP applications.
"

Welds without specified argon flow will be apparent by the color of the weld.

"


Margaret Brennan
Field Engineer, Swagelok Southwest
"If you see lots of color [Figure 1]—sometimes called 'sugar'—there's not enough argon flowing through the inner diameter of the weld. And that's unacceptable for semiconductor fluid systems. Not only can it lead to contamination, but it can also negatively impact the integrity of the weld."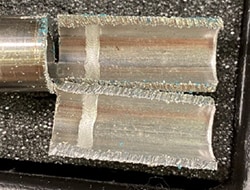 For consistently high-quality welds, which contribute to the efficiency of the construction project, two important things need to happen, according to Brennan.
"First, welders need to have the construction argon available to them as they move from weld to weld," she said. "A welder's access to a mobile, ergonomically friendly purge stick or panel can help them continue moving from weld point to weld point with good efficiency."
The second need is more complicated. Welders of differing skill levels from numerous EPCs may be working onsite at once. And because semiconductor production needs to be ramped up as quickly as possible with new fabs, facility owners may contract with EPCs who do not have experience working with semiconductor fluid systems.

Welds without the appropriate argon flow can lead to contamination and can negatively impact the integrity of the weld.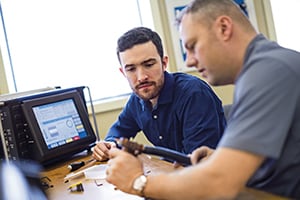 "A major semiconductor manufacturer knows what is required for HP and UHP systems, but the contractors they hire may not have that level of specific knowledge," Brennan said. "That means training is critical. Fabs are being built everywhere, and semiconductor producers are hiring contractors that might have most of their fluid system experience in oil and gas markets, for example. It's not uncommon that many contractors are learning the intricacies of semiconductor-specific welding practices on the job."
Brennan spends much of her time implementing training programs focused on helping welders use orbital welding equipment to make consistent, high-integrity welds that minimize contamination potential.
"The repercussions of contamination in semiconductor fluid systems can be enormous," said Brennan. "So we work to best equip builders with the skills they need to do the job efficiently and effectively, so that fab construction can remain on schedule and on budget."
Insulated Hoses for Chiller Equipment
Maintaining the optimal temperatures needed for consistent, repeatable chip manufacturing processes requires the use of high-quality, leak-tight, insulated fluid system components such as chiller hoses.

Chiller hoses must be capable of maintaining extreme target temperatures for heat exchanger fluids.

Used to supply coolant to the semiconductor manufacturing process chambers as thin films are deposited and etched, these hoses must be capable of maintaining extreme target temperatures for heat exchanger fluids (down to -90°C/-130°F for dry plasma etching at the leading-edge process nodes). Because hoses are carrying liquids at sub-zero temperatures, there is a high likelihood for unwanted condensation to form on the hose if it is not properly insulated, says Takashi Matsumoto, Field Engineer, Swagelok Japan.
"

Condensation can wreak havoc on a semi fab. Droplets falling from chiller hoses can damage electrical components on support equipment in the sub-fab, which can lead to shutdowns of wafer processing equipment. Condensation droplets can also be mistakenly perceived as hazardous chemicals due to their similar appearance.

"


Takashi Matsumoto
Field Engineer, Swagelok Japan
The answer to mitigating condensation is twofold, says Matsumoto: high-performing insulation materials and optimal hose routing.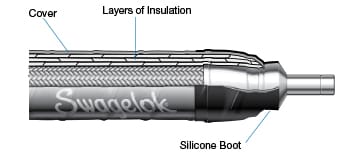 "EPDM foam is widely used as an insulation material for chiller hoses throughout the semiconductor industry, but it will degrade over time, resulting in poorer performance and particle generation," he said. "Additionally, routing chiller hoses too closely together may increase the risk of condensation—and proper routing can be challenging. Typically, chiller hoses are installed last, after all tubing systems have been installed. The installer must be careful not to route hoses in too close proximity while also respecting other hose best practices, such as not exceeding a hose's maximum bend radius. Our field engineering team spends a lot of time helping our customers understand the critical factors for hose selection and installation and routing best practices."
Learn more about chiller hose selection
Bulk Specialty Gas Handling Systems
The semiconductor manufacturing process requires that numerous inert and high-purity specialty gases—including ammonia, hydrogen chloride, nitrogen trichloride, and others—be delivered from a cylinder or tank to the production tool reliably and repeatably. This requires gas distribution systems that are designed and engineered to meet highly specialized needs.
"

One of the goals of the bulk specialty gas delivery system is to ensure that there will be no encroachment of unwanted air, oxygen, moisture, or any other impurities into the entire system.

"


Tony Chao
Field Engineer, Swagelok Taiwan
Not All Stainless Steel Is Created Equally
In all stainless steels, chromium and nickel are critical for corrosion resistance and ductility. But not all bar stock is the same. Look for stainless steel formulations that contain higher levels of nickel and chromium than is required by ASTM minimum standards, which can contribute to enhanced performance.
"Leak-tightness through the gas cabinet is also essential to maintaining safety, as such gases can be toxic or highly flammable if they escape into the atmosphere," said Tony Chao, Field Engineer, Swagelok Taiwan.
The critical nature of bulk specialty gas applications requires high-integrity tubing, tube fittings, valves, pressure regulators, and other critical gas delivery components. To avoid dangerous leaks, all components should be constructed from high-quality materials, Chao said.
"Many of these types of gases can be highly corrosive, so you want high-quality stainless steel in every component," he said. "Corrosion can lead to unacceptable contamination of the UHP processes and can contribute to leaks."
Component integrity isn't the only concern in bulk specialty gas distribution. Proper system design and best practices can help prevent unexpected downtime and improve safety, which will ensure fab operation 24/7.
"Our team has years of experience designing and engineering semiconductor-specific gas delivery systems, and we help our customers optimize performance and troubleshoot when they're having problems," said Chao. "Oftentimes, EPCs who work on these types of systems come from the petrochemical world, and we're able to provide insights that are relevant to the semiconductor world.
Find subsystem design assistance

Orbital welding with argon gas, insulated chiller hoses, and bulk specialty gas systems represent just a few of the fluid system applications that semiconductor manufacturers can optimize to maximize productivity, efficiency, and profitability within their facilities.
Need help with one of these fluid system applications or others within your fab? Swagelok field engineers can help with the specification of high-purity and ultrahigh-purity components, recommend improvement to fluid systems to maximize performance, and help maintain fluid systems for maximum throughput. You can always reach out to your local authorized Swagelok sales and service center for tailored advice from one of these professionals. You can also find additional insight on how to handle critical semiconductor fluid system applications elsewhere on the blog.
Related Articles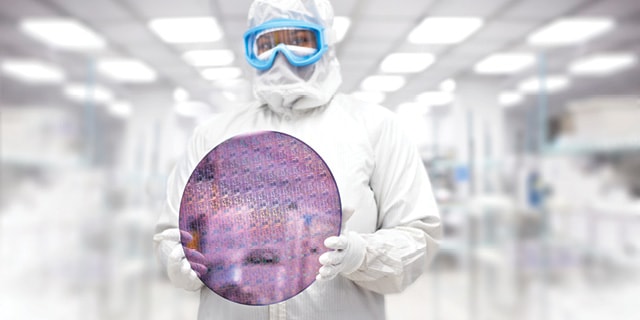 Learn why specialized valves and a well-designed valve control system can enable more efficient and reliable atomic layer processes and provide semiconductor manufacturers new tools for process optimization.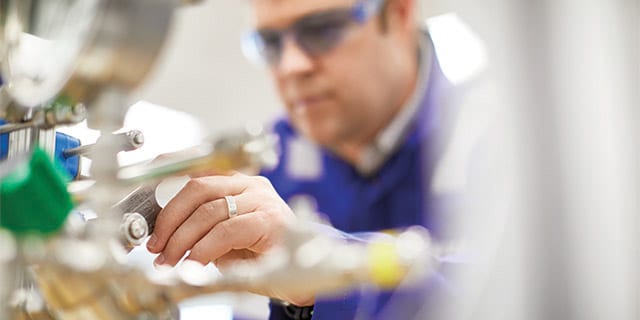 Learn how specialized engineering assistance for chip manufacturers in the semiconductor industry can help improve operational efficiency.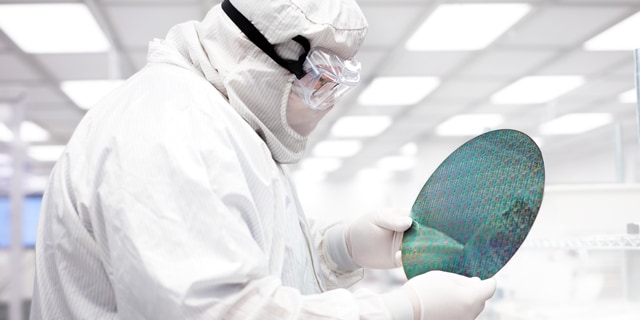 Learn why vacuum face seal fittings represent an ideal solution for uncompromising ultrahigh-purity semiconductor fluid system applications.