Sourcing High Quality CNG Fuel System Components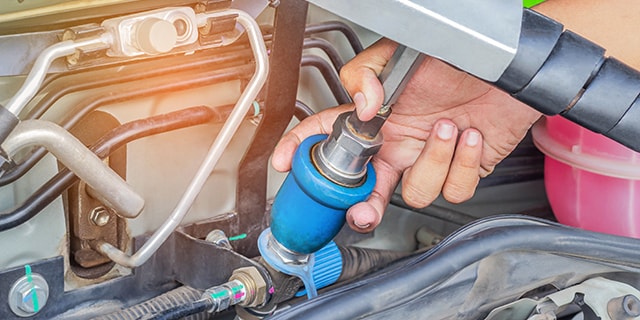 The Importance of Sourcing High-Performance Compressed Natural Gas Fuel System Components
Paul Hargrave, Transportation Market Manager, Swagelok, and Charles Hayes, Lead New Product Development Engineer, Swagelok
As global and regional clean air policies become more stringent, one promising and increasingly adopted alternative fuel is compressed natural gas (CNG). Strong incentive programs in parts of the world have spurred more rapid development of CNG heavy-duty equipment, along with the necessary refueling infrastructure that makes the technology viable. The scaling down of diesel fuel usage in buses, long-haul trucks, and other vehicles can have a major impact on global emissions—regulators and OEMs are taking notice.
Contact your local Swagelok Sales and Service Center
Meanwhile, fleet owners themselves are seeing the potential as sustainable vehicle and fuel use grows across all categories of medium- and heavy-duty alternative fuel vehicles. According to the report "The State of Sustainable Fleets, 2019-2020,"1 83% of fleet owners expect increasing adoption of cleaner vehicles across all fleet types. The report also found that fleet sustainability is the top motivator for innovative early fleet adopters, along with the potential cost benefits that cleaner vehicles can deliver.
Importantly, as the technology matures, CNG fuel systems must provide uncompromising reliability and safety. The stakes are high—people around the world depend upon public transit, for example, and a CNG-fueled bus fleet must deliver the same level of uptime and reliability for daily commuters that they have come to expect from vehicles running on other fuels.
For these reasons, CNG components and the fuel systems they comprise must be of high quality, and OEMs seeking to capitalize on new demand for these vehicles must be able to source those quality components effectively. With these factors in mind, here are some considerations for designing, building, and specifying componentry for high-quality CNG vehicles.
Contending with Operational Challenges
Any given piece of CNG equipment utilizes a variety of fittings, check valves, isolation valves and other fluid system components to help reliably deliver gas from a storage tank to an engine. Likewise, refueling stations utilize those same types of components to connect larger storage units to a dispenser point where an end user can refill their vehicles, including compressor stations that increase pressures for on-vehicle filling to 250 bar wp.
All of these components must be able to contend with a variety of real-world operational challenges. Among them are:
Higher Pressures
CNG is compressed and stored at pressures that can exceed 4000 psi, making it critical that all components are capable of handling elevated pressure levels without any threat of leaks. Safety is of the utmost importance here—CNG leaks can be dangerous. Refueling stations, in particular, must be completely fault-free as everyday end users refuel their vehicles. High-quality componentry is a necessity.
Thermodynamic Challenges
In operation, CNG applications are also subject to certain thermodynamic challenges. As CNG expands from high-pressure storage to lower pressure when fed to the engine, the Joule-Thomson effect causes the gas temperature to drop significantly. All parts of the system must be able to withstand these temperature changes, including rubber and elastomer seals, as well as metallic valves and fittings. Lower-quality materials may expand and contract due to temperature fluctuations and may lead to leaks or other failures.
Chemical Compatibility
Elastomeric components in CNG systems play an important role in reliable operation, and chemical compatibility must be considered in material selection. For example, ethylene propylene performs well in cold temperatures, but is not chemically compatible with hydrocarbons, which are especially likely to be present in CNG.
Continuous Vibration
Fittings and connections in CNG applications must be able to reliably withstand the repeated and constant vibrations associated with a moving vehicle. For these reasons, it is important to seek fittings that demonstrate uncompromising vibration resistance. Mechanical grip fittings make for a good choice. Their double-ferrule design creates a twin mechanical grip on system tubing, effectively reducing the likelihood of fittings backing off, even when subjected to the continuous operational vibration.
On-Road Corrosion
While CNG itself does not typically lead to corrosion issues with metal, system components on a vehicle typically must contend with environmental factors that can. A salt-treated road in the wintertime, for example, can cause challenges with system components that lack adequate corrosion resistance. Lesser quality stainless steel formulations with low nickel and chrome content are more susceptible to these kinds of corrosion issues.
Each of these operational challenges demand high-quality components made from the right alloy formulations to provide reliable performance, corrosion resistance, and leak-tightness. Manufacturers must seek out these components with a strong understanding of application challenges and applicable materials science and product considerations wherever possible.
See how Swagelok helps develop forward-thinking fuel systems
What to Look for When Sourcing High-Quality Components
As the CNG market becomes more competitive and innovative, OEMs looking to stay ahead will require not just quality products, but the ability to source them from the right supplier. There are several benefits that can be realized, including:
Manufacturing Efficiency Via Reliable Supply
For a CNG OEM looking to maintain production schedules, just-in-time delivery is a necessity. Suppliers who can provide local inventory of important parts and will work closely with you to understand production needs can make an impact on success.
Easier, Higher Volume Production
High-quality fittings that can be assembled by torque allow for fast, repeatable and leak-tight CNG system connections. Beyond individual components, certain suppliers can provide complete, prefabricated systems that can alleviate production headaches associated with numerous individual tube bends and connections that must be made in CNG fuel systems. Sourcing prefabricated, thoroughly tested valve panels, for example, can help speed up production time for OEMs.
Materials Science Experience
A reliable supplier should be able to deliver high-quality material components backed by knowledge in metallurgy and alloy formulation, along with elastomeric chemical compatibility, that contribute to uncompromising performance.
As OEMs continue to capitalize upon the potential of CNG-powered equipment, it is worth the effort for designers and manufacturers to seek out suppliers who can provide this kind of service and support in addition to the highest-quality components.
Interested in learning more? Contact us today to learn how we can help you achieve more reliable CNG fuel systems and infrastructure.
Contact your local Swagelok Sales and Service Center
1 The State of Sustainable Fleets," Gladstein, Neandross, & Associates, 2020.
Paul Hargrave is the Transportation Market Manager at Swagelok Company. He has extensive experience in fuel and industrial fluid system engineering, and has been with Swagelok for over 23 years in a variety of leadership positions.
Chuck Hayes is Principal Engineer at Swagelok Company. He has been with Swagelok for nearly 30 years, where he has a long history of spearheading new product technology and development to help customers in a variety of industries.
Related Articles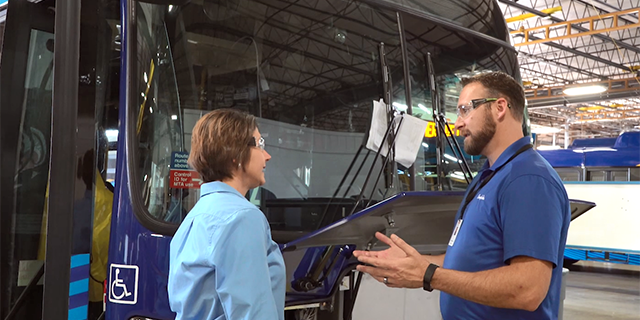 Swagelok and bus manufacturer New Flyer have worked together for years to develop reliable alternative fuel systems for forward thinking transit applications.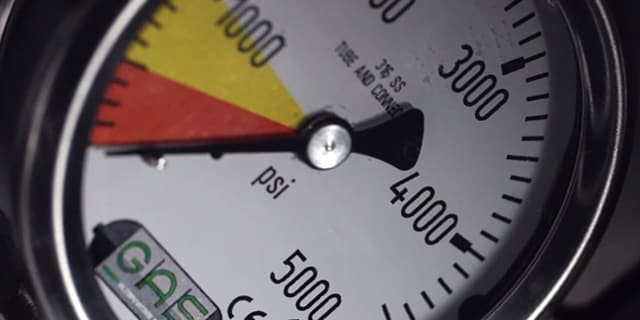 With Swagelok's help testing ways to control labor costs, Green Alternative Systems (GAS) experienced a 75% reduction in production time – which translated into $224,000 in annual labor savings. Read more about how the collaboration paid off.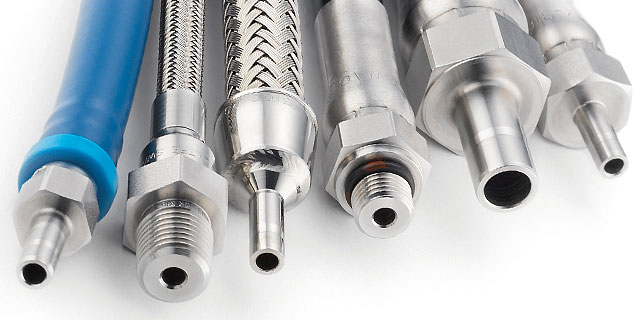 The cost of replacing an industrial fluid system component goes beyond the price of the part. Learn how to lower system costs while maximizing the life of your components with preventive maintenance tips from the professionals at Swagelok.