Selecting Materials for Corrosion Resistance
Material Matters: Selecting the Right Material for Corrosion Resistance
An offshore platform can have nearly 50,000 feet of tubing, more than 20,000 fluid system components, no fewer than 10,000 fittings, and as many as 8,000 mechanical connections. That's why when selecting materials, it is important to choose corrosion resistant metals.
There are numerous aspects to consider when specifying materials to help manage corrosion. Many considerations go beyond the material itself. Although initial quality is the starting point, expertise and support combine to make a material difference.
Quality Control Measures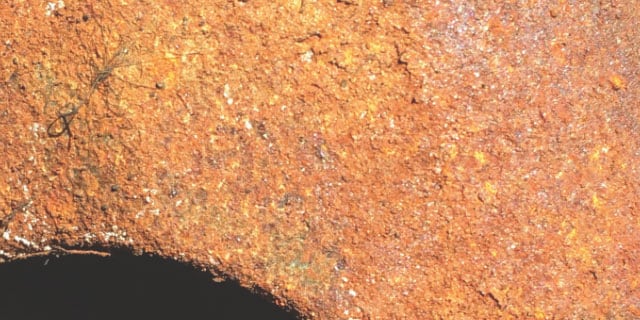 Just about every metal corrodes under certain conditions. Corrosion happens when a metal atom is oxidized by a fluid, leading to a loss of material in the metal surface. This reduces the thickness of a component, for example, tubing, and makes it more prone to mechanical failure. Many types of corrosion can occur, and each type poses a threat that must be evaluated when selecting the optimal corrosion resistant materials for your application.
While the chemical composition of the material affects corrosion resistance, one of the most important factors in reducing failure due to material defects is the overall quality of the materials used. From bar stock qualification to final inspection of components, quality should be part of every transaction.
Material Process Controls and Inspection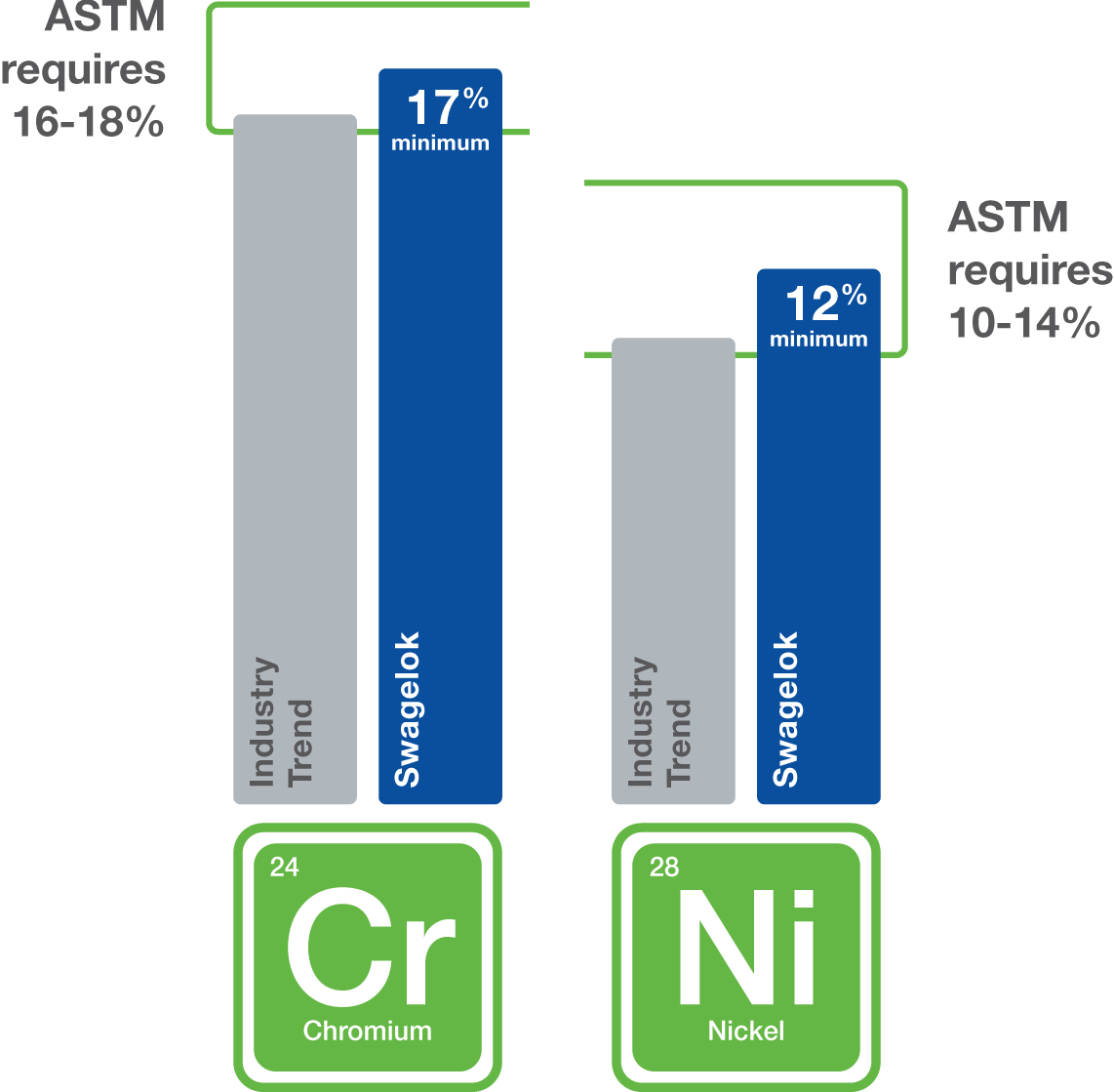 The best way to prevent a problem is to detect it before it happens. One way to do this is to ensure that the supplier has stringent quality control measures in place for corrosion prevention, beginning with process controls and inspection of outgoing bar stock. Inspection can take many forms, from visually ensuring the material is free from surface flaws to performing specialized tests that detect susceptibility to corrosion.
Another way a supplier can help you verify the material's suitability is to check for levels of specific elements in the material's composition. For corrosion resistance, strength, weldability, and ductility, the starting point is an optimized composition of an alloy. As an example, greater quantities of nickel (Ni) and chromium (Cr) in 316 stainless steel than minimally required by ASTM International (ASTM) standard specifications result in materials with better corrosion resistance. A supplier should always provide the chemical composition of a material and indicate compliance with standards published by the International Standards Organization (ISO) and ASTM.
Request More Information About Our Training Offerings
During Manufacturing
Ideally, a supplier should inspect components at every step in the manufacturing process. A first step is verifying that proper manufacturing work instructions have been followed. Once the components are manufactured, further testing should confirm that the parts have been built correctly, with no visual defects or other imperfections that could hamper performance. Additional testing should ensure that components operate as intended and are leak-tight.
Materials Science Expertise
Once you know that the material and the resulting components meet or exceed standards for performance, the next step is to make the right selections to address concerns integral to your operating environment. That's the difference a supplier with a foundation in materials science can make.
On the technical side, considering factors such as mechanical properties and material compatibility can help you understand how to make the right choices.
Mechanical Properties
A material's mechanical properties include its yield strength and tensile strength. Higher-strength materials can be used to fabricate components that must work reliably at high pressures.
Corrosion can be an expensive problem. NACE International estimates the recent total annual cost of corrosion at $1.3 billion USD for the entire oil and gas production industry. But when you can visually identify corrosion and know where to look for it, the risk can be minimized. Better yet, when engineers can anticipate corrosion and make the best material choices, system integrity, longevity of assets, performance, and safety improve.
Take these steps to reduce the impact of corrosion on your applications:
Identify types of corrosion— what it looks like, where it occurs, and why it happens
Select materials resistant to corrosion
Minimize locations where corrosion can occur and reduce contact with non-compatible metals
Specify everything from the supports and clamps to the tubing itself to reduce the potential for corrosion
Ongoing Support
Installing fluid system components made from premium materials is only the beginning, however. To ensure your application's longevity, it's vital to have ongoing support after your purchase. Be sure to select a supplier who knows your challenges and can recommend and support solutions that protect your material investments.