Optimizing Hose Selection for Tire Curing Presses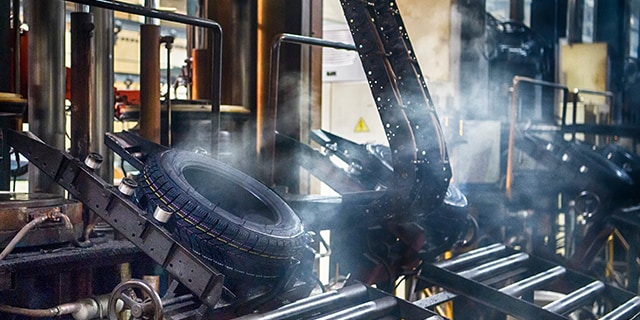 Enhancing Tire Curing Press Performance with Strategic Hose Selection
Jason Duncan, key accounts manager, Swagelok Alabama, and Doug Nordstrom, senior product manager, Hose Products for Swagelok
Consistent, repeatable performance throughout the manufacturing process is a must for tiremakers everywhere. While there are critical points throughout production, a reliable on-spec product often depends on one important piece of machinery: the tire curing press.
Learn more about Hose Advisory Services from Swagelok
In a typical plant, curing is performed at the end of the production process. High heat and pressure are applied to transform a raw rubber tire into a finished product by fusing the various components (body plies, steel belts, bead bundle) together and molding the traction pattern and markings onto the tire. Any given tire plant is likely operating hundreds of these curing press machines at once.

What is at stake if a tire press, or several of them, are not operating at peak efficiency? A manufacturer could be staring down higher rejection rates, lagging production efficiency, and safety hazards for plant staff.
What is at stake if a tire press, or several of them, are not operating at peak efficiency? A manufacturer could be staring down higher rejection rates, lagging production efficiency, and safety hazards for plant staff. Here are some critical performance criteria to watch for in your tire press, and how to improve that performance with one relatively simple solution: Optimizing hose selection for critical tire press functions.
Consistency is key. Successful tire production is a lot like baking. Tire manufacturers follow a specific recipe and "cook" the tire at the right temperature and amount of time in order to produce a quality product.
The specifics, of course, are quite different. Whether you are using steam, nitrogen, or hot water to provide the optimal level of heat to the process, poor press performance can produce defects where tires fail to meet specifications and overall quality standards. Rubber can be volatile—some tires may be cured in 15 minutes at 350 F (176 C), while others may need a longer cure at a much lower temperature.
No matter the amount of time, it is critical to keep the temperature consistent throughout the cure. Process accuracy and repeatability are crucial to meet customer specifications, and hours of hard work can be undone if the curing process falters. One small inaccuracy during curing can throw the finished product off-spec, eating into your bottom line.
One area of opportunity to improve this process involves the series of industrial hoses that are typically responsible for regulating and transporting steam or nitrogen to the curing press itself; these hoses bear a large responsibility in maintaining temperature. A leaking steam hose can lead to a drop in temperature, as can a hose that lacks the sufficient insulative properties to keep heat consistent from the point of generation to the press. Not to mention that steam and nitrogen are an expense, and leaks can be costly.
Learn about Swagelok Hoses and End Connections
Hose selection can make a critical impact. When in doubt, rely on the STAMPED method to determine which hose is right for your application; STAMPED accounts for Size, Temperature, Application, Material, Pressure, End connection, and Delivery criteria, and can guide you toward the right hose choice. Additionally, working with a hose vendor who can identify the ideal choice of hose material for your application, along with the right amount of necessary insulative material, can be highly beneficial.
Operator safety. While it is important to evaluate whether or not process conditions are being consistently maintained, there are other considerations to be made regarding hoses responsible for transportation of hot, pressurized gases or liquids.
A hot hose can become a safety hazard for floor personnel—whether it is transporting steam or another gas, an employee who comes into accidental contact with a hot hose can be badly burned. Leaking hot steam—or worse, a blowout—can also cause injury to an unsuspecting operator. A leaking hose transporting hydraulic fluid, meanwhile, can become a slip hazard.
Optimized hose selection here can benefit any tire curing press, and the people working around it. The right insulation can help minimize the risk of contact burns, for example. Selecting the right hose for the application, with optimized end connections that are thoroughly performance tested, can also minimize the likelihood of costly leaks.
Ease of maintenance. Maintainability is important for any piece of equipment in a tire plant, but with their critical involvement in creating a successful, on-spec product, avoiding downtime in the curing press is particularly important. A malfunctioning press will cause scrap rates to spike, and performing a fix that involves machine downtime can drag production to a halt.
It is not uncommon, though, for hose maintenance to be a reactionary process, making that downtime a reality. If a hose breaks, it is often replaced with whatever hose is on hand. The replacement hose may not be the right material or size, but since production must go on, these substitutions could be made without regard for the problems they can cause later. A hose that is too long in a specific application might kink, become a trip hazard, or encounter other components it should not. Each of these instances can cause an operational inefficiency, can cost money, and may cause injury.
Once again, the right hose selection strategy can provide an opportunity for operational enhancement, providing easier maintainability and better efficiency. Importantly, it is not just any one individual hose that can make a difference—working with a reliable vendor that can help you identify and proactively supply the right hoses based on your specific needs can drive dramatic improvements. Additionally, a dedicated, credentialed hose specialist may be able to illuminate optimized hose routing improvements that can drive additional efficiency for your curing press.
Interested in learning more about a successful hose selection strategy for your important utility gases in tire manufacturing? Swagelok's Hose Advisory Services can help minimize a variety of hose-related issues, helping you stay productive and on-spec.
Learn more about Hose Advisory Services from Swagelok
Jason Duncan is key accounts manager for Swagelok Alabama. He has more than eight years' experience helping customers find the right fluid system solutions for a variety of applications throughout the Alabama, Florida and Tennessee markets.
Doug Nordstrom is a senior product manager, Hose Products for Swagelok. He has been with the company for more than 25 years.
Related Articles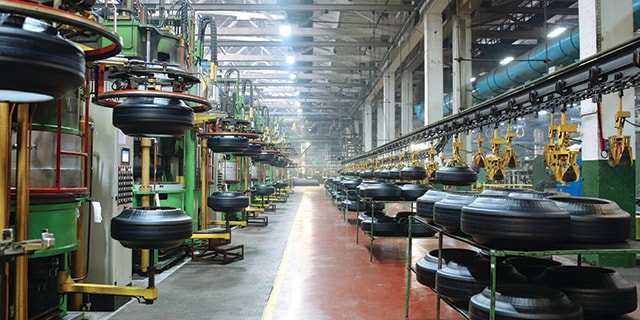 Tire manufacturers can grow accustomed to leaking process pipes, but system leaks can pose significant safety hazards and drain profitability. Learn how to identify common leak sources throughout a plant and how to fix them.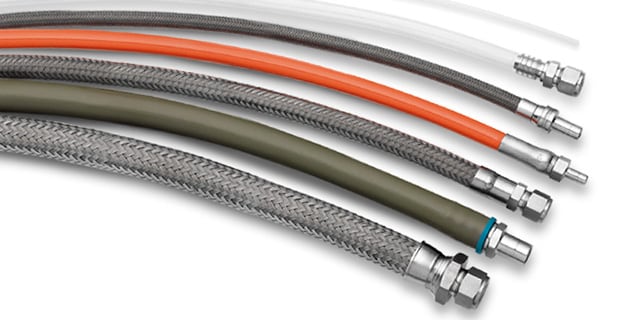 When selecting an industrial hose, the first place to start is the core tube—the hose's innermost layer. Learn how to select the ideal hose for your application with information on core tube materials & wall construction from the experts at Swagelok.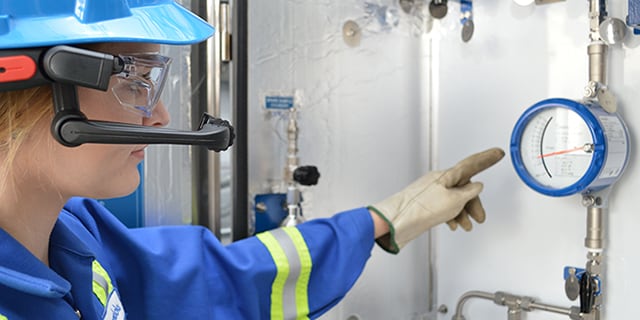 Follow these best practices to enhance the safety of your industrial fluid system.