Field Engineering Spotlight: Trey Sinkfield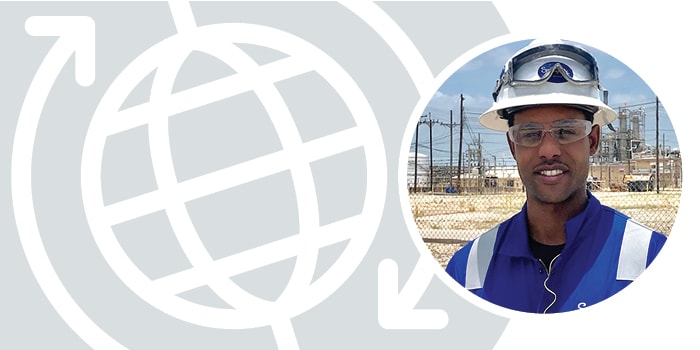 Field Engineering Spotlight: How Swagelok Southeast Texas' Trey Sinkfield Solves Refinery and Chemical Plant Fluid System Challenges
Trey Sinkfield keeps his refinery and chemical plant customers' budget and operational goals in mind when developing personalized fluid system solutions that contribute to enhanced safety, easier operability, and comprehensive system efficiency.
Learn more about field engineering services from Swagelok
Swagelok Reference Point (SRP): Thanks for taking the time to speak with us, Trey. Why don't you tell us a little bit about yourself and your role at Swagelok.
Trey Sinkfield: Sure. I got started in the refinery and chemical plant industry with the U.S. Department of Energy as a contractor, where my responsibility was to design the utility fluid systems to support materials research applied to yielding higher efficiency in fossil fuel energy systems. I earned my engineering license while I was working that job, and it is also where I became familiar with Swagelok's products and services as a customer. Not too long after, I joined Swagelok Southeast Texas. I have been here for seven years in total and have spent the past five years as a field engineer helping our chemical plant and refinery customers solve a variety of fluid system design challenges.

"Understanding the problem, how it affects a client's business, them individually, and professionally—and then helping them develop a solution is this job's greatest reward."
SRP: How does your perspective as a former customer inform how you approach your work today?
Trey: A field engineer's job is truly to put ourselves in our customers' shoes, so I think it is helpful that I have actually been there and understand that thinking. My goal is to find the most efficient and safe solution that fits the customer's budget and schedule, and I try to do that by looking at their organization at a deeper level to see what systematic challenges they have and come up with customer-specific best practices. For any chemical plant and refinery project, it's helpful to have this context so we can make our best recommendation to meet their business needs.
Approaching projects like this helps accelerate the quoting and design process, which ultimately yields consistently high-quality results and reduced lead times. In addition, our strong supply chain ensures that standardized products are readily available, which also helps make project timelines that much more efficient. And although we standardize for consistency and efficiency, we do not take for granted the uniqueness of each application. Using a standard template as a starting point allows us to focus more energy on the differentiators of that project, and to customize what we can offer the customer accordingly.
SRP: Is accounting for that uniqueness among customer applications ever a challenge for you?
Trey: Well, solving a challenge is what I love about this job. Understanding the problem, how it affects a client's business, them individually, and professionally—and then helping them develop a solution is this job's greatest reward.
I love to collaborate with my colleagues locally and abroad to find solutions to the more difficult and complex challenges that our customers bring to us. It is also rewarding to see the how the successful implementation of the solution we recommend makes my client look like a hero and helps them grow professionally. It is even more enjoyable when a similar issue is raised in the future, and we can address the issue even faster.
SRP: Are there any notable customer challenges you have helped solve recently?
Trey: Improving the overall safety of an application is one of the most fulfilling parts of my job. One recent example involved my team preventing operator exposure during hydrogen sulfide sampling. We implemented a creative solve with Swagelok tube fittings that were sized for the client's hardware to fit snugly inside and require only hand-tightening. We were able to implement this setup at multiple sites; now, operators find it easy to tighten tube fittings when necessary, whereas they might have avoided the complex work that was previously required. Since then, we have also rolled out this solve to a few other Swagelok locations.
SRP: Tell us a little about your life outside of Swagelok.
Trey: I enjoy outdoor activities with my family, making up games to play with my kids, coaching my son's teams, and helping others help themselves. I am also interested in astronomy, which is what inspired me to get into engineering in the first place. I enjoy learning about the universe to give me perspective and context.
SRP: Thanks for your time today, Trey. Any parting words?
Trey: I come to work every day knowing that our team is going to work on something new and challenging. It is part of why this job is so fun. No matter what problem you might be facing, we are happy to help.
Related Articles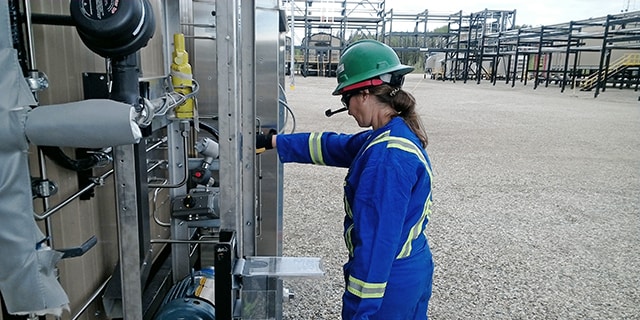 Learn how Swagelok is adopting virtual headset technology to provide real-time troubleshooting, fluid system evaluation services, and more to customers when in-person visits are difficult to arrange.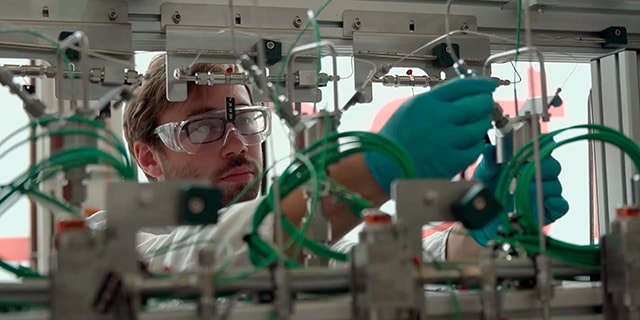 Learn practical tips on how to improve the performance and accuracy of your fluid and sampling systems from Swagelok.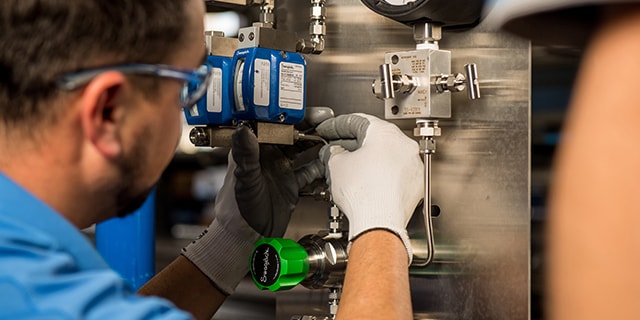 Learn how API 682 guides the design and assembly of mechanical seal support systems and how applying a few best practices can help your systems last longer and work better.