Minimize the Costs of Fugitive Emissions with Low-E Valves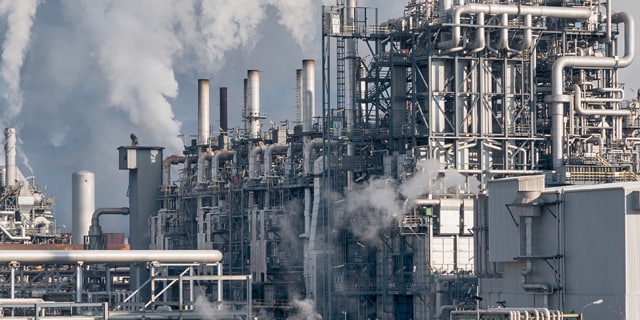 Minimize the Costs of Fugitive Emissions with Low-E Valves
April 28, 2020 | Sean Hunsicker, Market Manager
Fugitive emissions are a new topic of discussion in chemical processing and refining facilities, but an important one. Fugitive emissions can negatively impact your company's profitability if left unchecked, and complying with current emissions regulations can require changes to your supply chain and upgrade projects. As regulating bodies such as the Environmental Protection Agency (EPA) and owner companies reach agreements to curtail fugitive emissions, there has never been a better time to bolster your knowledge in this area.
Whether you are new to the idea of fugitive emissions or you have a strong understanding of the topic, but need pointers on minimizing their associated costs, this post will cover the basics of what you need to know.
What are Fugitive Emissions?
Fugitive emissions are uncontrolled emissions of gases from process equipment primarily due to unwanted leaks. Volatile organic compounds (VOCs), such as benzene, methane, and ethanol, are the main gases of concern. VOCs can jeopardize air quality, contributing to the formation of ozone. As a result, government agencies are setting limits on fugitive emissions, and violation of these regulations can lead to large fines.
Dynamic and static seals on valves, pumps, and flange connections are major sources of fugitive emissions with valves being responsible for an estimated 62% of the total uncontrolled VOC emissions at a typical facility. Installing low emission (Low-E) valves, shown through testing to minimize fugitive emissions, is a common solution employed throughout the industry. The purchase of Low-E valves for a facility can be a requirement of consent decrees, a legal agreement between a process plant and the EPA in the United States, often as the result of a civil case.
EPA Consent Decrees
The EPA is tasked with helping companies comply with current environmental requirements, laws, and regulations, such as the Clean Water Act and the Clean Air Act. While voluntary compliance is preferred, the EPA will take legal action to ensure compliance when required. While there are several types of enforcement actions available to the EPA, for chemical plants and refineries, the action often takes the form of a consent decree.
A typical consent decree will contain language that lists specific actions to be taken in a specified time frame by an asset's owner in order to come into environmental compliance. Failure to comply with the consent decree can result in civil penalties, including steep fines. An accumulation of fines demonstrates noncompliance with the consent decree that can lead to additional legal ramifications. While there are many methods to reduce fugitive emissions, one stipulation found in some consent decrees is a requirement that the plant institute an enhanced leak detection and repair program (LDAR) and only procure Low-E valves.
Learn about Swagelok Compressed Gas Leak Detection Services
Enhanced LDAR and Low-E Valves
Enhanced LDAR programs seek to emulate the periodic leak detection and oversight methods of the EPA. For valves, an EPA audit consists of both a paper audit as well as field testing for emissions. Plants implementing an enhanced LDAR program primarily seek to lower fugitive emissions through the following methods:
Instituting a comprehensive plan whereby leaks are identified through in-situ testing of valves and other connections using EPA Method 21
Identifying, documenting, and repairing leaks within a defined timeframe
Lowering allowable leak limits for valves, connections, and pumps
An additional requirement is that any valves procured for future maintenance, repair, and operations (MRO) as well as new projects, must be Low-E valves. The language in many EPA consent decrees leaves the method of determining what constitutes a Low-E valve up to the plant. There are typically several methods by which a valve can be classified as a Low-E valve. It is the decision of the plant to accept the manufacturer of the valve providing either of the following:
A written guarantee that the valve will not leak above 100 parts per million for five years
A written guarantee, certification, or equivalent documentation that the valve has been tested pursuant to generally accepted good engineering practices and has been found to be leaking at no greater than 100 ppm
Since it can be difficult for a valve user to understand the difference between these two options, below is an overview of the advantages and disadvantages of each form of Low-E valve validation.
Written Guarantee by Manufacturer
A seemingly simple solution to documenting the purchase of Low-E valves is to have manufacturers provide a written guarantee that their valve will not leak in excess of 100 parts per million for five years. However, a plant operator should consider the ramifications if the valves do leak. What compensation is available should the valve leak? Is the guarantee only limited to replacement of the leaking valve? Are the costs associated with replacing the valve recoverable?
There are often financial penalties associated with a plant's inability to comply with various aspects of consent decrees that should be considered. Fines can reach as high as $10,000 per day per incident for non-compliance. What if the leaking valve triggers an EPA fine? Is the plant able to pursue the valve manufacturer to recoup these costs?
Relying upon a manufacturer's guarantee leaves a plant open to the possibility that, either willingly or not, the manufacturer could continue to provide valves that leak in excess of 100 parts per million. In the minds of many plant operations, there are too many uncertainties with only relying on a manufacturer's guarantee when testing methods are available to determine if a valve meets the required leak rate.
Low Emissions Testing
The language in EPA consent decrees allows valve manufacturers to provide a guarantee that the valve has been tested "pursuant to generally accepted good engineering practices and has been found to be leaking at no greater than 100 ppm." This means plant and environmental engineers are left to determine what constitutes "generally accepted good engineering practices," whether the manufacturer has conducted the test in good faith, and if the test replicates process conditions. A test developed and conducted by a manufacturer could potentially leave a plant at risk, creating uncertainty for professionals trying to determine if a valve is indeed a Low-E valve.
Fortunately, there are industry tests available from the American Petroleum Institute (API) and International Standards Organization (ISO) for determining if the valve should be classified as "low emissions."
API 624, Type Testing of Rising Stem Valves Equipped with Graphite Packing for Fugitive Emissions, covers the testing of rising stem valves using methane as the test media. The valve must perform 310 cycles as well as three thermal cycles (when the valve is tested at ambient temperature, an elevated temperature, then again at ambient temperature) with a leak rate under 100 parts per million (ppm) methane.
API 641, Testing of Quarter-turn Valves for Fugitive Emissions, details the testing of ball valves using methane as the test media. Each valve tested must perform 610 cycles as well as three thermal cycles with a leak rate under 100 ppm methane.
ISO 15848-1, Industrial Valves — Measurement, Test and Qualification Procedures for Fugitive Emissions, gives the procedures and requirements for the mechanical and thermal cycle testing of valves with leak tests at various points. Methane or helium is used as test media.
API testing provides a simple pass or fail result. The valve is either certified as a Low-E valve or not. Valve purchasers should be aware, however, that ISO test methodology allows for various "class" ratings of valves related to how they perform during testing. ISO classes can allow for a valve to be considered and labeled "Low-E", yet not meet the "100 ppm or less" leak rate requirement for the EPA. Tightness Class CM, for example, describes a "low-emission" valve that leaks in excess of 100 ppm methane, but less than 500 ppm methane.
Additionally, per ISO, "there is no correlation intended between the tightness classes when the test fluid is helium (Classes AH, BH, CH) and when the test fluid is methane (Classes AM, BM, CM). This is partially because the testing data gathered is different for the different fluids. If a valve is tested with helium rather than methane, the results are reported as a leak rate proportional to the stem diameter. This flow rate is stated as atmospheric cubic centimeters per second (atm-cm3/s), and while this metric is more correctly defined as a leak rate than a measured concentration of parts per million (ppm), a method to convert atm-cm3/s to an observed concentration of parts per million does not exist. This makes it challenging to interpret whether one is in compliance with EPA language of "100 ppm or less" when testing with helium.
Ideally, these tests should be conducted at a third-party laboratory and not by the valve manufacturer. When a valve manufacturer has an independent third party perform the testing, it demonstrates confirmation by an impartial body that the valves meet the requirements of the testing standard. A valve certification should then be made available from the valve manufacturer as documentation, including a seal from the third-party lab, the testing location, and the results.
Browse Swagelok Low-E Certified Products
Get Ahead of Emissions Requirements
Whether you are designing new systems or seeking to improve your LDAR program, choose Low-E-certified valves to combat fugitive emissions. Being proactive and specifying certified low-emissions valves prior to any environmental enforcement action prevents costly retrofit headaches and helps you stay compliant with current environmental best practices. Having clear instructions and procedures on what valves to order for VOC service also helps protect both the environment and your operational integrity.
As you work to address existing fugitive emission issues or simply seek to prevent future leaks, check out our blog post on the importance of reducing leaks in refineries. For help determining what Low-E solutions might be right for your operations, consider working with experienced fluid system professionals through Swagelok's evaluation and advisory services, as well.
Finally, Swagelok offers a wide range of Low-E-certified process, instrument, ball, needle, rising plug, and bleed valves that have passed applicable API low-emissions testing without any design modifications, never leaking methane in excess of 100 ppm during testing. If you plan to integrate any of these products into your fluid systems, feel free to reach out to your authorized sales and service center for applicable Low-E certificates or any other support you may need along the way.
Related Articles
Swagelok's contribution to the safe operation of INEOS's petrochemical facility in Cologne, Germany maps back to the close collaboration between the two companies. Learn how Swagelok's trusted reliability helps INEOS ensure petrochemical safety.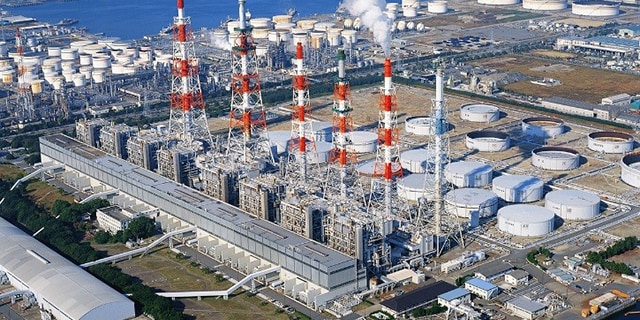 Fugitive emissions of hazardous gases can occur in refineries. Safe, leak-free containment depends on knowledgeable and empowered teams.
The smallest leak can present a serious issue when maintaining your plant's safety and profitability. Understand how and why leaks occur, how to locate and test for them, and ultimately how to develop a strategy to address and reduce leaks plant-wide.