How to Reduce Costs and Improve Safety with a Better Gas Distribution System Design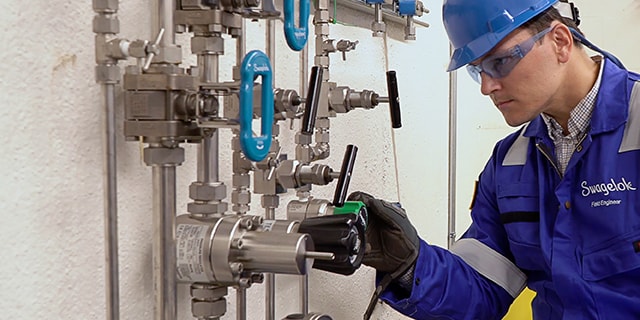 Q&A: How to Reduce Costs and Improve Safety with More-Efficient Gas Distribution
Gas distribution systems are critical to the efficient operation of refineries, research facilities, laboratories, and other industrial sites. If you operate one of these facilities, however, gas distribution and delivery are not your primary business. You are most likely devoting your time and resources to other important operational priorities.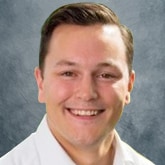 But whether you have engineered your system in-house or it was assembled with the help of your gas supplier, opportunities likely exist to enhance site safety and reduce total cost of operation by optimizing your gas delivery systems. In fact, as Swagelok Field Engineering Supervisor Jon Kestner can tell you, many gas distribution systems operate without organizational awareness of numerous inefficiencies that might be seriously impacting the bottom line.
How and where can improvements be made? We sat down with Jon to talk about some of the common challenges plants face with their gas distribution systems and some effective ways to solve them.
Learn more about our gas distribution sERVICEs


Swagelok Reference Point (SRP): Based on your experience, what are some of the most common problems you see facilities dealing with when it comes to gas distribution?
Jon Kestner: One of the most common problems we find with gas distribution is simply that the system in question isn't doing what our customer needs it to do in an efficient manner.

In most applications, the user needs gas delivered at a certain high pressure. That means the system must be able to maintain flow and pressure from the source to the point of use, allowing the user to obtain the gas at the right pressure in a safe and consistent manner. High-pressure gases can be dangerous to operators if not properly contained and handled, however. Alternatively, gases delivered at too-low pressures may lead to inefficiency and is indicative that there is some performance issue causing pressure losses somewhere in the system. These issues are unfortunately often overlooked.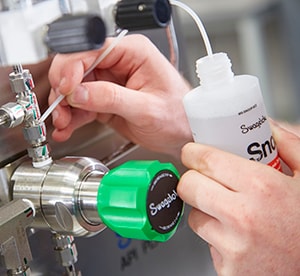 The second most common problem is leaks, which can happen at numerous points throughout the distribution system. Leaks can compromise the safety of personnel and the environment when the gas in question is noxious or toxic. But even leaks involving benign gases can be costly for the plant operator. Most facilities buy these gases from a supplier, and losing them via leaks creates unnecessary costs. For example, nitrogen is a common laboratory gas and is often used to purge systems of more toxic substances. If that purge function is operating inefficiently, the facility is wasting significant sums of money on wasted nitrogen.


SRP: Why are these challenges so prevalent? How do they occur?
Jon: Whether it is a design inefficiency, a malfunctioning component, or something else, there is a variety of different factors that can inhibit overall system performance. Regulator selection is a good example. Choosing an appropriate regulator requires some specialized knowledge that our customers might not always have in house, and the wrong regulator can have an outsized impact on the system.

Depending on the complexity of the gas distribution system, it can be challenging and time-consuming to identify and address inefficiencies. Specialized knowledge is required to optimize performance.
Depending on the complexity of the entire system, it can be challenging and time-consuming to identify and address these kinds of inefficiencies. The fact is that gas distribution is not often a top-of-mind priority. Instead, it is just one of dozens of processes that contribute to their overall operational efficiency and how they make a profit. The specialized knowledge required to optimize gas distribution performance is not always available in-house. It is often the case that a gas system is operating inefficiently without an operator even realizing they are experiencing a costly problem.


SRP: What is the answer? How can facility operators effectively address gas distribution performance?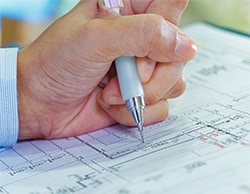 Jon: The first step involves developing a big-picture understanding of the system itself—how it is designed, what components it is built from, and the intended gas use. It is not uncommon for a customer to hire a third party to design and build their gas distribution system or have the components delivered as part of a gas supply contract. That may sound like an easy solution, but in these cases, the operator does not have as much control and may be relying on one-size fits-all solutions for a critical operational process.
After you have built a better understanding of your system and what you need it to do, you are better able to identify how to make improvements. This might involve reworking designs or upgrading components and gas panels used throughout the system. Then it is important is to ensure that consistent best practices for gas distribution are being followed and replicated throughout the facility. For example, it is important that anyone interacting with the system at its point-of-use is following the right procedure and using the correct equipment.
This is the process that our team goes through for customers who take advantage of Swagelok's gas distribution advisory services. We help our customers gain a better understanding of their own systems, inform proper selection of components, guide design improvements, provide complete documentation, and identify best practices for maintaining and using the system throughout the facility.
Learn how Swagelok gas distribution system advisors can work with you to evaluate your gas distribution systems and recommend opportunities for improvement.


SRP: What specifically can customers expect from a gas distribution evaluation?
Jon: A gas distribution evaluation process begins by mapping your current system from the source to point of use. Sources can be anything from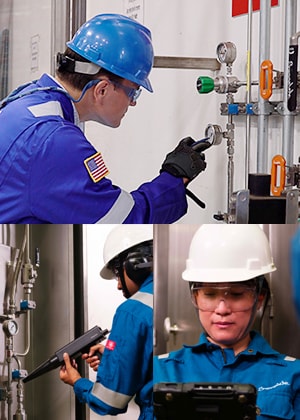 a single gas bottle next to (or on top of) a lab bench to a dedicated gas storage room filled with an array of gases to bulk gas storage.
At this point, advisors would be looking for leaks and checking critical components, such as pressure regulators, so that their sizing, pressure control ranges, and materials of construction are a good fit for the system and expected performance.
Upon completion, you would receive a detailed report of your gas distribution system performance, including specific locations of leaks, as well as any additional recommendations that would help you improve safety, reliability, and performance.
Having a third party review your gas distribution process not only takes the burden off your in-house team, but it can also help you identify and prioritize which areas need to be addressed first to get the most out of your gas distribution system.


SRP: What else should facility operators be thinking about when it comes to their gas distribution systems?
Jon: At the end of the day, they should not have to think about their systems very much. A facility operator has plenty of priorities that are more top-of-mind than their gas distribution system. Gas delivery should just work—so that facility staff are better able to focus on what makes them money.
That is the value we aim to provide with our gas distribution advisory services. Working with a supplier that can provide that knowledge and experience, so you do not have to worry about it, can help save time, enhance safety, and make a positive impact on the bottom line.
Related Articles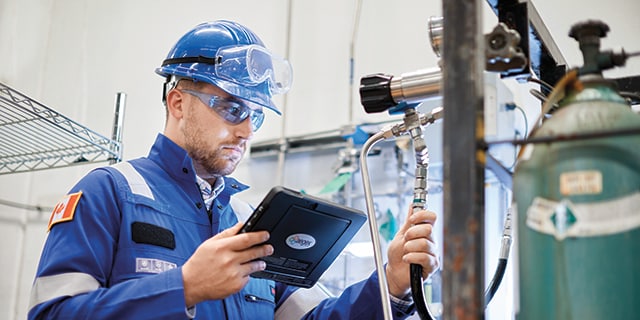 Gas distribution systems are crucial for helping labs, test centers, and industrial facilities operate at peak efficiency. Learn more about optimizing gas delivery system health and safety, reducing costs, and equipping your team for success.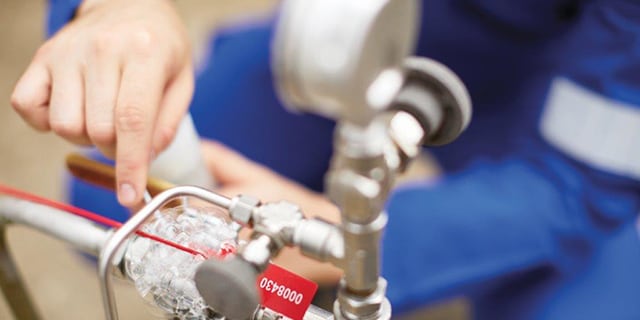 See how Swagelok Texas Mid-Coast provided on-site analyses of a major petrochemical producer's aging utility gas system and uncovered savings of more than $2 million annually.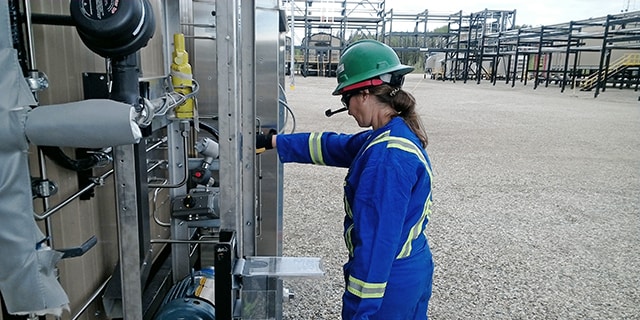 Learn how Swagelok is adopting virtual headset technology to provide real-time troubleshooting, fluid system evaluation services, and more to customers when in-person visits are difficult to arrange.