Lightfoot Defence Case Study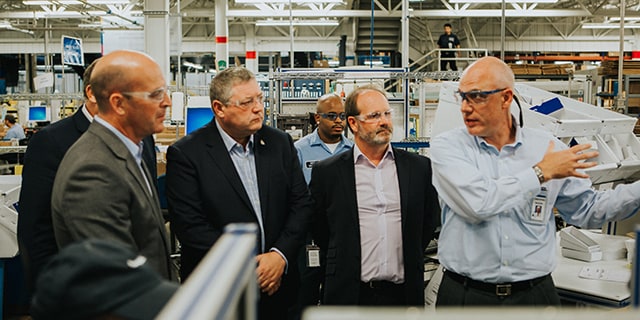 Case Study: Swagelok Drives Fluid System Innovation for Lightfoot Defence
Simon Cooke, Distributor & Managing Director, Swagelok Bristol
About the Customer
With over 130 years in the refrigeration and air conditioning fields, Lightfoot Defence is the brand of choice for reliable, quality products and services in the military and commercial sectors. Lightfoot is the United Kingdom's most experienced refrigeration specialists within a low magnetic application. Every defensive system Lightfoot manufactures is tailor-made and custom-built to meet each customer's unique refrigeration system specifications. In additional to manufacturing, Lightfoot offers comprehensive service solutions to clients such as training, maintenance and installations.
The UK Ministry of Defence & the Eurofighter
The United Kingdom Ministry of Defence is one of Lightfoot's largest customers—purchasing refrigeration equipment from the manufacturer for military defense systems. Although Lightfoot specializes in assembling solutions and systems for new equipment, they also provide support for legacy equipment on existing platforms. While working with the Ministry of Defence over the years, Lightfoot has evaluated many military applications—uncovering and solving inefficiencies along the way. The company is particularly adept at designing and manufacturing custom solutions, thus delivering mission-critical functionality to the UK military.
With innovation top of mind, Lightfoot turned their sights on improving the operational efficiency and maintainability of the Eurofighter—the world's most modernized unified jet. Lightfoot creates manufactured equipment to maintain refrigerant levels for the Eurofighter's Praetorian Defensive Aids Sub-System (DASS.) The refrigerant cools the defensive system, helping pilots defend themselves in a combat situation. The electronic countermeasure systems within the Eurofighter will jam the radar signal from an enemy ground missile system. When in combat, the DASS will also put out a decoy to change the picture of the aircraft on enemy radars. This gives the pilot a defensive advantage to evade any threat coming his or her way.
Refrigerant Recovery & Recharge System Innovation
When refrigerant levels are too low, the DASS system will fail to function properly—eliminating the aircraft's entire defense system. The refrigerant within cannot be used more than once; it becomes contaminated after first use. With a price of £100 per kilo for new refrigerant, replacing this fluid can become a costly necessity for the UK military. Seizing an opportunity, Lightfoot began developing an innovative concept system to accurately recover and recharge the refrigerant for the Eurofighter.
During the development of this concept system, Lightfoot engaged with their local Swagelok Sales and Service Center—Swagelok Bristol. Swagelok's expertise in high-quality fluid system components and solutions made the collaboration a clear choice. From strategy to engineering, Swagelok worked alongside Lightfoot to design and build a system that recycled used refrigerant. After rigorous testing, Lightfoot and Swagelok were able to create a production unit that produced 99.9 percent pure refrigerant—equivalent to its unused counterpart. The new cost of the recycled refrigerant totaled £15 per kilo, resulting in significant savings.
Collaboration with Swagelok Ensures High Performance Under Pressure
The innovative new refrigerant recycling system developed by Lightfoot is made up predominantly from Swagelok fluid system components. A range of Swagelok products incorporated into the build include flexible metal hosing, Micro-Fit® miniature tube butt weld fittings, stainless steel tubing, RL3 series relief valves, TF series filters, and tube fittings. By utilizing Swagelok products right away in early concept builds, Lightfoot was able to easily specify the required components necessary for the finished product.
"What I like most about Swagelok is the quality of the materials used within the products, the level of inspection and generally, the culture within Swagelok," says Terry Nicholls, Managing Director of Lightfoot Defence. "We've spoken to a number of Swagelok employees and one thing you pick up is everyone's passion about the product. It's wonderful for us to hear and see that Swagelok is as proud about a product as we are."
Interested in working with Swagelok to develop your next breakthrough innovation? Contact your local Swagelok Sales and Service Center to collaborate with our experts.
Related Articles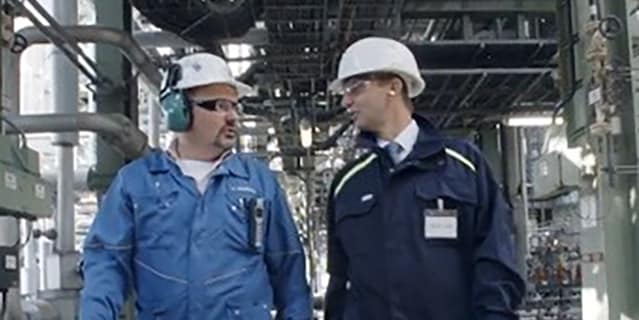 Swagelok's contribution to the safe operation of INEOS's petrochemical facility in Cologne, Germany maps back to the close collaboration between the two companies. Learn how Swagelok's trusted reliability helps INEOS ensure petrochemical safety.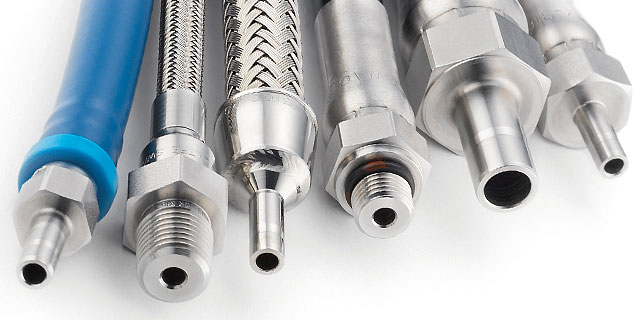 The cost of replacing an industrial fluid system component goes beyond the price of the part. Learn how to lower system costs while maximizing the life of your components with preventive maintenance tips from the professionals at Swagelok.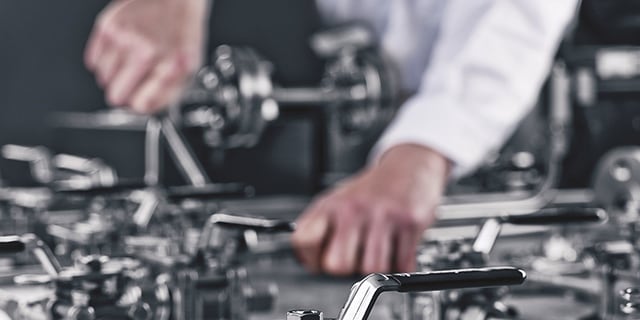 Like most plant managers and engineers, you have a lot of responsibilities—but not all the resources you need to run your plant safely and efficiently. Learn how to maximize throughput, reduce costs and avoid downtime while managing your fluid system.