Luxfer Hydrogen Fuel Cell Case Study
Case Study: Swagelok's Spirit of Collaboration Enables Hydrogen Fuel Solutions for Luxfer
Gavin Pettifer, Sales Manager, Swagelok Manchester
With multiple tanks of high-pressure, flammable gas on board, safety is the number one priority for hydrogen fuel cell buses and trucks navigating populated city streets. Safety must be engineered into the entire vehicle—especially its fuel delivery system. Each system component must be tested to ensure it meets stringent standards. Vehicle manufacturers are obliged to put their trust in suppliers to deliver consistently safe, leak-free hydrogen systems.
Luxfer Gas Cylinders is dedicated to meeting both safety and efficiency requirements for their alternative fuel (AF) customers. As the world's largest manufacturer of high-pressure aluminum and composite gas cylinders, the company also fabricates complete AF delivery systems, including the tubing, fittings, valves, and other components that move fluid from Luxfer's cylinders to a vehicle's engine or fuel cells.
Fueling a Cleaner Future
In early 2017, the European Union launched Project JIVE (Joint Initiative for Hydrogen Vehicles across Europe) with the overall objective of advancing the commercialization of hydrogen fuel cell buses. However, Project JIVE did not solely focus on increasing the number of hydrogen vehicles on the road. The initiative also emphasized building up the overall infrastructure around the hydrogen market—increasing the number of refueling stations, training the public on how to handle hydrogen, and maintaining the vehicles currently operating.
Decreasing vehicle emissions with Project JIVE became an imperative mission to Luxfer, a leading manufacturer of highly engineered advance materials in Manchester, England. In order to drive the prices of hydrogen-fueled buses down, Luxfer knew they would have the change the way they create their cylinder systems for hydrogen as well as compressed natural gas (CNG) applications. With the demand for CNG and hydrogen vehicles increasing dramatically, Luxfer needed an EC-79 certified supplier in order to meet their obligations to their vehicle manufacturing customers. The company found a collaborative fluid systems provider in Swagelok.
The Journey Towards Accreditation
EC-79 is a certification used within the European Union for classified, untested products suitable for use on a hydrogen vehicle. If a hydrogen system is operating at a pressure above 30 bar, it is required that all products on the system are EC-79 approved.
The journey towards an EC-79 certification required heavy effort and deep commitment. Very few Luxfer component suppliers were willing to pursue the accreditation. The hydrogen fuel project was due to Luxfer's customers in 14 months—giving suppliers little time to earn an EC-79 certification. Swagelok Manchester, however, heard Luxfer's concerns and stepped up to the challenge.
"Swagelok managed to get it done," said Alex Millward, AF Technical Manager for Luxfer. "To me, they did the impossible."
Certifications in the alternative fuel industry are significant because they prove that suppliers like Swagelok are meeting the industry's necessary safety and reliability qualifications. While the accreditation required a significant amount of work and collaboration between Swagelok Manchester, Luxfer, and Swagelok's corporate team, the combined effort produced an outstanding result for Luxfer and their end customers. Swagelok Manchester proved themselves to not only be a reliable component supplier, but a trusted solutions-provider.
"When Luxfer collaborates with Swagelok to create a custom solution, it takes out a certain element of risk," stated Gavin Pettifer, sales manager for Swagelok Manchester. "They know the job is going to be done safely and correctly while also reducing some production costs."
Proactive Collaboration
Even though Swagelok Manchester's relationship with Luxfer began years before the Project JIVE initiative, the two organizations agree that their work together on the EC-79 accreditation and subsequent manifold hydrogen gas system raised the two companies' relationship to new heights.
"Swagelok Manchester has done business with Luxfer for many years, primarily on a transactional level," said Jon Hall, managing director for Swagelok Manchester. "But with them on the hydrogen system initiative, we began to work together more proactively in order to get that EC-79 approval. They were having significant difficulties from a service and supply chain perspective from other fluid system component suppliers."
Swagelok and Luxfer's shared emphasis on quality is integral to continued success of the business relationship between the two organizations. For Luxfer, it was of utmost importance that they work with an organization that aligned with their core values. Luxfer was pleased to find that Swagelok provides not only excellent quality and high levels of service, but also shared common values in the way the company does business.
"Swagelok is our solutions provider," proudly states Lewis Anderson, European Alternative Fuel Manager for Luxfer. "We always involve Swagelok at the beginning of the design process to make sure we have the most innovative and financially viable product for our customers. Swagelok always thinks about solutions first and sales second."
The Final Result: Cleaner, Greener Buses
The end result of this Swagelok Manchester and Luxfer project collaboration was an EC-79 certified hydrogen fuel manifold delivery system featuring Swagelok fittings, valves, tubing, and other related fluid system components. Today, there are currently 144 hydrogen fuel cell buses operating as a direct result of this project.
While the current manifold system is operating at a pressure of 350 bar, it's only a matter of time before the industry requires a 700 bar market—allowing buses to travel double their range before refueling.
"We're just scratching the surface on what we can do," says Anderson. "We're just at the starting point."
With hydrogen fuel cell buses hitting more and more streets across Europe, riders should rest assured that the highest level of detail and care went into the buses' powering systems. With cities like London hoping to be 100% emissions-free by 2050, continued collaboration between Swagelok Manchester and Luxfer is vital to creating a cleaner environment for all.
"Luxfer has seen nearly 100% business growth in the last three years," states Hall. "As the demand for hydrogen-power vehicles grows, they're only going to grow with it."
Learn how you can solve your organization's toughest fluid system challenges with Swagelok® Custom Solutions. Contact your local Swagelok sales and service center for more information.
About Luxfer Gas Cylinders
Luxfer Gas Cylinders is the world's largest manufacturer of high-pressure aluminum and composite gas cylinders headquartered in Manchester, England. The organization creates products that help protect lives, safeguard the environment, and run businesses more efficiently. Luxfer Gas Cylinders helps make our environment cleaner with alternative fuel storage on vehicles and in other specialty applications.
Related Articles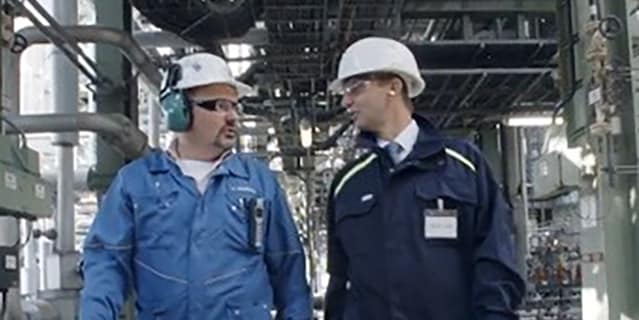 Swagelok's contribution to the safe operation of INEOS's petrochemical facility in Cologne, Germany maps back to the close collaboration between the two companies. Learn how Swagelok's trusted reliability helps INEOS ensure petrochemical safety.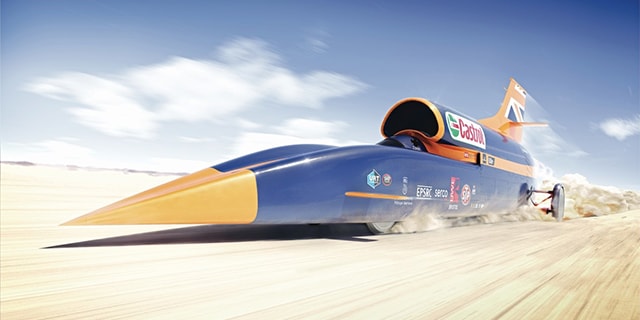 Through the sponsorship of BLOODHOUND SSC, Swagelok is enabling STEM learning opportunities for Hudson City School District. Discover how Swagelok is helping inspire the next generation of engineers and scientists with project-based learning.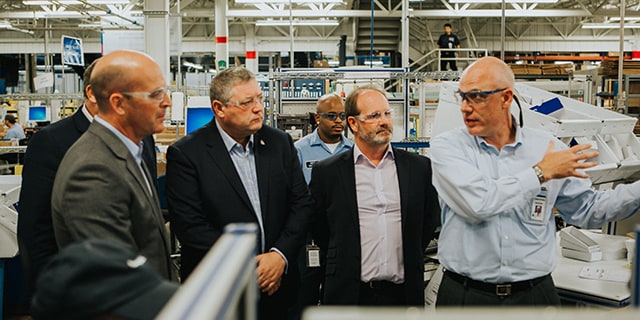 Lightfoot Defence, a leader in military refrigeration technology, worked with Swagelok to develop innovative solutions for the Eurofighter unified jet. Learn how Swagelok fluid system components were used to create high-tech refrigerant equipment for Lightfoot.