Valve Selection 101: What You Should Know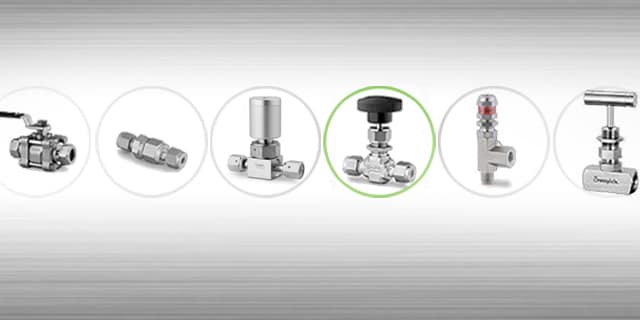 Valves 101: Basic Functions and Types of Industrial Valves
Ziad Bedran, Product Manager, Training
Industrial fluid systems should be designed and built with the right components to reliably function as intended. Valves play an important role here, allowing operators to effectively control system fluid flow to best suit the application's needs.
Fluid system design can be complex, requiring many considerations. It may not always be readily apparent which valve is right for your application. Do you need to stop and start flow? Control the direction of flow? Regulate flow level? Or do you need to protect your system from overpressure?
These are all questions that should be asked when deciding how to select a valve for your fluid system. In this post, we will explore different types of industrial valves and offer tips to help you make the right choice for your applications.
Want to learn more about valve types, selection, and troubleshooting? Check out our Swagelok® Valves Essentials course.
EXPLORE VALVES TRAINING
Safety First

Fluid systems can be dangerous if installation and operation best practices are not followed. Many fluid processes operate at elevated pressures and temperatures. Additionally, some fluids may be hazardous, and if any leaks occur, operators may be at risk.
Valves play critical roles in enabling safely functioning fluid systems. For example, a safety shut-off valve or pressure relief valve can prevent your system from reaching overpressure, a potentially dangerous scenario that may lead to a blowout.
Understanding Flow

A valve's ultimate responsibility is to control flow. Flow is defined as a fluid's movement in a steady and continuous way through your system. As a fluid or gas flows, it moves from a higher pressure to a lower pressure. Typically, flow is measured in flowmeters, and is recorded in terms of a ratio of distance or volume per unit of time (e.g., meters per second, gallons per day, liters per minute, etc.).
Valves permit flow based on factors including the diameter of its end connection and the valve's flow path. To help understand a valve's ability to control flow, manufacturers typically provide a flow coefficient, or Cv, along with the supplied valve. A higher Cv means a higher flow rate, but a higher Cv is not necessarily beneficial—depending on the valve type and application, some valves may come with a Cv of near zero.
Use our Cv Calculator to determine Cv or flow based on pressures, flow rates, temperatures, and media within your system.
TRY THE CALCULATOR
Valve Functions and Types
The many valves available today serve five primary functions, listed below along with their industry-standard symbols commonly found in piping and instrumentation diagrams (P&IDs):

On/Off. This is the most basic type of valve function. On/off valves start or stop the flow of fluid, and there are many different types of valves to choose from, including:

Flow control. These valves help adjust the flow through a system, providing functionality from simple regulation to fine metering. Needle valves are most commonly used to control flow, and they can provide on/off functionality, if necessary. Flow will be determined by orifice size, stem type, and stem position, which is controlled by turning the valve handle.

Directional flow. This valve function ensures that flow is headed in the desired direction and can change the direction of flow in the system. Check valves and multi-port ball valves are commonly used for directional control. Importantly, directional valves provide on/off functionality when changing flow; they do not throttle flow.

Overpressure protection. This function prevents system pressure buildup beyond a prescribed limit. Relief valves and rupture discs are most commonly used here. Relief devices are highly important in any system that operates under pressure, acting as a last line of defense against overpressure conditions. Relief valves can be calibrated to open automatically at a predetermined pressure level. They can help safeguard your plant while allowing production to continue if overpressure happens.

Excess flow control. Excess flow valves help contain uncontrolled release of system media, preventing rapid escape of fluid by activating when flow through the valve increases to a predetermined value. Should an excess flow condition occur downstream, the valve's poppet rapidly moves to the tripped or fully forward position, stopping most of the uncontrolled release of system media.
Making the Right Selection
With a fuller understanding of flow and how different types of valves can help control it, you will be better equipped to make the proper selection in your fluid system design. This article, however, is just a primer. As a next step, consider reading more about using the proven STAMPED industrial valve selection method in this related article.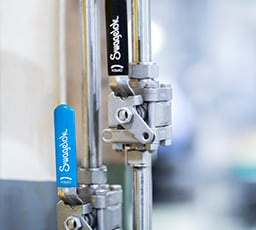 Alternatively, if you are interested in learning more about valve selection, identification, and troubleshooting, our Swagelok® Valve Essentials training is a great way to learn fundamentals. Beyond that, we also offer a variety of other courses taught by Swagelok-certified trainers focused on helping you develop the knowledge and techniques required to build and operate high-performing fluid systems. Learn more about available courses and topics at the link below.
Related Articles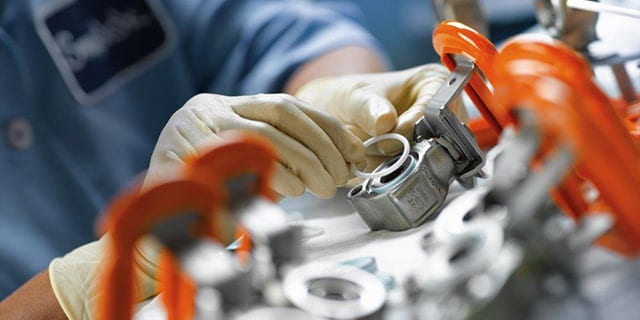 Learn how to apply the practical STAMPED method to select the valves most suited to your industrial fluid or sampling system design applications.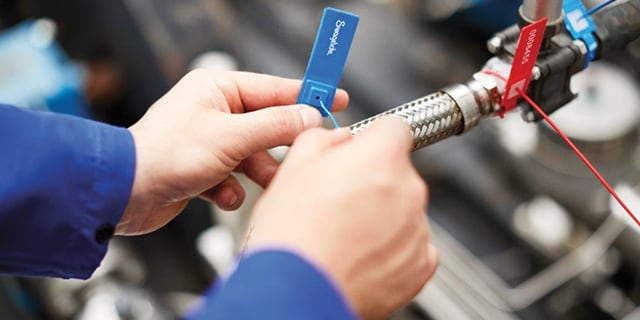 Hear from two Swagelok specialists how a robust tagging system for hoses and valves throughout your industrial fluid systems can help you simplify maintenance and minimize system downtime.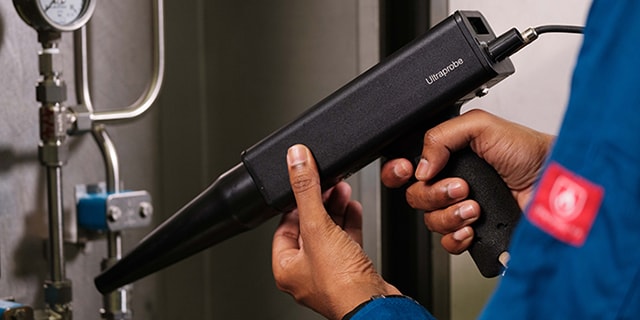 Fugitive emissions are a growing concern in the chemical and refining industries. Certified low-emissions (Low-E) valves can protect your facility and bottom line. Learn what they are, how they are tested, and how they can help you in this post.