Tackling the Complexities of FPSO Builds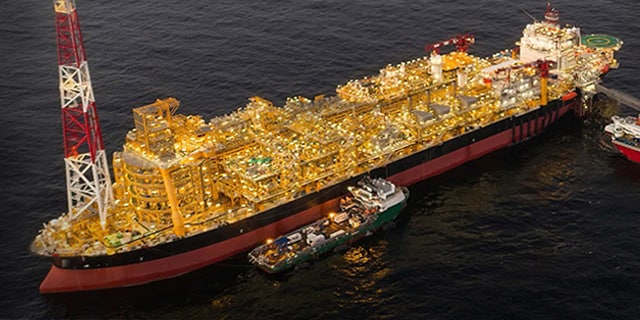 Tackling the Complexities of Floating Production Storage and Offloading (FPSO) Construction
Tommy Jamail, Senior Regional Construction Manager, Asia Pacific
In the oil and gas industry, it has become increasingly important to embrace innovative business strategies and cost-saving measures to effectively navigate an unpredictable market. To those ends, floating production storage and offloading vessels (FPSOs) have emerged as an effective, efficient, and economical means to capitalize on oil fields around the world.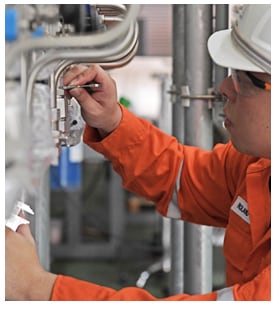 While providing the same functionality as fixed oil and gas platforms, FPSOs are unique in their ability to relocate as opportunity and economic headwinds shift. FPSO deployments are expected to rise in the coming years—Fortune Business Insights expects the FPSO market to grow by more than 14% by 2027.
Successful construction of new FPSOs require a few key considerations, particularly as they pertain to the dozens of critical fluid system applications and packages that contribute to long-term, reliable operation. Let's examine some of the complexities:
Learn more about global construction services

Unique Challenges
For owner/operators, FPSO construction requires the same due diligence as conventional platforms, with a few unique challenges for on-board fluid systems. For example:
Maintaining tight construction schedules is necessary to ensure that building an FPSO remains more economically advantageous than building a fixed platform
Critical on-board fluid systems must deliver safe and reliable performance while at sea—FPSOs are expected to provide more than 20 years of service without interruption or dry dock
Strict adherence to industry compliance standards is critical—going forward, FPSOs will generally be designed and operated with the goal of achieving net-zero environmental impact
Global Considerations
Construction of a new FPSO vessel, or retrofitting an existing hull with the necessary equipment, typically involves the coordination of numerous entities. For example, while FPSOs are being commissioned around the world, most hulls are constructed or supplied from the Asia-Pacific region—requiring special coordination, shipment, and delivery to the location where the FPSO will be built or where fluid systems will be integrated and commissioned. Additionally, modern oil and gas applications and packages have become increasingly specialized. A large project like an FPSO may involve several engineering, procurement, and construction (EPC) vendors from different countries to design and engineer equipment for the dozens of critical applications found on board. Coordination among EPC firms and package vendors throughout the pre-FEED through commissioning is critical and can represent a significant challenge.
Importantly, there is no one-size fits-all solution for many critical applications and packages. Designers should consider a range of different needs, including:
Reservoir characteristics
FPSO motion
Storage capacity and hull size
Choice of export system
Single or twin production trains
Decommissioning and potential redeployment
Working with suppliers who not only have experience with FPSO application design, but who have a local presence and people who understand local cultures, languages, and regulations, can help owners/operators and EPCs navigate some of these complexities.
Critical Applications
While it is important for all onboard systems to operate reliably once an FPSO is at sea, there are a few highly critical applications that owner/operators should pay special attention to: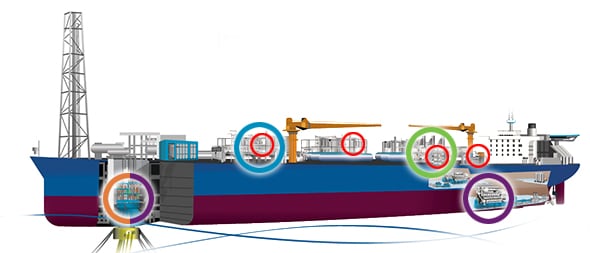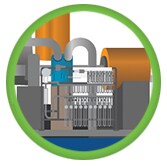 Process and Analytical Instrumentation. System design can pose a significant challenge at the project's outset. The right expertise is not always readily available to make product, material, and design choices that lead to efficient, effective analytical systems. Additionally, substandard installation during hookup and commissioning can drive up project lead times and result in leakage, emissions, and safety concerns. Onsite consultation with fluid systems providers may be able to help overcome some of these challenges.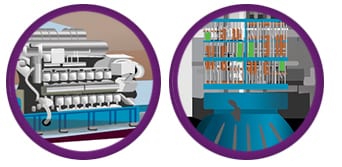 Rotating Equipment. Rotating equipment, including pumps, compressors, and turbines, are essential to overall operational reliability. Downtime can lead to production shutdowns and profit losses. Using dependable mechanical seal support systems can help keep these units running properly. If mechanical seal fluid is dirty or contains particulates, the seal life can be negatively affected. Similarly, delivering the fluid at the wrong pressure or temperature can cause premature or even catastrophic seal failure.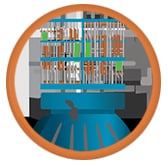 Turret Swivel Systems. An FPSO turret swivel system provides crucial connection points between topside and subsea systems. Some swivels utilize long hose lengths for these connections—but hoses require regular inspections and may require replacement after just a few years of service. If failure occurs, it could mean millions of dollars-worth of lost production. A well-designed installation, utilizing permanently installed tube with only short jumper hoses where flexibility is required, has been shown to deliver a more reliable and lower-maintenance installation.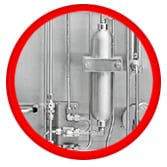 Sampling Systems. Sample collection is not always an intuitive process, and system design requires extensive technical knowledge, which can make it difficult for personnel to consistently follow best practices. Sampling systems should be properly designed to ensure representative sampling, safety, and standardization, helping operators maintain chain of custody, compliance, and proper process control.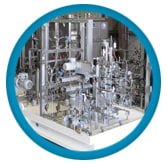 Chemical Injection (CI) Units. CI units should maintain highly accurate and repeatable chemical dosage into the production well to maintain reliable production. Leak-tight performance is essential to protect personnel and the environment, and any form of downtime can result in significant production losses. A typical CI system may require hundreds of individual connections.
For applications like these, it is important to remember that not all tubes, fittings, and valves are created equal. Specifying fluid system components—ideally, from a single supplier—that are designed to maintain leak-tight performance can make an impact on long-term performance. In some instances, it is also worth considering higher-quality alloys to better resist corrosion in the harsh oceanic environment where an FPSO operates.
Specifying Components from the Right Supplier
While single-sourcing fluid system components can help ensure all applications are constructed with high-quality materials and will maintain leak tight connections, it can be beneficial to consider what other forms of support your supplier can provide.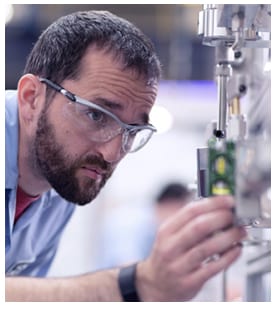 For example, a supplier that can offer a breadth of products, assemblies, project management support, and globally available resources to holistically support international construction projects can be invaluable for timely and cost-effective FPSO construction. Fluid system component suppliers may be able to assist with specifications, recommend efficiencies, and help identify cost-saving configurations for certain applications and packages. As the project proceeds, a collaborative supplier should also be able to assist in managing timelines and logistical complexities to help maintain job site inventory and product availability throughout the project for a more predictable schedule, clearing the way for on-time completion.
These are just some of the ways in which the right fluid system supplier may be able to help with successful FPSO construction. We provide this type of support through Swagelok global construction services. Before you embark on your next project, consider how you could achieve more efficient, cost-effective FPSO construction by planning ahead and finding support where necessary.
Related Articles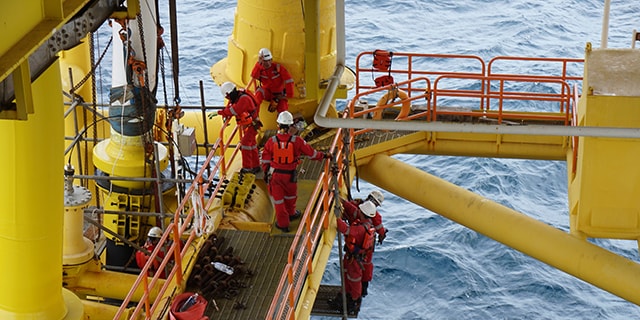 As depths get deeper and pressures grow higher, deepwater oil wells demand the ultimate in fluid system performance. Learn why a major oil well operator has trusted Swagelok for high-quality, customized solutions since 2013.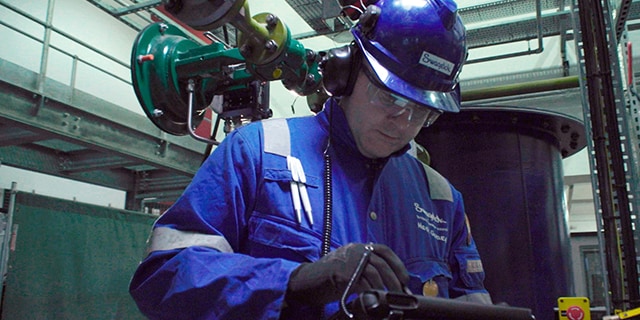 Evaluation and advisory services for your offshore platform can reveal hidden leaks or other potential safety and performance issues.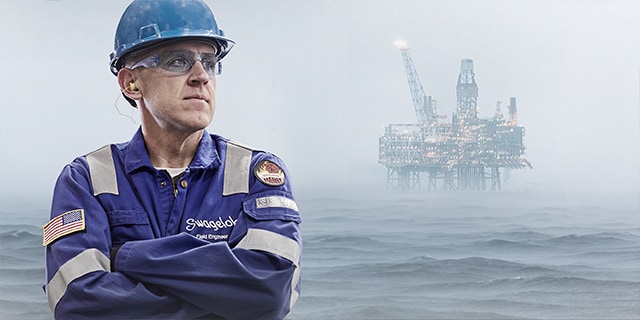 Proper training on critical fluid system activities is important on oil and gas platforms. Learn how the right training can help prevent accidents.