Fluid Systems for the Scientific Frontier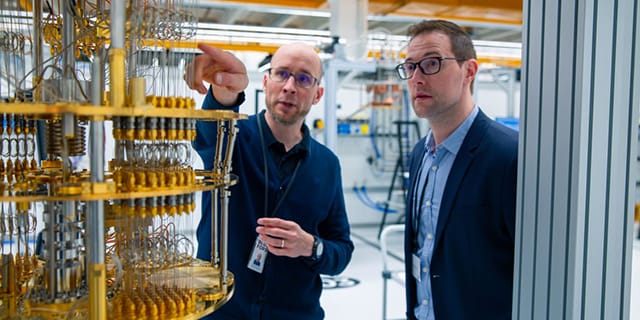 Reliable Fluid System Solutions for the Scientific Frontier
Helsinki, Finland's Bluefors specializes in creating some of the coldest temperatures found in the physical world. Its dilution refrigerators, which are used to generate optimal operating environments for quantum computers and experimental physics, must be uncompromising in generating consistent temperatures that approach absolute zero.
Contact Your Local Swagelok Sales and Service Center
Reliability and leak-free performance are critical—and it's why Bluefors uses Swagelok® tube fittings and other Swagelok solutions for its refrigerators' critical fluid systems. Here is how we have helped Bluefors deliver highly-reliable technology for their customers: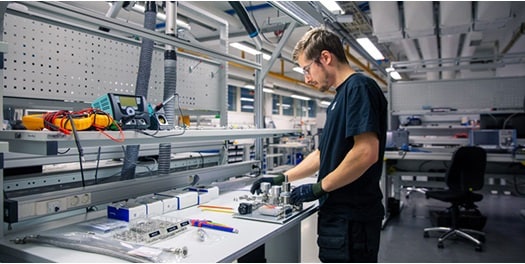 The Stakes
Sustaining Low Temperatures
Bluefors' dilution refrigerators can cool an operating environment below 10mK. "For our customers, it's very important to have a reliable system," said Pieter Vorselman, co-founder and chief operating officer, Bluefors. "It can take months to tune the system at temperatures this low."
Uncompromising Containment
Dilution refrigerators utilize helium to generate their extreme temperatures. "Our systems use closed helium loops that help to preserve the global helium supply," said Anssi Salmela, head of technical operations, Bluefors. "The standard fittings used in these applications require extreme leak-tightness."
Heightened Demand
Demand for Bluefors refrigerator technology is rising, and as the company works to meet the needs of its customers, its components suppliers must be adaptive, responsive, and fast to deliver necessary parts.
The Solutions
High-Performance Fittings
To improve reliability and leak-tightness in its refrigerant fluid systems, Bluefors has standardized the use of Swagelok tube fittings. "In the places where we have pure helium at high pressures, all components come from Swagelok," said Salmela.
Actionable Technical Knowledge
Beyond tube fittings, we have provided ongoing support to Bluefors' engineering team. "Swagelok's technical knowledge has resulted in high-pressure panels that are as small as possible," said Vorselman, "which is beneficial for efficient system design."
Reliable Delivery
To keep up with demand, Swagelok collaborates with Bluefors to manage critical inventories. "We keep reserved inventory for Bluefors in our own warehouse, so they do not have to keep it on-site," said Pekka Vartiainen, managing director, Swagelok Helsinki.
The Results
Successful, Ongoing Growth
With creative inventory strategies and reliable supply, Bluefors is able to keep pace with its customers. "We have done more business in the last two years than the previous eight," said Vorselman. "Not everyone can fit with a company growing that fast."
On the Leading Edge of Technological Development
Bluefors believes in the power of scientific growth to help humanity, and it lives that mission through the development of its quality products. "We provide solutions for scientists so they can make those frontier discoveries," said Vorselman. "Our customers trust our systems to work flawlessly. These parts are so important, and Swagelok supports that."
Through this successful collaboration, we have helped enable Bluefors to deliver highly reliable dilution refrigeration systems to technological leaders around the globe, helping scientists to perform important work to help better our world.
Want to learn more about how fluid system solutions from Swagelok can help in your application? Get in touch today.
Related Articles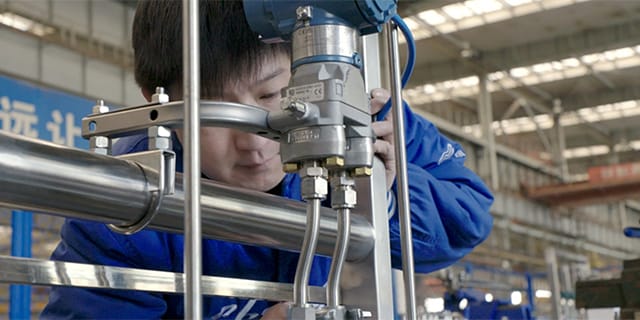 Learn how Swagelok Shanghai has helped Shenyang Blower Works Group Corporation achieve consistency, reliability, and cost savings for its customers while improving its own safety and production efficiency.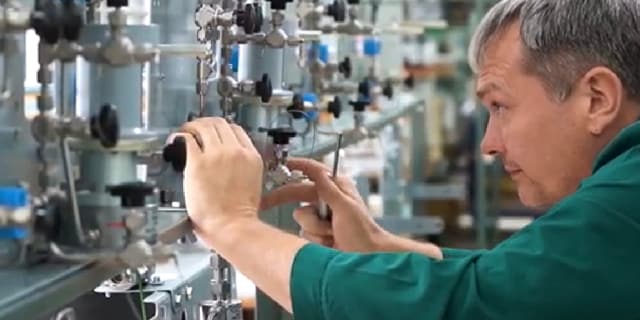 Learn how Swagelok has helped SPA Vympel, one of the world's most innovative oil and gas analytic instrumentation manufacturers, achieve reliability and success.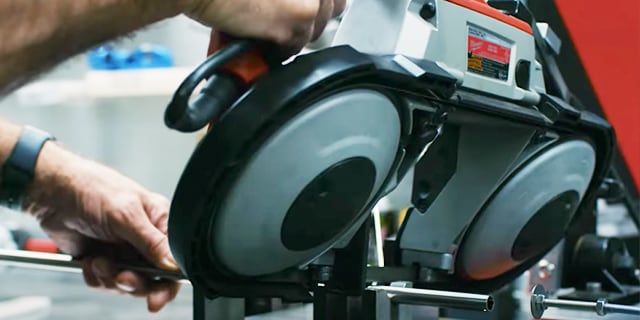 A successful tube fitting depends on many criteria, but one of the most important is proper tube preparation before installation. Learn to avoid costly or dangerous leaks by avoiding damaged, burred, or improperly cut tubes.