Field Engineering Spotlight: Alice Chin, Field Engineering Supervisor, Southeast Asia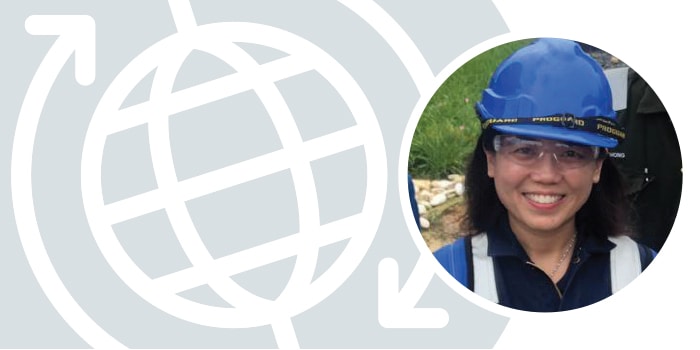 Field Engineering Spotlight: Alice Chin, Field Engineering Supervisor, Southeast Asia
In a new series, Swagelok Reference Point is highlighting field engineering services—our global, boots-on-the-ground team of engineering experts who are tasked with solving our customers' toughest challenges. Today, we sit down with field engineering supervisor Alice Chin, who tells us all about how she helps customers throughout Southeast Asia solve a variety of fluid system challenges.
Learn about Swagelok Field Engineering Services
Swagelok Reference Point (SRP): Thanks for joining us, Alice! Why don't you start off by telling us a little bit about yourself, and what you do for Swagelok?
Alice: I've been working as a Swagelok field engineer for 11 years. Before I started as a field engineer, I held a few different positions for Swagelok Malaysia. In total, I've been with the organization for 18 years.
My role is to help customers whenever and wherever they need technical assistance. That can take a lot of different forms, whether it's providing remote technical assistance, system drawing review, or on-site evaluation to fully understand the customer's application and the problems they're facing.
SRP: That's a lot of great experience—it sounds like you've probably seen a little bit of everything in terms of customer challenges.
Alice: Definitely. There are all sorts of technical challenges our customers face on a regular basis, and it's rewarding to be able to help them no matter what the issue is. Throughout my time in this role, I've discovered that no matter the industry—whether it's semiconductor, oil and gas, or chemical refining—our customers always appreciate the kind of technical support we can provide.
"I like to think of myself as a good storyteller, and I love to share experiences whenever it's appropriate."
SRP: Tell us a little bit more about why you find your role rewarding. What kind of satisfaction do you find in helping customers solve their problems?
Alice: There is joy in solving any technical challenge for our customers, no matter how simple or complex. When I'm able to understand their application and provide a solution, I feel good.
Also, a lot of challenges the field engineering team can help solve impacts safety. Safety is a major concern in all industries, and all of our customers want to maintain a safe workplace. If I spot something on a customer system that is a potential safety hazard, I do not hesitate to speak up and offer a possible solution.
For example, I might identify a compressed air leak from a hose in the system. Sometimes, this is not seen as a major issue, but any kind of leak can be a potential safety hazard. I do my best to not just identify the issue but help them understand why it could be a hazard.
SRP: Is there a notable challenge you've helped a customer solve recently?
Alice: One issue that seems to pop up frequently is related to hoses. Either a customer has chosen a hose made from an incompatible material for the application, or they may be purchasing cheaper hose solutions that need to be frequently replaced. In these situations, the job of a field engineer is to help educate the customer on the material science of a hose and why it might not be compatible for their application. Or, we can help them discover why selecting an upgraded hose can deliver a much longer life span, needing fewer replacements and saving money over the long term. Whether it's a stainless-steel braided hose, flexible hose, or fluoropolymer hose there is a solution ideally suited for any application.
SRP: Can you share some of your hobbies or personal interests when you're not on the job?
Alice: I like to travel as much as I can, and to see and experience different cultures across the world. I like to think of myself as a good storyteller, and I love to share experiences whenever it's appropriate.
That is part of why I love my job as a field engineer, too. It is always a new experience to visit a customer, to learn about their application, and to share my knowledge to help them solve a challenge.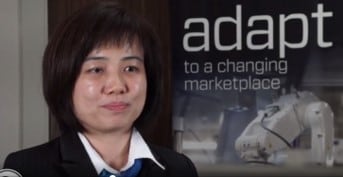 Hear directly from Alice on her role in providing solutions to customers.
***
Want to learn more about field engineering services and how you can benefit? Get in touch with your local Swagelok Sales and Service Center today: