Field Engineering Spotlight: Q&A with Andrew Wright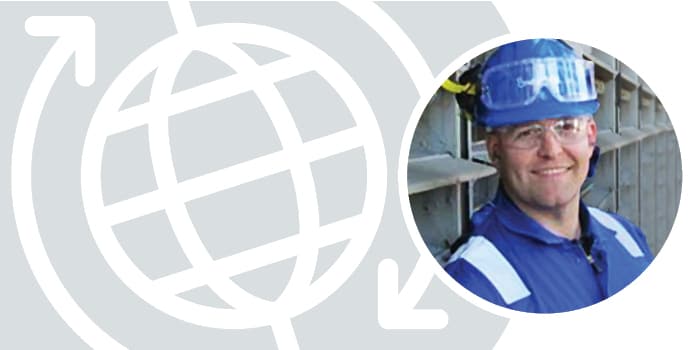 Field Engineering Spotlight: A Q&A with Swagelok Central Ontario's Andrew Wright
Andrew Wright traveled the world as a metallurgical engineer before returning to Canada to join our team. Now, his extensive oil and gas industry experience is helping Swagelok Central Ontario deliver custom solutions that help facilities operate efficiently.
Don't face your fluid system challenges alone
Swagelok Reference Point (SRP): Thanks for joining us, Andrew. Helping customers is central to your role. Can you tell me about some of the challenges you help them overcome?
Andrew: As a regional field engineer, my focus is on solving complex fluid system issues. The issue I see most is components not functioning properly. Also, extremely low flows. Upon further analysis, the culprit is often heavy particulate gumming up the seats of regulators or valves, and the simple solution is filtration upstream to protect the components. And I see leaks—a lot of them. Leaks can occur for many reasons, so we are trained to complete a root cause analysis and educate our customers on how to resolve and prevent them. Typically, leaks are due to poor installation practices, such as connecting two dissimilar tube fittings from different manufacturers, or where there are dissimilar materials between two fittings. Insufficient pull-up of the fitting is another cause.
"Putting my knowledge and experience to work for customers is the most rewarding part of my nearly 12 years with a great company. Have a question? Let's talk."
SRP: Design and assembly projects have also been a big focus of your career; what advice would you offer customers when consulting on these projects?
Andrew: That it is important to talk to a specialist about products that must meet strict requirements. One example was the development of a brand-new valve through our Engineered to Order Product (ETOP) program. The valve had to handle harsh conditions at sea as well as application operating pressures rated to 15,000 psig.
After consulting with the customer and our ETOP team, we designed a chemical injection flanged valve that mounts on an offshore wellhead. We decided on Swagelok alloy 625 fittings and valves that were already proven to work under these conditions. Ultimately, we put a solution together in a custom machined flange block that fit the wellhead and met ASME requirements.
SRP: What do you most enjoy about being a field engineer?
Andrew: The best thing is that there is not a one-size-fits-all job description, so engineers can choose from endless options and career paths that best suit the individual. Some engineers love crunching numbers and solving problems from the comfort of their desk. For me, I find it most rewarding to get into the field and help customers with the tools and skills I have picked up over the years.
SRP: What were those early years like and what brought you to Swagelok Central Ontario?
Andrew: Upon earning a bachelor's degree in materials engineering, I packed my bags and traveled from Halifax to Calgary to work as a metallurgical engineer on petrochemical and offshore projects. I loved seeing the world, solving real problems, and being exposed to different applications at a young age—it was a great benefit.
Prior to coming to Swagelok Central Ontario, I specialized in high alloy weld engineering, and it was during this time I learned a lot about Swagelok products and solutions. When the time came, I jumped at the opportunity to work for Swagelok Central Ontario and return home to Ottawa. I joined the team to manage engineering and fabrications content in the Custom Solutions department and have been honing my engineering skills and business acumen ever since.
SRP: Can you share more about your life outside of work?
Andrew: You will find me enjoying time with family and friends. My two young daughters keep me on my toes every day, so if I am lucky, I will get out golfing on the weekend. I am inspired to work hard to support my family and travel the world. What time is left is usually spent on a book or comedy show before bed. I find it important to unwind so I can be sharpest when designing solutions for our customers.
SRP: Andrew, thank you. Any parting words?
Andrew: Ask me about anything—materials, welding, tube versus pipe, grab sampling systems, analyzers, sample conditioning, fluid flow, corrosion, codes, calculations, CRN … Putting my knowledge and experience to work for customers is the most rewarding part of my nearly 12 years with a great company. Have a question? Let's talk.
Related Articles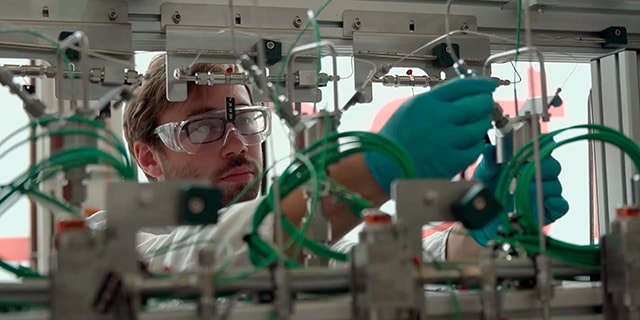 Learn practical tips on how to improve the performance and accuracy of your fluid and sampling systems from Swagelok.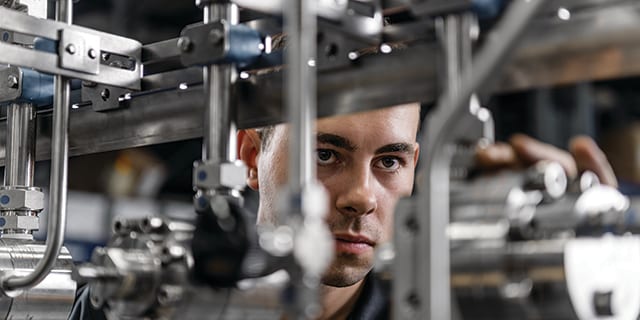 There are several common fluid systems that successful plant operations depend on, and choosing the right fabrication provider can be highly beneficial if you're short on resources.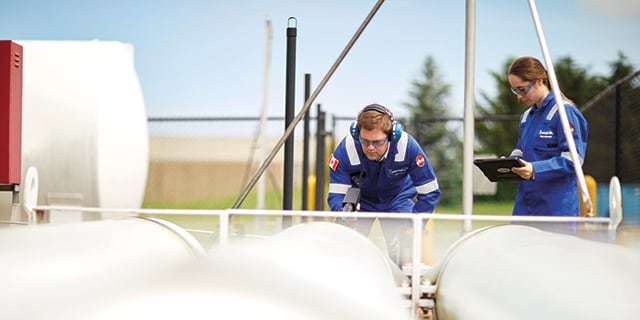 Swagelok Field Engineering Services can help fluid and sampling system operators solve issues from leaks to sampling inaccuracy and everything in between. Here's everything you need to know about Swagelok Field Engineering.