Case Study: Swagelok Helps Green Alternative Systems Control Labor Costs with Tube Bending Solutions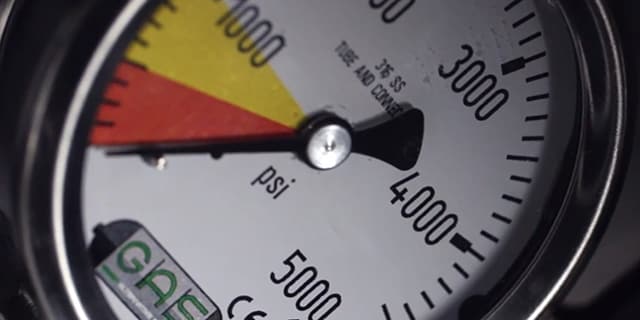 Swagelok Helps Green Alternative Systems (GAS) Control Labor Costs with Tube Bending Solutions, Save $1.3M in Production Costs
Tim Shine, Director of Services, Swagelok Indiana | Cincinnati
What began as a standard inventory purchase in 2012 transformed into an ongoing collaboration between Swagelok and Green Alternative Systems (GAS), the largest manufacturer and installer of fleet conversion systems in North America. With Swagelok's help testing ways to control labor costs, GAS experienced a 75% reduction in production time on one particularly challenging assembly – which translated into $224,000 in labor savings over the course of that year.
Green Alternative System's Challenge
As alternative fuel and renewable energy markets have grown, so has the need for vehicle modification via conversion systems. Rather than purchase all new vehicles for a fleet, many businesses including GAS's customers, instead sought ways to convert their existing fleets into more energy efficient vehicles powered by compressed natural gas (CNG) or propane.
As the largest Ford Qualified Vehicle Modifier (QVM) in North America, GAS was in a terrific market position to meet the heightened need for fleet conversion systems – however their production process was not scaled for such rapid growth. As the market need for conversion systems grew, GAS's production workforce began spending substantially more time on tube bending and building fueling boxes for shuttle buses and trucks. Staffing up to meet the manual needs of the process was costly, and it added a higher margin for human error in fuel systems that needed to be precise.
"A lot of our customers are concerned with the environmental impact of their operations, and many of them have corporate sustainability plans that encourage or require them to use alternative fuels," explains Andrew Steiner, GAS operations manager. "Our major customers are really looking for a quality product at a low price."
Swagelok® Custom Solutions
The relationship between Swagelok and GAS started with inventory procurement for a new location. GAS needed to stock up on parts like tubing, check valves, hoses and other components. Over time, as GAS grew more comfortable with the relationship, they asked Swagelok to take on total supply chain management. The Swagelok team decided to automate the ordering process, drastically reducing the transaction costs associated with manual ordering. But even more importantly, managing the supply chain gave Swagelok's fluid system experts firsthand visibility into GAS's inventory and production process – and with it, knowledge of GAS's barriers to scalability.
With this added knowledge, Swagelok introduced Custom Solutions, a service Swagelok provides customers that includes building assemblies large and small with Swagelok's own high quality fluid system components. Swagelok experts realized that stainless steel tube bending solutions could save GAS's team a substantial amount of production time to help control labor costs. The tests were successful, and a new process was rolled out across production.
The New Process: Conversion System Pre-Assembly and Tube Bending Solutions
"When [GAS] first started, we weren't using any pre-bent stainless steel components," describes Jason Hill, GAS field service engineer. "We were hand-bending each individual component, and it was taking a massive amount of time."
The new process begins with Swagelok Custom Solutions. Based on the layout of the unique vehicle or fleet, Swagelok creates a prototype for GAS to review and approve. The GAS team uses the prototype to complete a test fit-up of the pre-bent tubes on the vehicle to ensure they work as expected before reviewing and signing off on a drawing. The drawing is then put into production. Using Swagelok fittings, ball valves and tubing, Swagelok supplies pre-assembled fueling boxes and pressure relief devices to the GAS team right before the vehicle upfitting begins.
By outsourcing labor with Custom Solution assemblies, GAS has turned a portion of their labor into a variable cost instead of a fixed cost. During times of peak demand, they have significantly reduced the need for overtime or hiring in a flex labor force. In the past when demand was low, they would have to consider layoffs or create special projects for the skilled workforce.
Swagelok + GAS: Collaboration Enables High Performance
Swagelok provided the service to build GAS's assemblies before delivery and gave them a way to scale up with the growing alternative fuels market without adding labor time or personnel. By taking GAS's design, pre-bending tubes and assembling systems in advance, Swagelok was able to help GAS cut the 16-hour vehicle upfitting process down to four. This value helped GAS become more competitive in a market with eroding margins, and it also allowed them to win additional business due to shortened lead times.
"Many of our other suppliers will send us a part, we install it on the vehicle, and that's the end of the relationship," continues Steiner. "With Swagelok, we have gone through the whole design and engineering process. We have developed quality processes with Swagelok and internally at GAS."
Ultimately, Swagelok Custom Solutions delivered 5 separate chassis configurations, 3 prototype designs, and 3 repeatable assemblies: fueling boxes, CNG fuel lines and pressure relief devices. The pre-assembly and fabrication also benefitted GAS from a production quality perspective by adding in a layer of precise repeatability to the manufacture and installation of vehicle conversion systems.
Business Impact
The relationship between Swagelok and GAS has resulted in the following:
more than 6,000 CNG tube bends annually
750 units converted annually in 2015
75% reduction in production time per vehicle upfitting
$62/hour in savings because of pre-assembly and fabrication
$1.3M reduction in production costs over 5 years
Interested in learning more about Swagelok Custom Solutions? Swagelok experts always approach the process with flexibility and precision - from initial concept, through P&ID, to a plug and play solution with a Limited Lifetime Warranty – Swagelok will work alongside you as a high-performance resource every step of the way.
LEARN MORE ABOUT SWAGELOK CUSTOM SOLUTIONS
The figures presented in this article are considered to be true and correct as of the date of video's publication. Swagelok Company does not accept any liability for the accuracy or reliability of the figures going forward.
Related Articles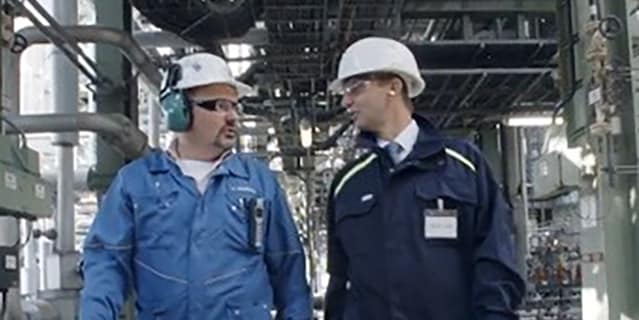 Swagelok's contribution to the safe operation of INEOS's petrochemical facility in Cologne, Germany maps back to the close collaboration between the two companies. Learn how Swagelok's trusted reliability helps INEOS ensure petrochemical safety.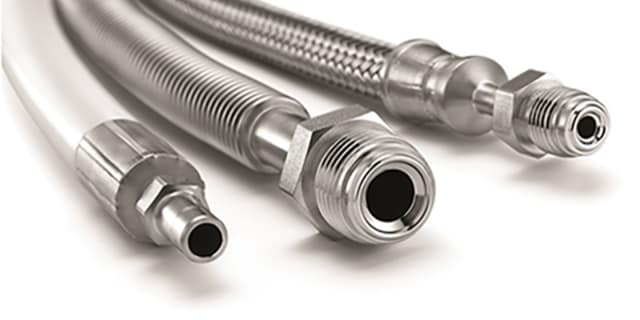 Knowing the proper time to replace your industrial hoses can save your plant thousands in maintenance costs. Learn how to evaluate your systems and develop a preventive maintenance plan to manage the health of your hoses.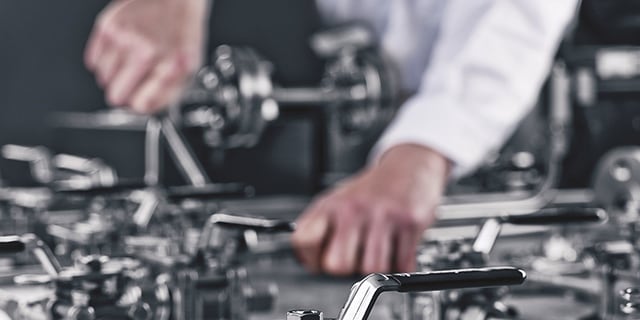 Like most plant managers and engineers, you have a lot of responsibilities—but not all the resources you need to run your plant safely and efficiently. Learn how to maximize throughput, reduce costs and avoid downtime while managing your fluid system.