Empa is Driving Hydrogen Fuel Cell Vehicle Development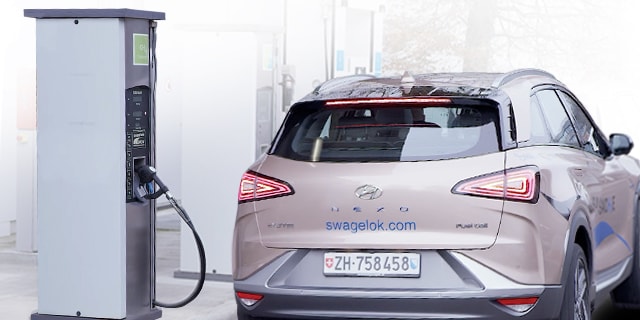 Exploring New Frontiers: How Empa is Driving Hydrogen Fuel Cell Vehicle Development
The Swiss Federal Laboratories for Materials Science and Technology (Empa) conducts advanced research every day, much of it devoted to the decarbonization of the Swiss economy. Empa's "move" mobility demonstrator is a key part of these efforts, which focus on how the transportation industry can take advantage of promising new technologies like battery-powered electric, hydrogen fuel cell-powered electric, and synthetic fuel-operated vehicles.
Contact your local Swagelok sales and service center
"Our aim is to transform research into marketable innovations," said Dr. Brigitte Buchmann, department head for Mobility, Energy, and Environment, Empa. "We see ourselves as a bridge between research and applications."
Hydrogen mobility is a topic of significant interest for "move." Beside conducting research in the field of hydrogen storage and hydrogen use, a key element of their mission is to help establish science-based support for the implementation of new technologies. In this context, a new fitting technology developed by Swagelok for high-pressure installations was evaluated in cooperation with the corresponding safety authority, Suva, for initial use in the "move" facilities. This evaluation led to the revision of existing installation regulations in Switzerland, making the new fitting technology available for use within the market.
Empa and Swagelok have worked together since the 1960s, and the relationship has continued to evolve as Empa explores new technological frontiers. Read on to learn how Empa and "move" are poised to continue making advancements in the burgeoning hydrogen transportation space.
Overcoming Hydrogen's Inherent Challenges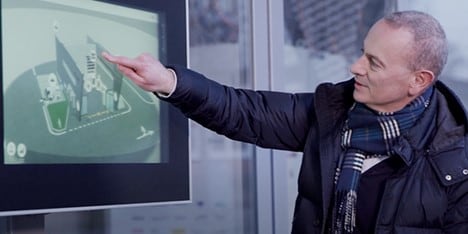 Hydrogen must be compressed and stored at high pressures to achieve necessary energy density. The fueling of hydrogen into a cylinder in a vehicle leads to a significant temperature increase in the hydrogen cylinder. To avoid advanced aging of the cylinder material, hydrogen has to be pre-cooled to -40°C before fueling. Empa is evaluating alternatives to this precooling by running detailed simulations of alternative inflow geometries and performing detailed thermodynamic analysis.
"Safety is our main focus when designing and realizing hydrogen experiments," said Christian Bach, head of Empa's Automotive Powertrain Technologies Laboratory. "In this context, we are very much interested in cooperation with industrial partners such as Swagelok, providing us with high-quality consulting and products." There are a lot of regulations and standards with general requirements and test methods for safe performance of hydrogen installations that Empa must meet in its applications.
FK series fittings provided permanently leak-tight performance, with mechanical strength equivalent to that of a welded connection.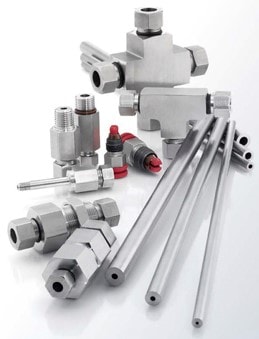 To avoid safety issues and to comply with safety requirements, Empa has used welded cone and thread connections before Swagelok: Swagelok® FK series fittings, which were developed specifically for use in hydrogen applications. The FK series fittings provided the leak-tight performance required, with mechanical strength equivalent to that of a welded connection. FK fittings are also easier to service, leading to lower labor and maintenance costs overall.
"FK series worked well for Empa's hydrogen storage needs," said Thomas Freund, managing director, Swagelok Switzerland. "The ease of installation, combined with their enhanced safety, reliability, and leak-tightness, were the biggest advantages."
Complete Support for An Evolving Future
As Empa continues to develop solutions for hydrogen fuel cell technology, it has worked closely with Swagelok beyond just product selection.
As a research institute, Empa sees a regular rotation of university students who require the proper training to work with the systems and technology at "move." "At the start of every university term, we put students through our safety seminars on tube fitting installation, tube bending, and other field training basics," said Freund. "It's part of how Empa ensures on-site safety and system reliability."
Empa also relies on Swagelok's local design and assembly services for reliable, preassembled subsystems for hydrogen storage in the "move" laboratory. These include storage tank assemblies and gas manifolds, allowing "move" to focus its activities on research rather than time-consuming system assembly.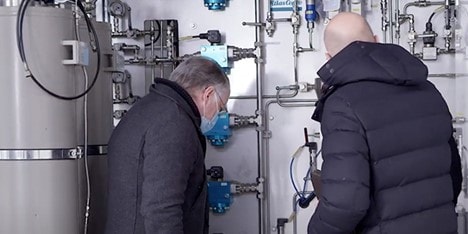 "It is important that our industrial partners are able to tackle new challenges and implement new technologies together with us," said Bach. "We need to receive honest and accurate information in order to build the best possible systems, and we get that from Swagelok."
Interested in learning more about Swagelok solutions for hydrogen applications? Get in touch with your local authorized Swagelok sales and service center to learn more today.
Related Articles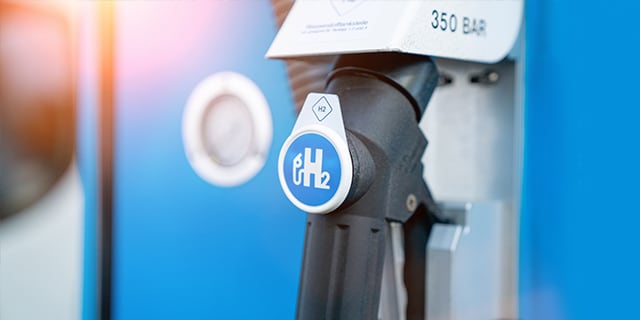 Learn why fittings designed specifically for hydrogen applications can help fuel cell vehicle OEMs and infrastructure developers achieve safer and more reliable fuel systems.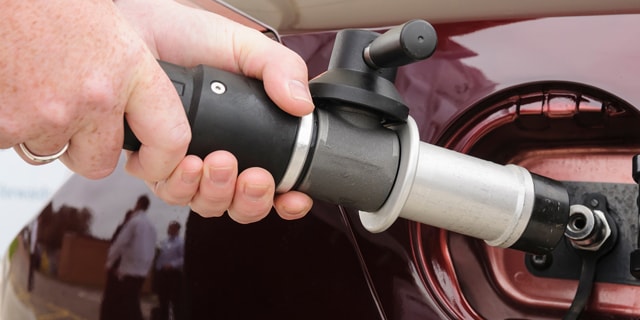 Hydrogen transportation depends on reliable component specification and selection. Learn more from Swagelok.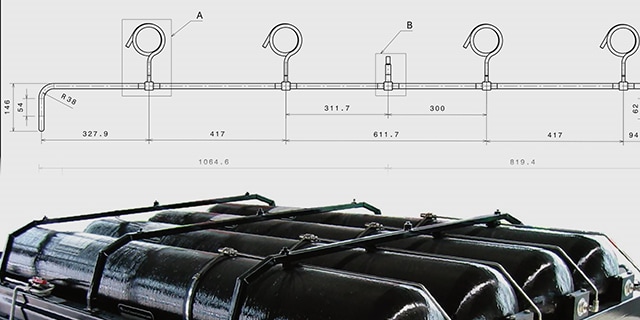 Swagelok's spirit of collaboration and willingness to invest in an EC-79 certification enabled Luxfer to create fuel delivery systems to power 144 hydrogen fuel cell buses. Learn how Swagelok Manchester's level of commitment drove innovation for Luxfer.