INEOS Petrochemical Safety Case Study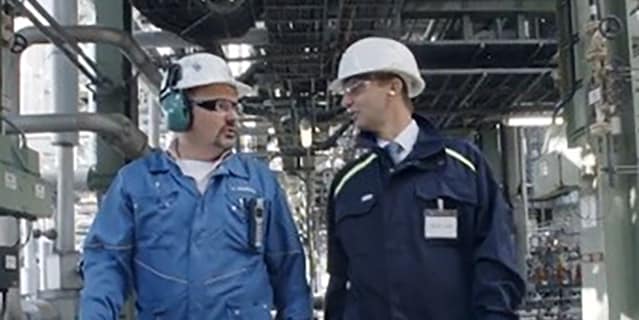 Case Study: Swagelok Application Expertise Aids in Petrochemical Safety for INEOS
Andreas Growe & Vera Weski, Swagelok Duesseldorf
About the Customer
INEOS is a global manufacturer of petrochemicals, specialty chemicals and oil products. The petrochemical facility in Cologne, Germany is the INEOS group's largest site—producing 4.2 million tons of petrochemical base materials each year.
A Safety-Focused Relationship
Swagelok's contribution to the safe operation of a 500-acre INEOS petrochemical facility in Cologne, Germany maps back to the trusted quality and reliability of Swagelok components and custom solutions, close collaboration between the two companies on analytical instrumentation and valve selection best practices, and the consistent delivery of Swagelok installation training. Since 2006, INEOS has worked with Swagelok Duesseldorf, the region's certified sales and service center, to ensure the safe production of petrochemical gases and fluids.
INEOS relies not only on the trusted quality and reliability of Swagelok components and custom solutions, but also on the company's application expertise. The consistent delivery of analytical instrumentation installation training from Swagelok Duesseldorf helps INEOS maintain process and product quality throughout the facility. The solutions provided, as well as the components supplied, have allowed this safety-focused partnership to thrive.
Contact A Local Expert About Our Fluid System Safety Services
Swagelok's expertise as a trusted advisor supports INEOS as they work to solve their fluid system challenges. With supplemental competency in four key areas, the Swagelok-INEOS relationship has not only helped the Cologne plant find solutions but has also allowed INEOS to successfully reach their safety goals for over a decade.
1. Trusted, Quality Components
The INEOS Cologne facility is a deeply integrated industrial complex featuring fluid system applications that happen to be tailored to Swagelok's core skillset. With a strong emphasis on process analytical technology, it's vital that INEOS employs the highest quality products within their systems. Even the smallest amount of improper fluid can interfere with entire chemical product processes.
INEOS analytical team manager, Udo N., credits a portion of the Cologne facility's track record of safety to Swagelok's advanced components. "We only use Swagelok because we require high-quality fitting technology," Udo states.
It's important to note that not all industrial components are created equal. Interchanging and intermixing components made by different manufacturers can result in unpredictable performance, environmental releases, safety problems, and increased costs. INEOS's selection of Swagelok components across the plant's fluid systems ensures compatibility throughout operations.
2. Custom Plant Solutions
INEOS's analytical technical service team is responsible for all process analytics systems throughout the plant. In every facet, quality is paramount—from incoming materials to processes to final products. In process analytics, traditionally there are many fittings and couplings, and each of these bits and pieces must be tightly fitted.
Reducing fluid system complexity helps minimize potential complications. Swagelok custom solutions allow INEOS's systems to run efficiently every time. Working collaboratively with the INEOS analytical technical service team, Swagelok Duesseldorf engineers understand the needs of the facility and can quickly develop a configuration that best meets system requirements. The quality and effectiveness of Swagelok custom solutions are essential to INEOS.
3. Valuable Training and Education
Training for the INEOS analytical technical service team has been critical to the plant's continued success. Producing petrochemicals, the organization's reputation relies heavily on the safety of the surrounding community and the environment.
Private, on-site safety installation training for employees is an invaluable Swagelok service offering for customers. Most recently, INEOS participated alongside both Swagelok Duesseldorf and Swagelok field engineers in Process Analyzer Sampling System Plus (PASS+) Training. Employees at the Cologne plant learned sampling system design principals, process analyzer best practices and how to optimize their plant's own systems for increased efficiency. From new hires to experienced professionals, INEOS employees increase their plant's safety factor with training seminars from Swagelok.
4. Swagelok Experience and Accountability
Experience and accountability make a difference when selecting a business partner. The added value of working with a local Swagelok Sales and Service Center is the shared goal of operational excellence. Henk V., INEOS Analytical Technical Services manager, credits the engineers at Swagelok's Duesseldorf center with many application successes at the facility.
"The value of Swagelok coming here is that they have a tremendous history and knowledge of processes," states Henk. "They have a lot of experience in different applications and when they promise to do something, it's done. That's a very nice thing."
Interested in learning how working with Swagelok can ensure your plant's safety? Contact your local authorized Swagelok Sales and Service Center for more information.
Contact A Local Expert About Our Fluid System Safety Services
Related Articles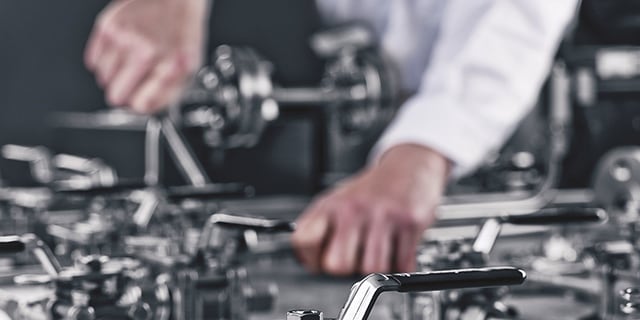 Like most plant managers and engineers, you have a lot of responsibilities—but not all the resources you need to run your plant safely and efficiently. Learn how to maximize throughput, reduce costs and avoid downtime while managing your fluid system.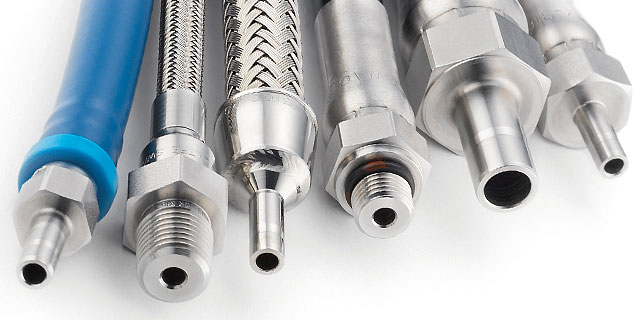 The cost of replacing an industrial fluid system component goes beyond the price of the part. Learn how to lower system costs while maximizing the life of your components with preventive maintenance tips from the professionals at Swagelok.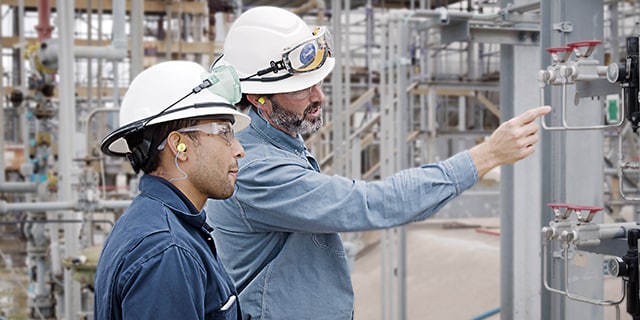 When designing industrial fluid systems, plant safety must always remain top of mind. Learn how your team of engineers and technicians can reduce safety risks and maintain system uptime with essential fluid system building and design tips.