How China's Guofu Builds Safe Hydrogen Refueling Stations and More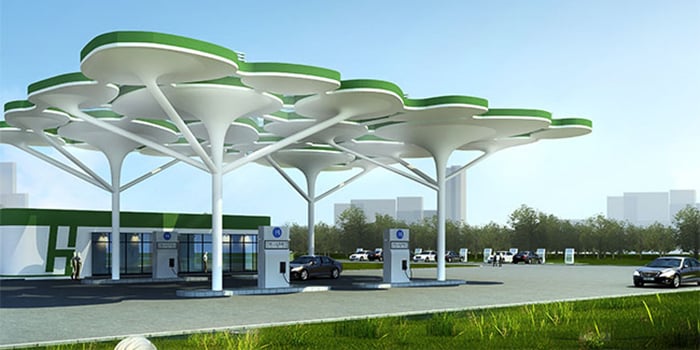 How China's Guofu Builds Safe Hydrogen Refueling Stations and More with Help From Swagelok

Hydrogen transportation is set to play an important role in China's carbon neutrality goals. The country's government has made it clear that such technology will be key in the strategic development direction for emerging and future industries.

To help the hydrogen industry reach its potential, the broader transportation industry is continuously innovating and progressing. The Jiangsu Guofu Hydrogen Technology Equipment Company (GUOFUHEE) is a part of that push—the company specializes in the design, manufacturing, and technical services and sales of hydrogen products, including hydrogen refueling station equipment, onboard hydrogen supply systems, liquid hydrogen storage and transportation equipment, liquid hydrogen tanks, and more.
Learn about hydrogen solutions
In their pursuit of developing safe and reliable hydrogen vehicles and refueling technology, they have worked closely with Swagelok Shanghai since 2016 for local sales service and technical expertise, backed by highly reliable fluid system components designed and manufactured by Swagelok Company. Here's a look at how this collaborative relationship has led to exceptional outcomes:
Meeting the Needs of Demanding Applications
Safety has become a major focus as the hydrogen transportation market matures, and onboard hydrogen supply systems are very demanding applications. Hydrogen is a small-molecule gas. It can easily escape through the tiniest of crevices and diffuse into the materials designed to contain them. In the transportation marketplace, hydrogen must also be stored at pressures in excess of 350/700 bar to achieve the necessary energy density on a vehicle. And at refueling stations, rapid thermal and pressure changes can also impact system integrity as hydrogen leaves storage tanks and decompresses. Fluid system connections in these vehicles must withstand high pressures while delivering leak-tight gas sealing and effective vibration resistance.

For the safety of fluid systems and the people who use them, the quality of the fluid system components and installation must be assured and regularly inspected and maintained. These imperatives are part of what led GUOFUHEE to Swagelok.
"We mainly purchase the Swagelok tube fittings, valves, and tubing as the key components in the hydrogen supply system and an integral part in the stability of our products," said Xu Chunhua, deputy chief engineer and general manager of the Hydrogen Supply System Division at GUOFUHEE. Chunhua adds that Swagelok fittings for hydrogen applications offer an ideal balance of performance properties required in their designs.

Thorough Testing for Reliable Performance
Swagelok has conducted more systematic and comprehensive testing beyond EC-79 certification to verify the safety, stability, quality, and durability of our tube fittings, ensuring safe and reliable operation throughout their life cycle.
The rotational flexure test, high-impact shock test, and fire test for the Swagelok tube fittings close the gaps in EC-79 certification testing, and they further enhance and expand upon existing EC-79 certification testing. With patented designs, EC-79 and EIHP certifications, and pressure ratings up to 1,551 bar, Swagelok® FK series fittings are designed for hydrogen applications. Made from 316 stainless steel with a minimum nickel content of 12%, the FK series is an optimal choice for current and future hydrogen vehicles and infrastructure.
Hydrogen dispensers also require precise pressure control to ensure an ideal rate of hydrogen refueling while maintaining tight control over the rate of pressure rise, eliminating high-pressure shock to the onboard hydrogen storage cylinder and preventing excessive temperature rise in the cylinder. Here, Swagelok® orifice fittings control the rate of pressure rise by restricting the flow of hydrogen with a minimum orifice size of 0.03 mm. Its pressure-reducing valve solution controls the rate of pressure rise based on the pressure rise model under the SAE J2601 hydrogen refueling protocol.
"The performance of sealing test under high-pressure hydrogen is better than that of other brands we've tested, and the process of test pressure has proved the significant saving of time in leak detection and repeated disassembly and assembly, further improving our productivity," said Kuang Kaifeng, deputy chief engineer and general manager of the H2 Refueling Station and Liquid Hydrogen Division at GUOFUHEE.
Comprehensive Support and Service
Beyond quality components, Swagelok Shanghai supports GUOFUHEE at different stages of solution development. Services include product selection support during the design phase, installation training and guidance, assistance in productivity improvement during production, and timely technical support and aftersales service.
"We've worked hard to understand GUOFUHEE's challenges and help them overcome them with the right mix of quality products and comprehensive services," said Carl Zheng, Swagelok Shanghai. He added that services like training are especially critical, as proper installation and maintenance can contribute to long-lasting and reliable product performance.
"

The performance of sealing test under high-pressure hydrogen is better than that of other brands we've tested, and the process of test pressure has proved the significant saving of time in leak detection and repeated disassembly and assembly, further improving our productivity.

"

Wu Kaijun, manager of the Purchasing Department at GUOFUHEE commenting on Swagelok Shanghai's professional service continues. "Rapid delivery meets our urgent installation needs."
With the right support, GUOFUHEE is ready to continue delivering on the evolving needs of the hydrogen transportation market in China.
"Swagelok Shanghai has witnessed the growth and development of both GUOFUHEE and the hydrogen energy industry in China," said Wang Kai, director and general manager of GUOFUHEE. "Listening to market demand, Swagelok is developing new products based on the evolving needs and new technology requirements of customers to support the development of hydrogen energy customers and contribute to the global carbon reduction targets and the future of a safe hydrogen energy society."

Interested in learning more about our solutions for emerging transportation technologies like hydrogen? Further explore Swagelok Reference Point to read how we have helped other clean energy organizations find success.
Related Articles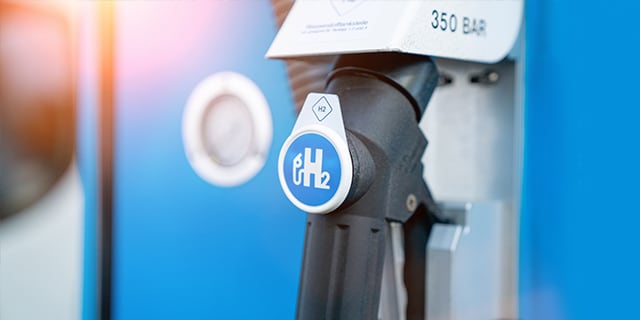 Learn why fittings designed specifically for hydrogen applications can help fuel cell vehicle OEMs and infrastructure developers achieve safer and more reliable fuel systems.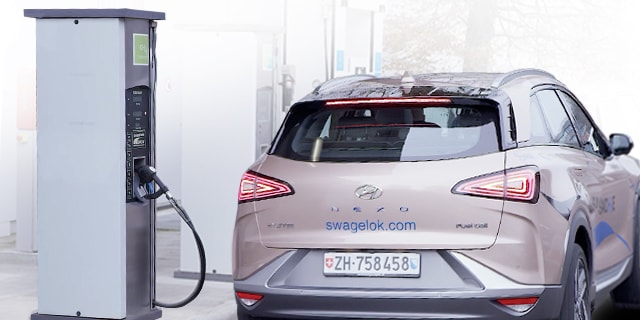 Find out how advanced fitting technology helps the Swiss government improve hydrogen fuel cell vehicles and promote clean mobility.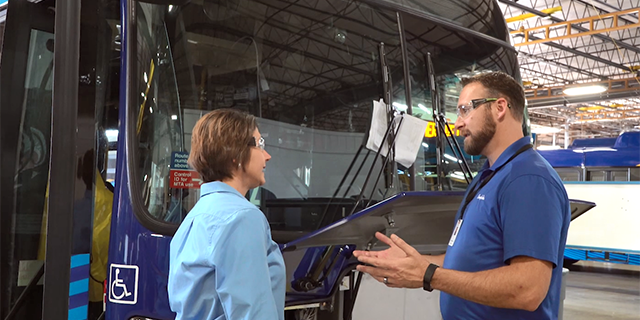 Swagelok and bus manufacturer New Flyer have worked together for years to develop reliable alternative fuel systems for forward thinking transit applications.