Improve Semiconductor Yield with Optimized Alloys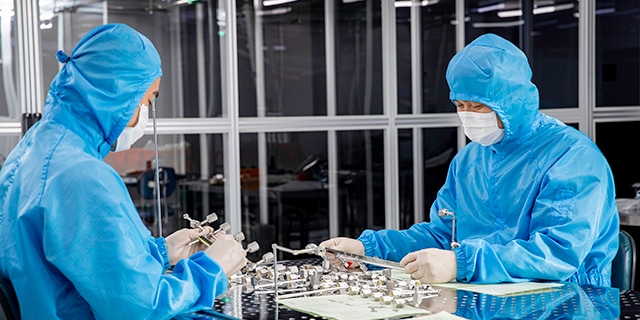 Improving Semiconductor Fabrication Yields with Optimized Materials
Masroor Malik, Semiconductor Market Manager, Swagelok, and Shelly Tang, Lead Principal Metallurgical Engineer, Swagelok
Rapid innovation is a necessity in the highly competitive semiconductor landscape. Much of the modern world depends on the development of increasingly powerful chips, utilizing smaller and smaller transistors to generate high levels of processing power. Moore's law, which states that the number of transistors in a given chip doubles every two years, has held true since the 1970s, and continues to impact transistor development today.
Fabricators must of course balance these demands for innovation with their own ability to maximize both production output and profitability. How to do it? A recent report from McKinsey & Company1 suggests that several common strategies—reducing labor costs, reducing materials consumption, and reducing global procurement spending—have proven effective in the short term, but have not borne out long-term profitability gains.
Instead, the report suggests, semiconductor fabricators can more effectively manage costs and sustain higher profitability by improving end-to-end yield. "Yield optimization has long been regarded as one of the most critical, yet difficult to attain goals—thus a competitive advantage in semiconductor operations," according to McKinsey.
Learn more about Swagelok solutions for the semiconductor industry
End-to-end yields can be improved in a variety of ways, but there is significant potential in one sometimes-overlooked area of the semiconductor fabrication process: critical fluid systems and components that transport reactant halogen gases from storage to the deposition chamber. As process conditions become more demanding, and as reactant gases become lighter and more aggressive, these systems must offer the highest level of performance—and much of that depends on the materials from which they are made.
In today's semiconductor chip production environment, lesser-grade stainless steels often do not provide the necessary levels of performance. Here is how fluid system components made from higher-quality materials can contribute to higher end-to-end yields, and what semiconductor fabricators should consider when specifying stainless steels.
Fluid systems' impact on yield potential.
Fluid and gas systems' impact on yields are chiefly affected by two key factors: contamination and corrosion.
First, as process transistors continue getting smaller, contamination resistance is an increasingly important performance attribute for ultrahigh purity production environments. Even minimal, microscopic foreign particles can cause a major issue. The right fluid system componentry can help limit contaminants from entering the chip manufacturing process, thereby contributing to higher volumes of viable chips during a production run.
Secondly, as semiconductor production processes increasingly utilize more aggressive process gases which may require increasingly high operating temperatures, corrosion potential increases. Any downtime resulting from the need to replace a corroded valve, fitting, or tube in these systems can halt production and dramatically reduce overall yield. Superior corrosion resistance can help fabricators avoid this type of downtime. Safety is also a major consideration here—a system component that is not performing properly can lead to a potentially dangerous leak.
Achieving higher performance through strategic materials selection.
A stainless steel formulation with an optimized balance of high-performance alloys and residual content is critical for semiconductor production environments.
For example, elevated levels of chromium, nickel, and molybdenum in stainless steel formulations increase both the material's strength and ability to withstand corrosion resulting from contact with aggressive system media. Certain residual content must remain in the formulation—for instance, a specific balance of sulfur is needed to ensure the optimal end-use component surface finishing and weldability. This is a challenging combination of performance attributes to balance, and it requires a manufacturer with high levels of experience and knowledge in metallurgy and materials science.
Enhance your materials science knowledge with Swagelok
In semiconductor fabrication, however, cleanliness and purity are of critical importance. Cleanliness can be enhanced by using high purity material with minimized impurities in stainless steel through processes like argon oxygen decarburization (AOD), vacuum induction melting (VIM), and vacuum arc re-melting (VAR). Strict quality control and testing methods should also be deployed by the manufacturer—measures like ultrasonic testing, Eddy current testing, and other methods can detect even the smallest internal or external imperfections that can compromise purity. Post-machining processing, such as electropolishing and passivation for certain materials, can further improve component cleanliness.
What to look for from your fluid system component supplier.
In order to reduce contamination, improve corrosion resistance, and contribute to higher end-to-end production yields, semiconductor fabricators should seek out proven fluid system component suppliers who understand the unique needs of their critical applications and offer solutions with optimized functionality and material construction.
An ideal supplier should be able to…
Thoroughly understand material science and semiconductor manufacturing challenges
Procure the highest quality stainless steel from proven suppliers
Maintain tightly specified material chemistry and processing standards
Rigorously and thoroughly test all stainless steel materials
Maintain strict control over materials throughout the manufacturing process
Track all stainless steel materials from raw materials through shipping for 100% traceability
Seeking out a supplier demonstrating each of these attributes is worth the effort for semiconductor manufacturers who want to achieve peak output in this highly competitive space. Finding a supplier that offers high-performing products that minimize contamination and corrosion through proper material choices and product design has significant ROI potential.
Interested in learning more about how optimized fluid systems can help you achieve long-term profitability gains? Swagelok has decades of experience providing high-performance componentry to the semiconductor industry. Contact our team and find out how you can benefit today.
Contact your local Swagelok Sales and Service Center
1 "Taking the next leap forward in semiconductor yield improvement," McKinsey & Company, May 2, 2018.
Masroor Malik is Semiconductor Market Manager for The Swagelok Company. In his twenty-two years with the company, he has significant technical experience helping customers throughout the semiconductor market. He holds degrees from the University of Nebraska-Lincoln, and the Weatherhead School of Management at Case Western Reserve University.
Shelly Tang is Lead Principal Metallurgical Engineer for The Swagelok Company. In her nearly 20 years in this role, Shelly has significant experience in materials science in a variety of critical fluid system applications. She holds a Ph.D. degree in Materials Science and Engineering from Penn State University.
Related Articles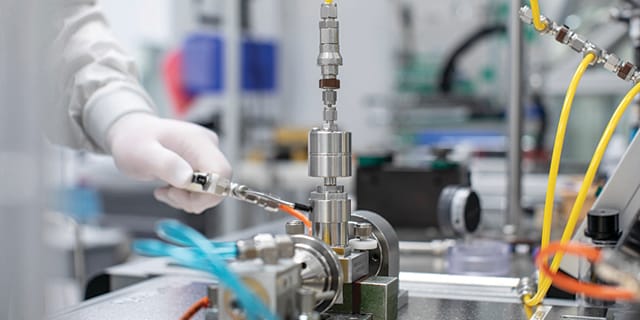 Find out how the latest innovation in atomic layer deposition (ALD) valve technology is changing the game for high-tech semiconductor manufacturers.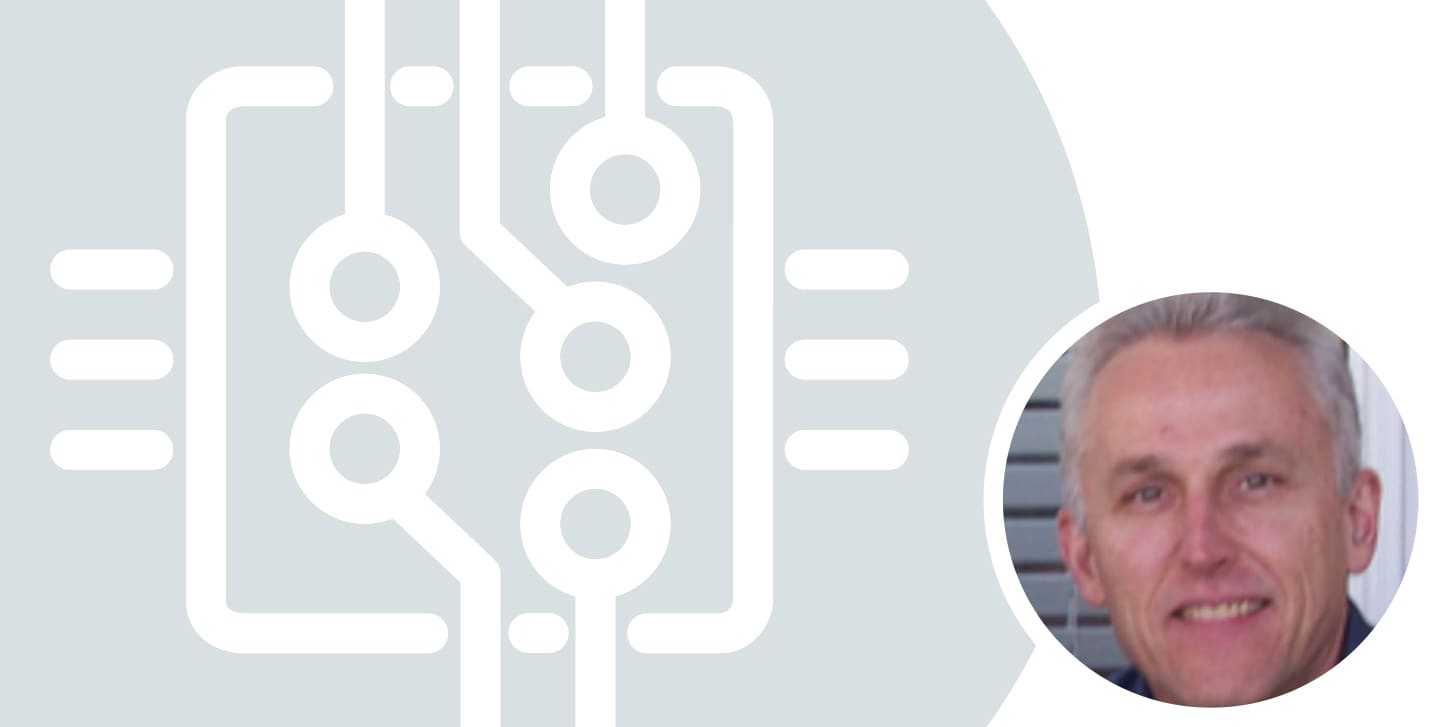 Find out how collaboration between semiconductor tool OEMs, microchip manufacturers, and fluid system solutions providers has enabled the semiconductor market to keep up with the demands of Moore's Law for decades, and where we go from here.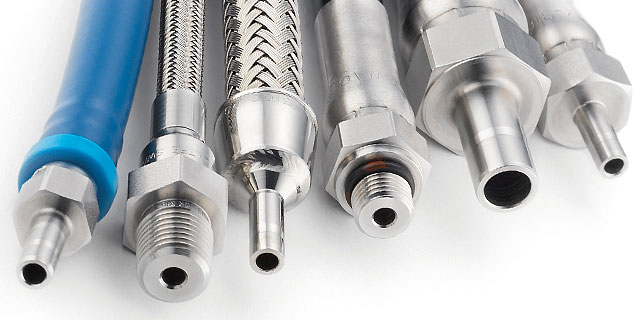 The cost of replacing an industrial fluid system component goes beyond the price of the part. Learn how to lower system costs while maximizing the life of your components with preventive maintenance tips from the professionals at Swagelok.