Why a Hydrogen Compressors Manufacturer Depends on High-Quality Fittings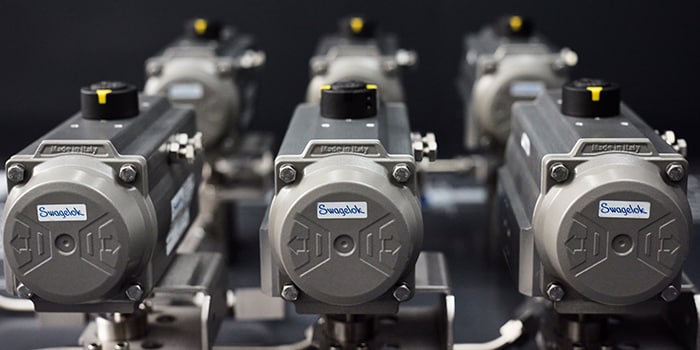 Q&A: PDC Machines Discusses How It Delivers Mission-Critical Hydrogen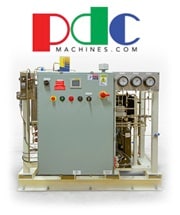 The market for hydrogen mobility continues to grow, and that means original equipment manufacturers (OEMs) must continue innovating to meet escalating customer demands. To compete effectively in this market, dependable quality, reliability, and leak-tight performance in fluid system applications are critical.
Just ask a company like PDC Machines, a manufacturer of specialty diaphragm gas compressors used in a variety of industries, including in alternative energy. PDC's solutions are used for on-vehicle hydrogen applications, hydrogen fueling stations, and more. Quality and reliability are essential in these often mission-critical applications, and it is why the company has worked closely with Swagelok for high-quality componentry and services for more than 30 years.
To learn more about how this collaborative relationship has taken shape over the years, we sat down with PDC Machines Chief Executive Officer Kareem Afzal to discuss.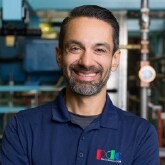 Swagelok Reference Point (SRP): PDC Machines has been capitalizing on the potential of emerging industries throughout its history. Tell us about your involvement in the hydrogen mobility space.
Kareem: Our biggest growing business right now is the hydrogen fuel economy. So, where people are transitioning from internal combustion engine vehicles to electrified vehicles, with hydrogen being an energy carrier, our compressors are fueling cars, buses, trucks, forklifts, drones, and trains. Anything that has to do with mobility, our compressors have something to do with it in the regions we serve. We see the heavy-duty market as the next frontier of the hydrogen economy.

SRP:What are your customers looking for in hydrogen compressors? What is most important to them?
Kareem: Quality is number one—quality means uptime for our customers. Some of our customers are in important situations, whether it's in the transportation industry, the logistics industry, or the medical gas industry. Those customers depend on our machines to support their operations for whatever the application is.
Our ability to supply a world-class product, whether it's domestically or internationally, is of the utmost importance for PDC, our brand image, and for our customers.

SRP: What is at stake for your customers if quality lapses?
Kareem: The consequences of poor quality can be different things. An extreme example in one of the industries where we operate might be a compressor failure in a medical application, which is critical. It's why we don't settle for anything less than the highest-quality components.



"Hydrogen refueling infrastructure must be just as easy and convenient as going to a gas station. Our hydrogen compressors help make that possible."
In the hydrogen mobility market, quality means uptime, and uptime means a positive customer experience for people who are making the energy transition change. To make that leap from an internal combustion engine, it must be easy for the consumer—a seamless transition. Hydrogen refueling infrastructure must be just as easy and convenient as going to a gas station. Our hydrogen compressors help make that possible.

SRP: Tell us about your relationship with Swagelok. When did you begin working with our teams?
Kareem: Our relationship with Swagelok goes back to our founding. Swagelok is the only brand of tube fittings we use throughout our fluid systems. And it's always been more than a simple vendor relationship. We view Swagelok as a partner for nearly everything, including our tube fittings, valves, and analytical instrumentation.
Learn more about our solutions for hydrogen mobility


SRP: How has Swagelok helped you succeed in the growing hydrogen marketplace?
Kareem: To capitalize on the growing demand, we've needed to scale quickly. Swagelok's ability to supply product promptly and cost-effectively is something Swagelok Penn (an authorized Swagelok sales and service center) has always been supportive of us on.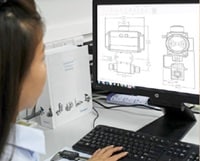 Swagelok's design knowledge has helped us too. In new product development, Swagelok worked together with us to come up with the most efficient designs that reduce potential failure points. As hydrogen begins to go mainstream, there is pressure on companies like us to help reduce the cost-per-kilogram delivered to the customer. Every little thing we can do to reduce that cost is important and will help promote more widespread adoption of hydrogen transportation technology.



SRP:What does the future have in store for hydrogen transportation? Where do you see this industry in five years?
Kareem: We're really seeing uptake on the technology rise somewhat evenly around the globe. In the United States, certainly California is a very important area, as it has invested heavily into zero emission vehicles and the hydrogen infrastructure industry specifically.
We really expect to see the heavy-duty market in the U.S. rising. Trucks, delivery vehicles, we see these vehicles as the next frontier of the hydrogen economy—and it could transform the entire transportation marketplace. It'll create a pull for passenger cars as well because you're going to have heavy utilization of the hydrogen that is produced. It's an exciting time to be a part of the industry.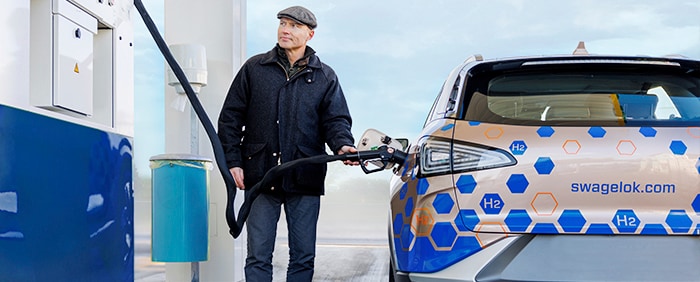 Interested in learning more about reliable solutions for the frontier of hydrogen mobility? Our transportation specialists are experienced in helping technological pioneers like PDC Machines deliver high-quality, reliable hydrogen compressors and much more. Contact an authorized sales and service center to find out how we can assist with your next project.
Related Articles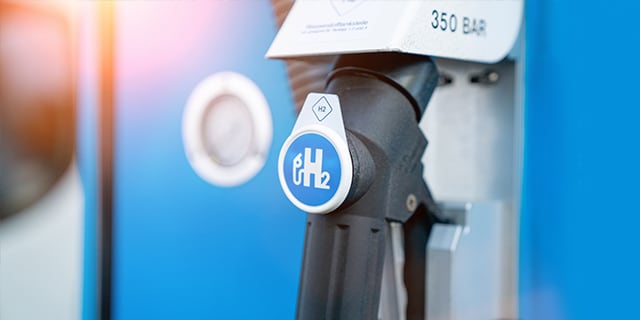 Learn why fittings designed specifically for hydrogen applications can help fuel cell vehicle OEMs and infrastructure developers achieve safer and more reliable fuel systems.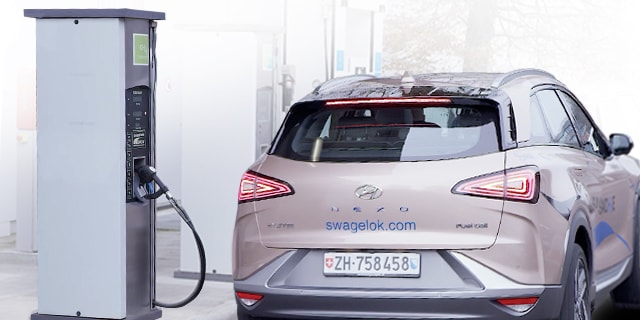 Find out how advanced fitting technology helps the Swiss government improve hydrogen fuel cell vehicles and promote clean mobility.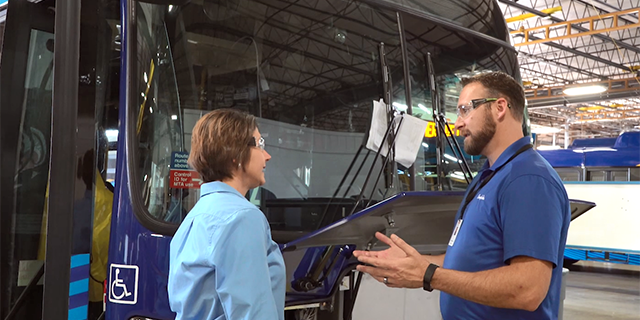 Swagelok and bus manufacturer New Flyer have worked together for years to develop reliable alternative fuel systems for forward thinking transit applications.