Identifying Cost Savings in Utility Gas Systems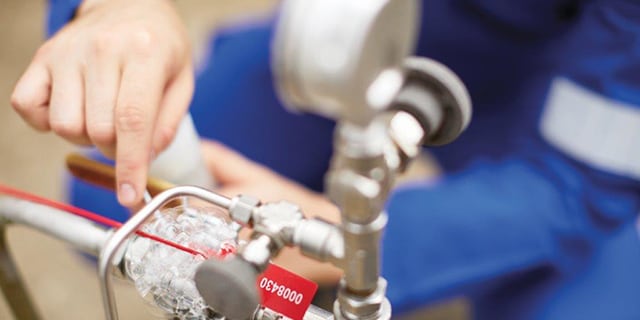 Petrochemical Producer Finds Significant Cost Savings in Utility Gas Systems
Mark Tipton, Field Services Champion, Swagelok Texas Mid-Coast
After the completion of a major acquisition, one of the world's largest petrochemical producers sought to identify opportunities to reduce production costs at a major Texas facility. With rising utility costs, one of the areas identified for review was the amount of utility gas being consumed in each of its units.
Most of the compressed plant air and all the nitrogen are purchased from an adjacent plant using "pay meters" under an agreement that is based on a minimum/maximum quantity model. If the usage exceeded the max level, a higher rate would be charged. This was unfortunately a regular occurrence.
With mounting utility costs, the company engaged Swagelok Texas Mid-Coast to evaluate its utility gas systems that have largely been left unchecked for decades. The Swagelok team would audit the utility gas systems of six units and then provide detailed reports and analyses that would enable the petrochemical producer to see leak locations, severity of leaks, and potential payback for making corrections.
From there, the company could prioritize and plan fixes that could result in up to $2 million in potential annual estimated cost savings from often-overlooked leaks in utility gas systems.
Learn more about Swagelok services
The Stakes
Aging Utility Gas Systems
Some of the company's utility gas systems were built in the 1960s. Prior to working with Swagelok, there was no formal preventive maintenance protocol in place to examine utility piping, as the company focused its energy on processing. After years without much maintenance, the piping, regulators, and filters did not operate properly, resulting in leaks in air, nitrogen, hydrogen, and freon systems that can lead to gas loss and higher utility costs. Poor utility system performance led the company to compensate with costly permanent compressor rentals that added up to thousands of dollars per month. Additionally, the company was experiencing losses stemming from poor bottled gas protocols in the unit labs.
High Utility Gas Consumption
In petrochemical plants, because utility gases are not often deemed immediately hazardous to staff, leaks are commonly overlooked until they become big issues. Many companies do not realize what it is costing them, or what could be saved by making smart repairs. During its evaluations, Swagelok found that approximately 30% of the company's gas consumption was the unnecessary result of leaking systems.
Environmental and Safety Concerns
The company's globally-enforced corporate responsibility statement calls out its commitment to excellence in protecting the environment, health, and safety of its employees and those who live and work around their facilities. Leaks in its air, nitrogen, hydrogen, and freon systems cannot only impact the bottom line, but they can also have an adverse effect on the environment and cause safety concerns. Freon leaks, in particular, were the subject of an EPA investigation and could have led to a major fine without a fix—a significant blow in terms of both cost and reputation.
The Solutions
Unit Evaluations
With the use of an ultrasonic leak detector and proprietary app, Swagelok's field engineering team began a series of unit evaluations to identify and document leaks. Approximately one week is spent in the field per unit per utility gas system and the raw data is collected in the app to be analyzed.
Learn more about Swagelok's solutions for the chemical industRY
Actionable Reports
Upon completion of the evaluations, Swagelok engineers produced a report that included: 1) a summary view and a detailed view that shows the exact location and tag number of the leak; 2) size and urgency of the leaks; 3) a repair analysis which showed the ROI that could be achieved through fixes. These customized reports are organized in such a way that makes the most sense for the customer and is immediately actionable.
Prioritization of Leaks
By utilizing the report from Swagelok, the customer was able to address priority leaks first, including those with safety or environmental concerns. Rather than taking an all-or-nothing approach, Swagelok recommends prioritizing fixes based on safety concerns, ROI, and feasibility without shutting down operations.
The Results
Cost Savings Identified
With only a fourth of the customer's units evaluated, Swagelok has already found a combined savings opportunity of close to $500,000 annually. As repairs were completed, the customer also noticed an ancillary benefit in that they could reduce the size of their permanent compressor rentals or potentially remove them all together. This would result in a significant cost savings.
Improved Safety and Compliance
Swagelok engineers identified and reported safety concerns as they completed the evaluation, identifying several issues that would need to be addressed more urgently. On one occasion, the company had several contractors looking for a leak that could have been a potential compliance issue and could result in a fine. After days of searching, they called in the Swagelok team and the leak was located almost immediately, potentially avoiding a costly compliance issue.
Sound Recommendations with Payback Potential
One of the things the company appreciated the most was that the data was unbiased, fair, and showed payback potential in less than 12 months. With approximately 60% of leaks originating around automated or mechanical valves, most of the issues could be resolved by incrementally replacing threaded connections, tube fittings, hoses, regulators, filters, valves, and other utility system components.

It is estimated that the additional evaluations could result in more savings that could amount to $2 million annually.
Relationships Built on Trust
Throughout the process, our Swagelok team and the company built a strong relationship that would result in the continuation of evaluations on remaining units on-site. It is estimated that the additional evaluations could result in more savings that could amount to $2 million annually. And since Swagelok Texas Mid-Coast is local, our fluid system specialists can be there quickly at virtually any time and ongoing follow-ups and rechecks can happen easily.
Company executives and production leaders who are responsible for finding cost savings within plant operations have been impressed by Swagelok fluid system specialists' ability to find issues with real payback potential for the company. They have learned and are applying best practices in their once-overlooked utility gas systems and reaping the rewards.
Related Articles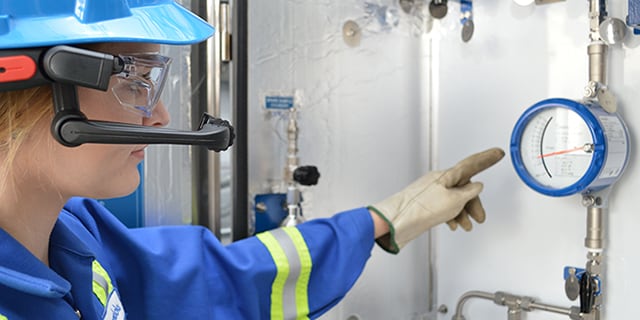 Follow these best practices to enhance the safety of your industrial fluid system.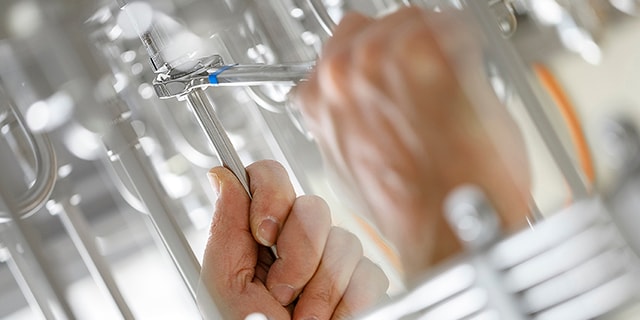 The smallest leak can present a serious issue when maintaining your plant's safety and profitability. Understand how and why leaks occur, how to locate and test for them, and ultimately how to develop a strategy to address and reduce leaks plant-wide.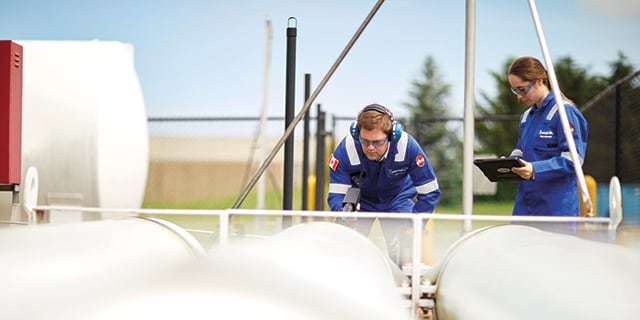 Swagelok Field Engineering Services can help fluid and sampling system operators solve issues from leaks to sampling inaccuracy and everything in between. Here's everything you need to know about Swagelok Field Engineering.