Inventory and Innovation at a Carbon Capture Company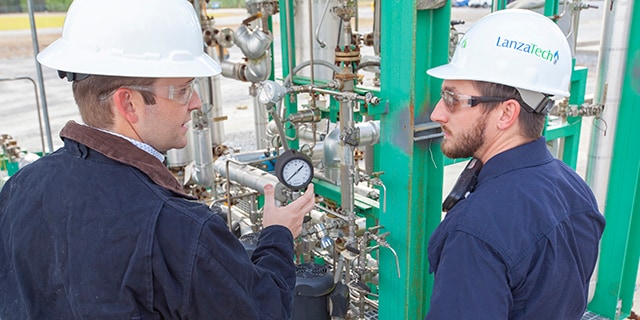 Consignment Inventory Helps Carbon Capture Tech Company Save Thousands Annually
Failure is not an option for carbon capture company LanzaTech's Georgia-based facility, Freedom Pines—especially when doing the important work of helping its customers convert carbon emissions into usable fuels and chemicals.
Request more information about Swagelok services
"Our process can help customers reduce their greenhouse gas emissions by converting waste and pollution streams into marketable products," said Curt Studebaker, site engineer, LanzaTech. "In these plants, the feedstock that is going into the LanzaTech process is otherwise being flared or used in other streams, and that gas ultimately is being burnt and turned into carbon dioxide." With LanzaTech's help, customers can convert those streams into useful and valuable products.
How LanzaTech Delivers Continuous Innovation
In this video, watch how LanzaTech works with Swagelok to efficiently and cost-effectively source a range of high-quality products to better serve its customers.
LanzaTech's technology must be built with the highest-quality fluid system components, including ball valves, tube and tube fittings, hoses, regulators, and a variety of custom assemblies. To source these materials efficiently and to support continued, rapid innovation, LanzaTech works closely with Swagelok South Georgia | Jacksonville | South Carolina.
Here is a look at how LanzaTech has achieved some major benefits for itself and its customers
The Right Component is Always Available
"At our Freedom Pines facility, we do a lot of scaling up of work done in our research labs," said Studebaker. "So, they will come up with something that looks promising and will bring it to Freedom Pines to run a larger unit to demonstrate the technology."
"In the first year that we did consignment inventory, we realized over $15,000 in shipping savings alone."
Quick scaling requires ready availability of the right components—a necessity for which LanzaTech often found themselves paying a premium. Expedited shipping and overnighting charges piled up.
LanzaTech found a solution with a consignment inventory program, which allows LanzaTech to stock a full range of critical components on-site, available for when any need arises. This additionally helps LanzaTech stay quick to respond to changing customer needs.
"In the first year that we did consignment with LanzaTech, they realized over $15 000 savings just in shipping alone, not even including what plant downtime would be or any kind of unplanned outages." Daiten McCraw, Account Manager, South East Georgia, Swagelok Georgia | Jacksonville | South Carolina.
In addition to direct savings from shipping costs, consignment inventory helped eliminate other associated tasks with conventional inventory management. "We do one PO a month for consignment, so that eliminated those four to five POs a week we were doing," said Jeremy Lanford, inventory material analyst, LanzaTech. "The manpower of managing multiple POs costs money, the shipping costs money, and waiting on inventory costs money. The consignment inventory program eliminated all of those costs."
Close Collaboration Delivers Reliable Results
As a company that prioritizes R&D and new product development, LanzaTech's needs can change daily. A collaborative relationship with their local account manager has helped the company stay innovative and keep pace with the shifting needs of its customers.
"What we found works really well is Daiten's weekly visits to our site," said Studebaker. "During that time, he's checking on inventory, he's checking in with the engineers, he checks in with our maintenance staff. We discuss what's working, what's not working, what kind of needs we may see in the future, making sure that we've got the right tools and instruments on hand to get the job done."
"We discuss what's working, what's not working, and making sure that we've got the right tools and instruments on hand to get the job done."
"Being an R&D facility, those needs change," he continued. "We may be telling him something one week, and then it's a different story the next week. Swagelok has always been very flexible and ready to meet our needs."
Staying nimble, proactive, and highly responsive to customer needs are priorities for any forward-thinking company. Interested in learning more about how you can benefit from consignment inventory or a range of other Swagelok services? Get in touch today.
Related Articles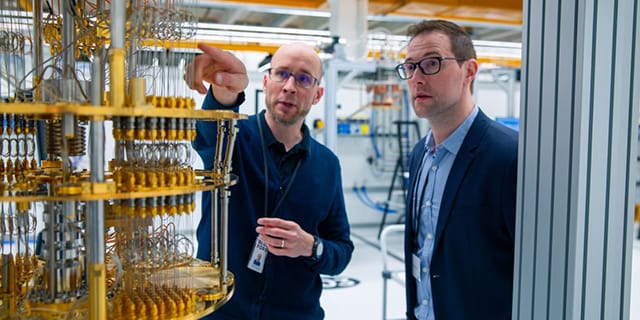 Learn why Finnish dilution refrigerator manufacturer Bluefors trusts Swagelok for fluid system components and solutions that help enable quantum computing, experimental physics and more.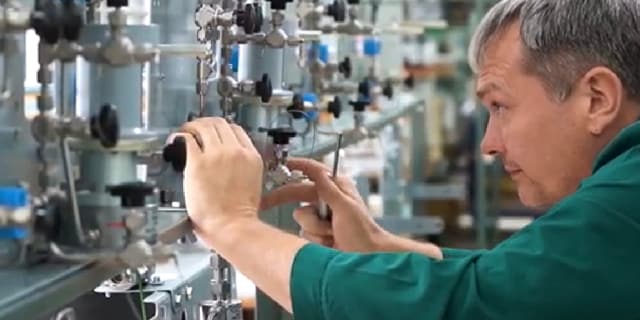 Learn how Swagelok has helped SPA Vympel, one of the world's most innovative oil and gas analytic instrumentation manufacturers, achieve reliability and success.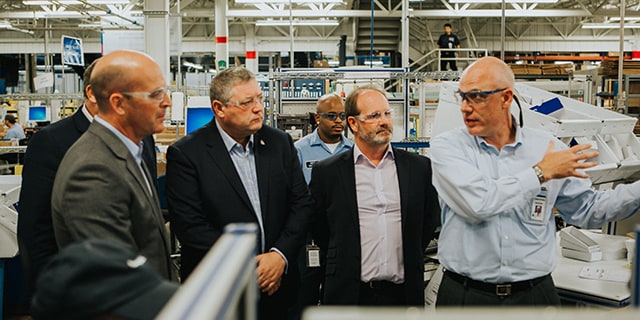 Lightfoot Defence, a leader in military refrigeration technology, worked with Swagelok to develop innovative solutions for the Eurofighter unified jet. Learn how Swagelok fluid system components were used to create high-tech refrigerant equipment for Lightfoot.