Medium-Pressure Ball Valves for Hydraulic Power Units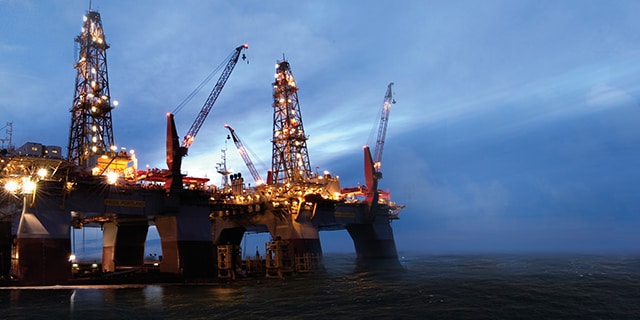 For-Purpose Design: Ocean Edge Services Employs Decades of Field Experience to Develop HPUs for Offshore Applications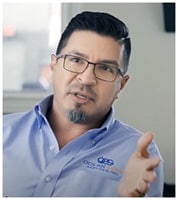 It all started with a vision. Santiago "Chili" Gomez spent decades working on large subsea offshore oil and gas drilling projects, learning the nuances of the complex processes. When his company needed another hydraulic power unit (HPU), he accepted the challenge to build one. However, he was determined to not make the same mistakes he had encountered over the years. He was going to apply all his firsthand experience and knowledge from the field to correct the flaws he had seen and create something better.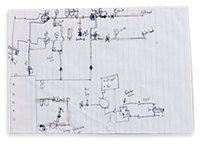 His first call was to longtime colleague Jeremy Rogers. When Rogers saw the rough sketch of what Gomez was planning, he was immediately on board with the idea of a "for-purpose" design that would solve some of the issues they both had seen working on offshore platforms. Together, they formed Ocean Edge Services (OES), which has grown significantly with one purpose in mind: to design ruggedly built equipment for the people who do the work.
That's why they engaged with Swagelok to supply important components that would help to improve safety, reliability, and reduce assembly time of their hydraulic power units.
Withstanding the Pressure
OES specializes in hydraulic power units that enable remote control of offshore oil and gas platform production—an application that requires extreme pressure between 20 000 to 60 000 psi to force the hydraulic actuation of equipment from the topside of oil and gas platforms to the sea floor. From the pumps creating the pressure to the connections holding the pressure, all the components need to work flawlessly to ensure the safety of operators and protection of the environment.
With safety a primary concern, Gomez and Rogers focused on the elimination of vibration, which can cause connections to wear, slip, or blow out, potentially resulting in unplanned maintenance, accidents, and even casualties. One point of interest for OES was the medium-pressure ball valve in the hydraulic power unit, and they needed to make a choice between cone and thread or compression end connections while still maintaining the level of pressure needed for the application.
Cone and thread end connections have been the standard choice for offshore applications for years but require the addition of a vibration gland to minimize vibration, installed by a knowledgeable and experienced technician, to deliver acceptable performance. Cone and thread end connections are also prone to loosen over time because of vibration, requiring manual tightening in the field to achieve a leak-tight connection.
OES saw an opportunity to improve on the design by investing in Swagelok® FKB medium-pressure ball valves with FK tube fitting end connections as an alternative. With these medium-pressure end connections, they could potentially build a safer, more reliable HPU that would require less assembly time and maintenance.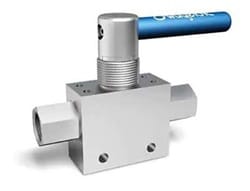 FKB series valves are available with female NPT end connections and gaugeable Swagelok® medium-pressure tube fitting end connections that reduce valve installation time and cost while providing robust tube grip and vibration resistance.
However, before they could commit, the OES team put the FKB ball valves with FK series end connections through rigorous testing.
"The action in the valve was so smooth with a 100% differential," Gomez said. "That means one side of the valve sees all the force and the other sees zero. When the fluid comes through, it is screaming across the seal. And it held. It held with 22 000 psi, and it was rated for 15 000. We were trying to destroy it."
In terms of vibration, the OES team was highly satisfied with the performance of the FKB series valve. According to Gomez, "You're not going to have vibration with the FK. It actually acts as an antivibration unit. On the pressures we reach, I'm going to go FK all day long."
Improving Productivity and Reducing Costs
Assemblers can complete installations with FK tube fitting end connections approximately five times faster than those with cone and thread end connections, eliminating rework needs after asset delivery and significantly reducing the overall cost of maintenance. Further, they follow a simpler installation process with less opportunity for errors by technicians, leading to more consistent, reliable performance over the lifetime of the component.
According to Gomez, the time and cost savings have been significant in the assembly of their HPUs. "Prep time is 98% faster with the FK series over cone and thread," he said.
Gaining a Competitive Advantage
The relationship between OES and Swagelok has continued to grow over the years. It is a relationship built on trust and collaboration. But it all started with a product that would help the OES team achieve the performance and "for-purpose" design they set out to create. Today, OES incorporates a range of Swagelok products in its HPUs, including FKB series ball valves, FK series fittings; IPT series needle and check valves; IPT series fittings; medium- and high-pressure tubing; and cone and threading tools.
"I trust Swagelok because we both strive to produce the safest and most reliable products for our customers. You make it clear to me every day that you're invested in my success," Gomez said. "That's unique in today's world, and for OES, it's a competitive advantage."
Related Articles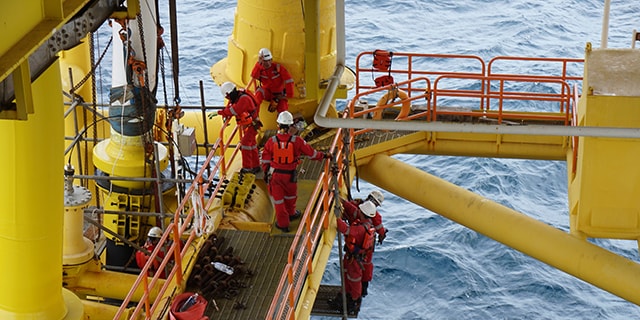 As depths get deeper and pressures grow higher, deepwater oil wells demand the ultimate in fluid system performance. Learn why a major oil well operator has trusted Swagelok for high-quality, customized solutions since 2013.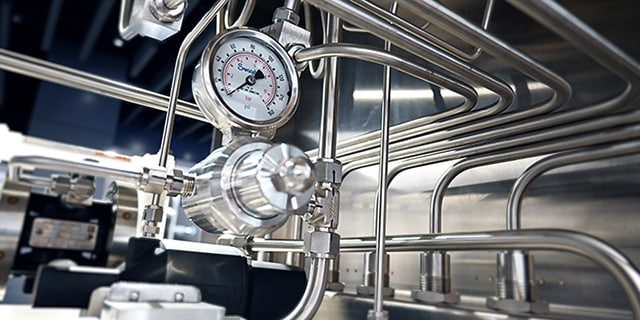 For medium-pressure applications in oil and gas topside assets, the speed and performance benefits of compression fittings can make all the difference.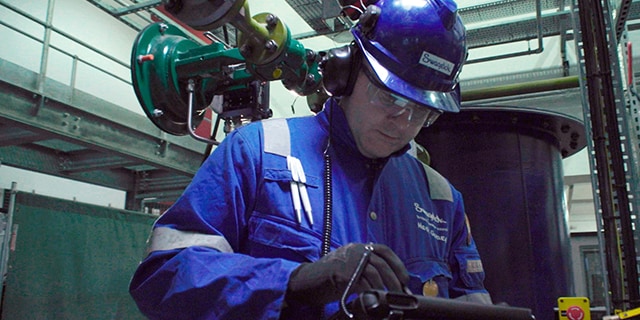 Evaluation and advisory services for your offshore platform can reveal hidden leaks or other potential safety and performance issues.