Analytical Instrumentation for Chemical Manufacturing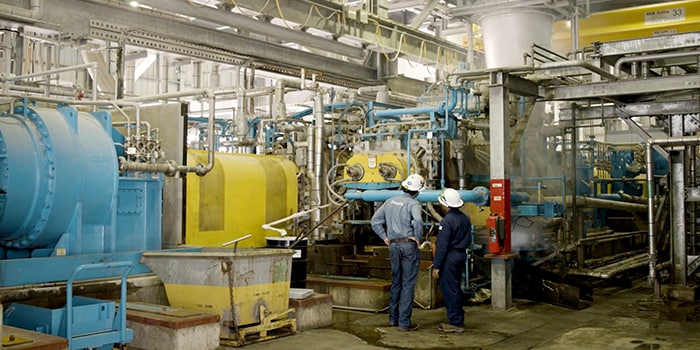 How INEOS Achieves Analytical Instrumentation Precision
Advanced specialty polymers are increasingly important to our modern world. Just ask anyone from INEOS, a global petrochemicals manufacturer that produces solutions for markets including fuels and lubricants, food packaging, construction, textiles and many more.

The stakes are high for INEOS, and their ability to meet their goals depends on manufacturing high-quality products consistently, accurately, reliably, and safely. At the company's manufacturing facility in La Porte, Texas, INEOS deploys advanced analytical instrumentation systems to ensure their products meet the precise standards required in developing polymer solutions. To make sure those systems work as intended, INEOS has worked closely with the team at Swagelok Southeast Texas for several years.
"As an analyzer specialist, I have four cornerstones that I depend on," said Claude Stephens, analyzer specialist, INEOS. "Those cornerstones are procedures, standards, manpower, and hardware. Swagelok is at the very heart of the hardware. They are absolutely critical in each and every analytical instrumentation system that we have."
Speak with our analytical instrumentation specialists
Reliable Products
INEOS teams deal with a wide range of process chemicals, and is committed to safety and environmental responsibility. INEOS engineers have gone to great lengths to ensure their analytical instrumentation and sampling systems are constructed with high-quality componentry.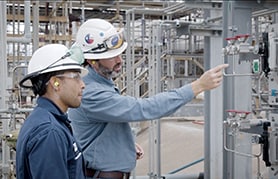 "The reliability of Swagelok allows us to trust the process that is flowing through these tubes that we have," said Kevin Herndon, research and development manager, INEOS. "We have chemicals that obviously we don't want escaping into the atmosphere, and we also have a wide range of different valves in our systems. We have a lot of large valves, anywhere from 1/4-in. to 1/8-in. all the way up to 2½-in. industrial ball valves. And Swagelok can help us meet our needs across the gamut."
Accurate Analysis
INEOS instrumentation and electrical (I&E) technicians rely on analytical instrumentation systems to indicate whether their product is meeting specifications. If analyzer results are not accurately reflecting the sample's characteristics, however, end product quality can be compromised. To mitigate these concerns, INEOS has worked closely with field engineers from the Swagelok network to ensure sound sampling system design that can produce accurate samples and reliable results.

If analyzer results are not accurately reflecting the sample's characteristics, however, it can have major consequences for the quality of the end product.
"What I enjoy most about the relationship between Swagelok and INEOS is the collaborative environment we've created together," said Trey Sinkfield, field engineering manager, Swagelok Southeast Texas. "There is a free flow of information that allows us to look at the challenges and really figure out what's the best solution, no matter if it's something we haven't done before.
"The way we work with INEOS is really doing a deep dive into what kinds of parts actually are going to work the best," Sinkfield continued. "We're not just selecting a replacement for what's there. We walk the system all the way from the tap to the analyzer. And we can see what parts of the system are actually causing issues that they're having or need to be adjusted so that they can make changes to the overall purpose of the system."
The results? Analyzer accuracy that INEOS teams can depend on to make the right decisions to ensure product quality for their customers.
Trained Teams
When high-quality componentry is used, reliable instrumentation systems must be built and installed according to the designed specification to ensure function is as intended. For that purpose, INEOS has relied on the Swagelok network to provide its technicians and contractors with training opportunities to ensure they are equipped with important fluid system-related skillsets.

Armed with proper training, our personnel know how to perform ongoing maintenance that has helped us achieve less frequent failures in our systems.
"We have worked with Swagelok to implement training programs for our contractors and maintenance team to ensure we have high-quality workmanship when we do installations," said Saleem Ackbar, Mechanical Reliability Engineer. "It's important that we can do it right the first time. Armed with proper training, our personnel are aware of how to install tubing and how to perform ongoing maintenance that has helped us achieve less frequent failures in our systems."
Interested in learning more about how quality components and training opportunities can help you enhance your industrial sampling and analysis? An instrumentation system specialists can provide valuable insight for any analysis or sampling system need. Contact your local Swagelok sales and service center to start a conversation.
Related Articles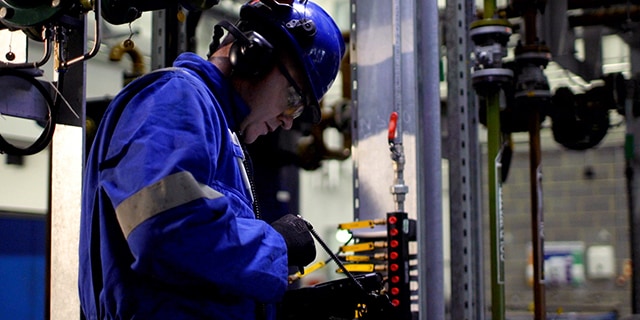 Worldwide, industrial facilities are feeling the pressure to increase profits despite the widening manufacturing skills gap. Swagelok field engineers can help remedy your fluid system challenges with training and expert evaluation services.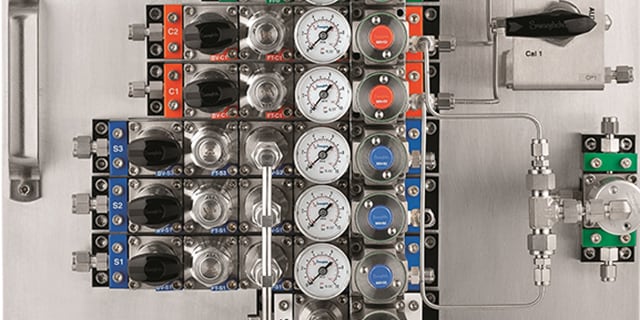 Maintaining a representative sample within an analytical instrumentation system can be difficult. Learn how to identify major issues and avoid complications associated with a compromised representative sample from the experts at Swagelok.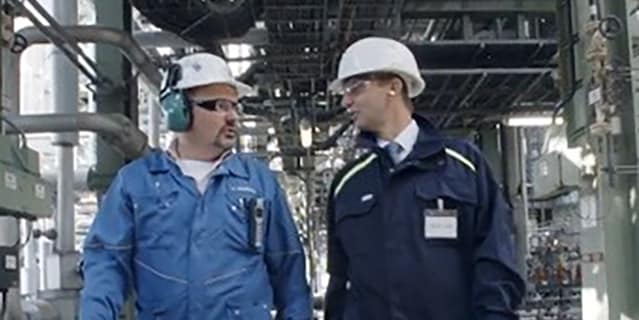 Swagelok's contribution to the safe operation of INEOS's petrochemical facility in Cologne, Germany maps back to the close collaboration between the two companies. Learn how Swagelok's trusted reliability helps INEOS ensure petrochemical safety.