How Shenyang Blower Works Group Improved Safety and Reliability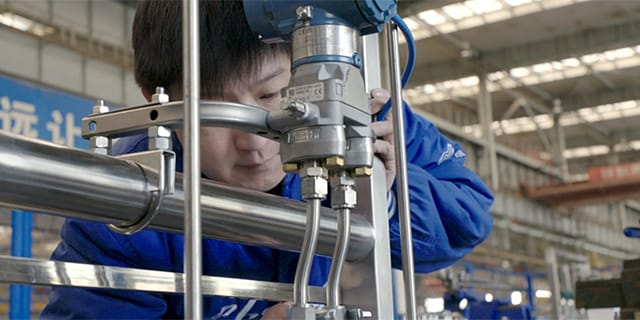 How Shenyang Blower Works Group Improved Safety and Reliability
Blowers, compressors, pumps, and ventilators manufactured by Shenyang Blower Works Group Corporation (SBW Group) play an important role in the safety and reliable operations of some of the world's most demanding applications, including mining, chemical production, power generation, refineries, and more.
The China-based company supplies these critical components to organizations in more than 40 countries, putting the safety, production efficiency, and product quality first for its 7000-plus employees and customers.
Request more information about Swagelok's training and services
According to Zhengri Yu, general manager of Automatic Control System Engineering Co., a division of the SBW Group, "The most important things we care about are quality and safety from an on-site service perspective." Yan Xia, department manager of manufacturing adds, "If our products stop working for one day, our customers stand to lose a lot of money, so reliability and consistency are extremely important."
Since 2011, the SBW Group has turned to Swagelok Shanghai to help deliver on their safety, efficiency, and product dependability goals. Solutions have included instrumentation manifolds, instrumentation valves, tube fittings, tube bending tools, Swagelok® Custom Solutions, and more. Here is a look at how this successful relationship has taken shape: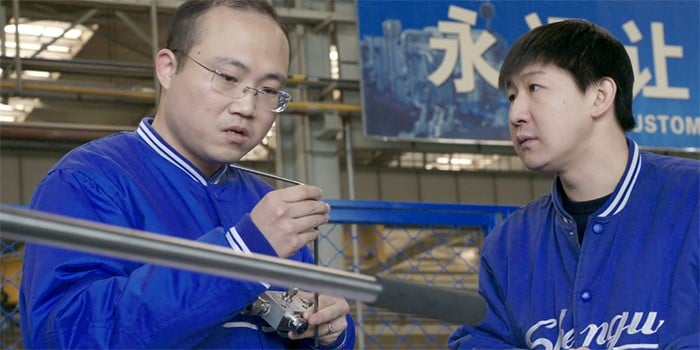 The Stakes
Meeting Quality Standards
Prior to working with Swagelok, the SBW Group used a locally sourced check valve for its compressor units that did not meet quality standards, resulting in increased maintenance costs for customers. That is when they engaged Swagelok Shanghai in 2011 for a solution that would become the standard moving forward. They were also looking for innovations that would help them improve market competitiveness.
A Need for Reliability
SBW Group's customers rely on their compressors to operate reliably, even in harsh industrial environments. Unplanned downtime for maintenance due to malfunction can be an unwanted and unnecessary expense. "They were concerned about achieving stable and reliable operation of the compressor. We were able help them with single process flange products that would improve pressure control and detection, while improving compressor uptime for customers," said Qing Gao, senior sales engineer, Swagelok Shanghai.
Putting Safety First
Within its workforce, SBW Group needed to ensure all employees were consistently following best practices in terms of safety, operations, and assembly of products. Ongoing training would be needed to boost the safety of employees and the quality of products for customers.
The Solutions
Quality Components
Swagelok Shanghai helped SBW Group choose single-process flange products, valves, manifolds, and tube fittings for its compressor panels that would achieve its reliability and product innovation goals. Tools, such as the tube bender, also helped to meet the company's safety requirements. Mingchun Han, head of instrument design for Shenyang Turbo Machinery, a division of SBW Group, said "We adopted Swagelok Custom Solutions in 2011 to overcome quality issues at the time. Swagelok products are in line with international technology and are consistent and of high quality, which guarantees safe production for us."
Learn more about Swagelok Custom Solutions
Simplified Installation
Quality of the end product is often reliant on the quality of the installation. Swagelok tube fittings and manifolds are design to be easily installed with a high level of dependability. Swagelok provides training to help ensure products are correctly installed, which translates to time and cost savings, as well as a better performing product.
Employee Training
More than 40 employees in two of SBW Group's subcompanies have completed Swagelok tube fitting installation training and safety operating training courses. With ongoing training two to three times per year, they have found that the training improves professional skills of employees and overall product reliability for customers.

SBW has helped its customers save more than 90% in maintenance costs, giving the company an edge against the competition.



The Results
Reduced Maintenance Costs
Since adopting Swagelok manifolds, instrumentation valves, tube fittings, tube bending tools, and Swagelok Custom Solutions nearly a decade ago, SBW has helped its customers save more than 90% in maintenance costs, giving the company an edge against the competition.
Improved Quality
Each compressor control panel has five manifolds and 20 connections. The quality of Swagelok's manifolds, instrumentation valves, and tube fittings has helped SBW Group maintain a zero-leakage record. With the single-flange design, SBW was also able to create an innovative design for its customers.
Greater Production Efficiency
Through training and the ease of installation provided by Swagelok products, SBW Group has been able to save more than 200 hours in assembly time each year.
To SBW Group, Swagelok is not just a components supplier—it is a strategic fluid systems resource. The teams have built mutual trust and friendships over the years.
"Swagelok is an excellent brand with reliable quality and good consistency. This is what makes Swagelok different from other brands," said Mingchun Han.
See how Swagelok can help you achieve your optimization goals:
Request more information about Swagelok's training and services
Related Articles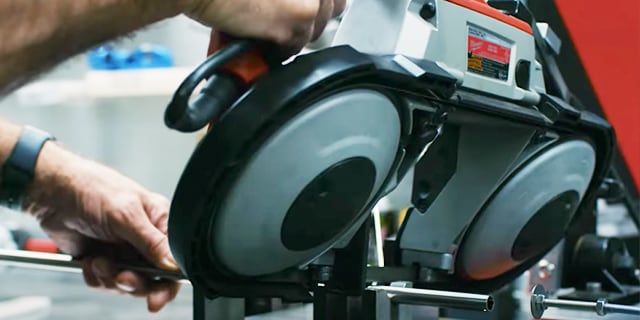 A successful tube fitting depends on many criteria, but one of the most important is proper tube preparation before installation. Learn to avoid costly or dangerous leaks by avoiding damaged, burred, or improperly cut tubes.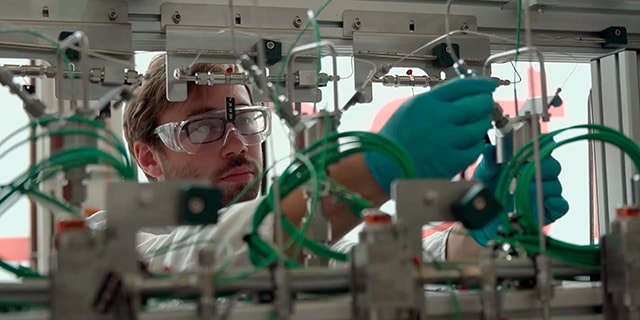 Learn practical tips on how to improve the performance and accuracy of your fluid and sampling systems from Swagelok.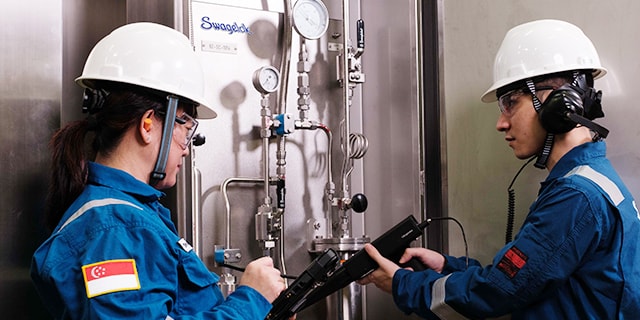 Learn how fluid system training and advisory services can help operators bridge a growing skills gap across several industries.