Swagelok Reference Point
Swagelok Reference Point brings Swagelok's unmatched expertise into one centralized resource for fluid system professionals.
Explore
Swagelok Reference Point provides industrial professionals with resources designed to help decrease downtime, increase efficiencies and troubleshoot quickly. Swagelok Reference Point blog posts will help you maintain a well-trained and safe workplace. Browse our latest blog posts below.
Latest Blog Posts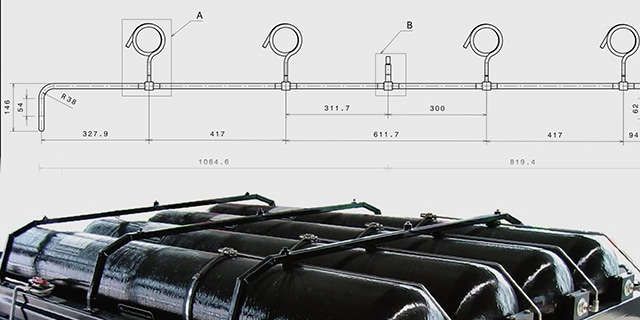 Swagelok's spirit of collaboration and willingness to invest in an EC-79 certification enabled Luxfer to create fuel delivery systems to power 144 hydrogen fuel cell buses. Learn how Swagelok Manchester's level of commitment drove innovation for Luxfer.
When fluid systems fail to perform safely and efficiently, plant productivity suffers. Swagelok can relieve the pressure of maintaining good system performance by providing expert guidance and helping to create a culture of continuous improvement.
Worldwide, industrial facilities are feeling the pressure to increase profits despite the widening manufacturing skills gap. Swagelok field engineers can help remedy your fluid system challenges with training and expert evaluation services.
Browse Categories
To receive updates on our latest posts, be sure to follow us on LinkedIn