3 Reasons to Standardize Fluid System Components in Major Oil and Gas Construction Projects
3 Reasons to Standardize Fluid System Components in Major Oil and Gas Construction Projects
Scott Nunnery, Strategic Account Manager, Global Construction Services
As major oil and gas construction projects continue to break ground around the world, owner-operators are always seeking new ways to control costs, ensure long-term reliability, and maximize the return on considerable investments being made.
One strategy to consider is the standardization of high-quality parts, components, and assemblies that make up critical fluid systems throughout the project's footprint. These systems are often responsible for enabling many important operational processes across these complexes, whether providing simple utilities or delivering potential gases. The failure of these systems due to substandard manufacturing, low-quality material selection, or improper installation practices can create major issues for the start-up, operation, and long-term productivity of the facility.
While fluid system applications and components often represent a minor percentage of the total construction project cost, the benefits of standardizing the selection of valves, small bore tubing, and tube fittings from a single, reliable supplier can be significant. Here are a few reasons why:
Learn about Swagelok Global Construction services
#1: It can help optimize labor and total system expenses. Today's oil and gas new facility construction projects are, in some instances, the size of a medium-sized city, making the scope and volume of purchase decisions a major consideration for owners. One of the main opportunities to control costs is to take advantage of standardization and repetition of applications and components wherever possible.
This practice is especially advantageous with fluid systems, as tube and tube fitting uniformity and consistency are essential for reliable fluid and sampling system operation. For example, standardization can help offset a lack of expertise in installation, maintenance, and operation for crews, allowing them to avoid working with different systems and components from a variety of manufacturers. Once contractors learn how to reliably install one type of tube and fitting, it becomes easier to perform installations across more systems. This process can also reduce rework by adhering to more consistent installation, operation, and maintenance protocols.
While high-quality, durably manufactured components can cost more on a per-unit basis, their importance in maintaining fluid system integrity in these processing facilities makes an investment in them worthwhile. This upfront cost can more than pay for itself by reducing maintenance, repair, and operations (MRO) expenses over the life of the system, helping contribute to lower total lifetime cost of ownership.
Read How Standardization Helped in a Recent Megaproject
#2. It helps keep all EPCCs on the same page. Given the importance of fluid system applications throughout oil and gas construction projects, many projects have become increasingly specialized depending on the chemical process. For this reason, it has become more common for owner-operators to work with a variety of different engineering, procurement, construction, and commissioning (EPCC) vendors depending upon the requirements of each application.
The more EPCCs that are on-site working on different critical applications, the more beneficial it can be to standardize a specific make of tube, tube fittings, or other components sitewide. This strategy makes it simpler for owner-operators to validate proper installation, maintain all fluid equipment throughout its lifetime, and avoid incompatibility between different parts across the entirety of the complex.
Additionally, major oil and gas projects increasingly involve EPCCs from around the globe based on their specialties, each with differing levels of knowledge and expertise about fluid system components and design. Specifying one reliable supplier, ideally one with a global reach that can help coordinate supply and navigate language barriers, can help all EPCCs gain a common understanding of the performance characteristics of the materials being used. This can eliminate some complexities during the front-end engineering and design (FEED) stage and help set up the remainder of the project for success.
#3: It ensures quality across the entire project. In addition to easier maintenance and parts compatibility across facilities, standardization with a reliable supplier ensures one thing over all: All critical fluid systems are made up of high-quality components that perform as specified.
When specifying fluid system components for oil and gas projects of any size, it is important to remember that not all tubes, fittings, and valves are created equal. Selecting components that are designed to maintain leak-tight performance, and that are made from higher-quality alloys that better resist corrosion, can help operators minimize risk of leaks, maintenance issues, and potential safety hazards. When all fluid systems are made up of such components and materials, owner-operators can expect high performance for the lifetime of their operations.
Interested in learning more about the benefits of standardizing fluid system components and assemblies across an upcoming oil and gas project? Swagelok can help. Our Global Construction services team, working jointly with our global network of authorized local sales and service centers, can help owner-operators standardize across these kinds of projects and realize greater initial and operational success.
Learn More About Global Construction Services
Scott Nunnery is a Strategic Account Manager for Global Construction services at Swagelok. He has been with the company for more than 13 years in both sales and construction management.
Related Articles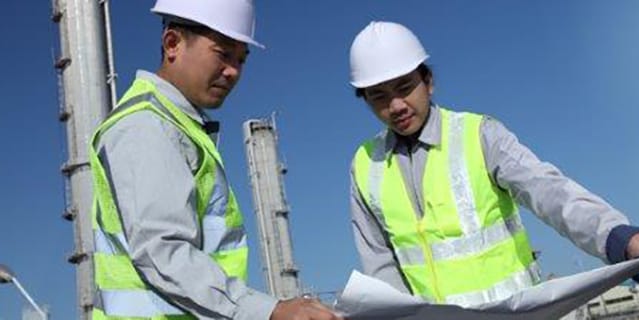 Swagelok's Global Construction team worked closely with dozens of global engineering firms to complete a massive petrochemical megaproject in Southeast Asia. Learn about the keys to this successful project.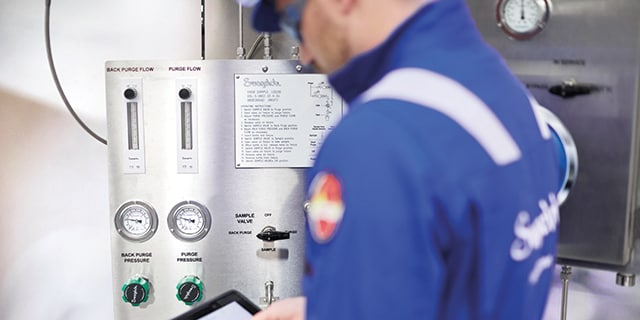 Analyzer shelters are an important part of any industrial refinery or other oil and gas facility. Learn some fluid and sampling system concerns to think about from Swagelok.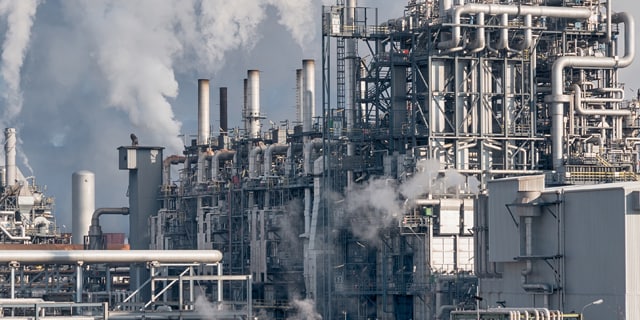 Fugitive emissions are a growing concern in the chemical and refining industries. Certified low-emissions (Low-E) valves can protect your facility and bottom line. Learn what they are, how they are tested, and how they can help you in this post.