Improving Output Quality and Production Efficiency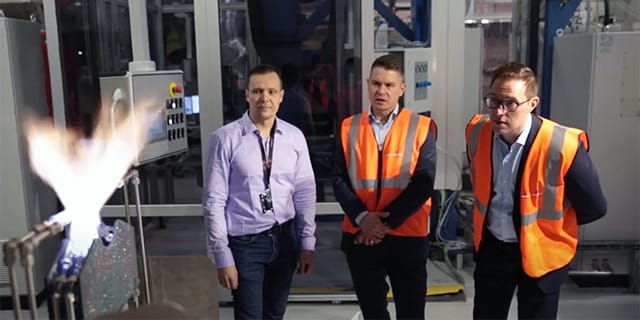 Fiber Optics Equipment Manufacturer Increases Efficiency with Customized Solutions
Rosendahl Nextrom is a leading supplier of production equipment technologies for optical fibers and fiber optical cables for the telecommunications industry. Its core competencies include providing solutions used in the making of optical glass preforms, fiber drawing and coating, ribbon-making, proof-testing, and fiber optic cable—all of which require cleanliness and purity of gases to ensure the quality and reliability of end products.
Request more information on Swagelok services
To keep up with the rapid pace of innovation and change in the industry, Rosendahl Nextrom turned to Swagelok Helsinki for customized fluid system solutions that would help them prevent leaks, ensure product quality and consistency, and streamline operations.
Hear how Rosendahl Nextrom was able to improve production efficiency and product quality
Cleanliness Is Key
Preform and Fiber optic cable production is divided into multiple stages of work. To protect the integrity and purity of the end product, gas cabinets are used during manufacturing stages providing ventilation of gases used or created during manufacturing. These cabinets require reliably performing valves to regulate gas emissions and control product quality.
Reliable valve performance is particularly important in the company's specialty fiber product lines, which have grown significantly in recent years. As explained by Oliver Roos, head of cleanroom production at Rosendahl Nextrom, the company's experience with Swagelok valves gives them confidence that their gas-handling equipment will perform at the highest possible levels. They receive the operational cleanliness and reliability they need, and they also appreciate the ease of installation of the products.
Engineering Excellence
Space constraints were also a concern for Rosendahl Nextrom when it came to the manufacturing of its fiber optic equipment. With production requirements growing rapidly, the company needed to increase its capacity and still allow space for engineers to work. Their equipment design poses a challenge, as it used three separate valves and numerous supporting components within the gas cabinets, which took up considerable space.
Rosendahl Nextrom facility managers worked closely with Swagelok engineers to consolidate the three valves used in the gas box application into one block, freeing up valuable space. This custom design also resulted in a system that was more efficient, enabled faster production, and met the needs of the customer more effectively.
Just-in-Time Delivery
As the time between engineering and manufacturing of their final product has grown shorter in recent years, Rosendahl Nextrom also explored different options for maintaining essential product inventory to ensure the company has the proper parts available exactly when needed.
To avoid the added cost of owning a large warehouse, the company turned to Swagelok's vendor managed-inventory (VMI) program. Swagelok Helsinki carries and maintains essential product inventories for Rosendahl Nextrom to provide just-in-time delivery of components at a lower overall cost. This inventory management system also allows them to streamline production while reducing administrative tasks, such as ordering and invoicing—helping Rosendahl Nextrom to focus more of its efforts on manufacturing products.
"In addition to global support where parts and components are quickly available when needed, the importance of local support and local expertise cannot be underestimated. Communication in one's own language is always easier, faster, and smoother." — Jari Sinkko, design engineer, Rosendahl Nextrom
Training Is Essential
As Rosendahl Nextrom's products and processes evolve, its employees need ongoing training to maximize the efficiencies and quality enhancements realized through the new designs. The company works with Swagelok-certified trainers to hone necessary skills in tube fitting installation, tube bending, and orbital welding through Swagelok Essentials training courses.
"Trainings carried out in cooperation with Swagelok shorten the training time and the time spent on our own personnel." — Oliver Roos, head of cleanroom production, Rosendahl Nextrom
Growing with the Business
Together, Rosendahl Nextrom and Swagelok Helsinki have completed a large-scale overhaul of both the design and production of its leading solutions for the telecommunications industry. From design and assembly services to inventory management and training, support from Swagelok Helsinki and ongoing collaboration between the companies has led to leak-tight performance, faster production, and higher product quality.
Additionally, as there is continued demand for Rosendahl Nextrom's products, the companies will work together to scale the business and deliver innovative solutions that will set Rosendahl Nextrom apart from the competition.
Learn more about the benefits of Swagelok® Custom Solutions and supporting services, as well as how they could help you improve your production efficiency and product quality.
Related Articles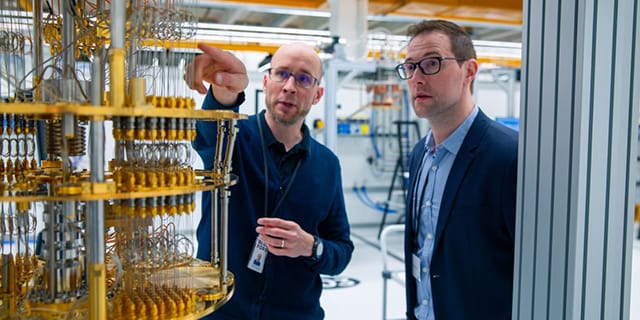 Learn why Finnish dilution refrigerator manufacturer Bluefors trusts Swagelok for fluid system components and solutions that help enable quantum computing, experimental physics and more.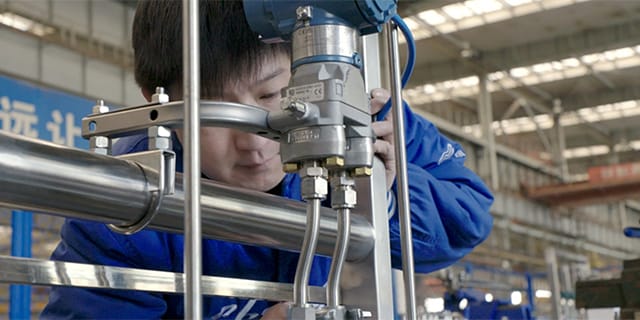 Learn how Swagelok Shanghai has helped Shenyang Blower Works Group Corporation achieve consistency, reliability, and cost savings for its customers while improving its own safety and production efficiency.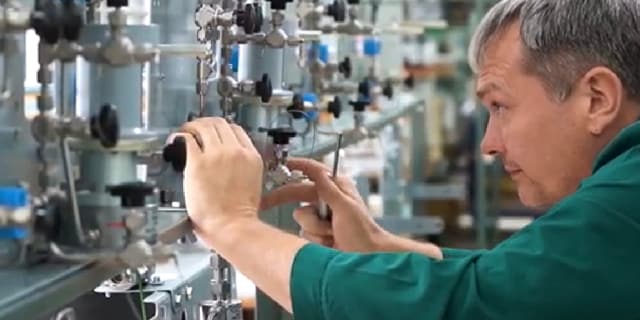 Learn how Swagelok has helped SPA Vympel, one of the world's most innovative oil and gas analytic instrumentation manufacturers, achieve reliability and success.