Speeding the Production of Catalyst Testing Systems for Lab Solutions
Speeding the Production of Catalyst Testing Systems for Integrated Lab Solutions
Björn Wagner, Managing Director, Swagelok Leipzig-Berlin
Integrated Lab Solutions GmbH (ILS), a research and development company, caters to a variety of industries, from the chemical and petrochemical market to environmental and green-energy coalitions. While each industry presents their own unique subset of challenges, every customer comes to ILS with the same end goal: they want to improve their chemical catalysts and processes for product research and development.
Contact MY LOCAL SWAGELOK SALES AND SERVICE CENTER
Catalyst Testing Relies on Component Success
Small-scale catalyst testing can help lower investment risks for industries hoping to launch innovative new products or chemical solutions. ILS creates equipment and tools to test whether your catalyst reacts properly or not. Once a customer is confident that the chemical solution is responding in a satisfactory way, then the entire solution can be scaled up for production.
Because catalyst testing units have to run 24 hours a day at often elevated temperatures and high pressures, component failure is not an option. "If a component in our unit fails, it could potentially shut down the entire unit," says Lukas Zobel, technical sales engineer at ILS. "The whole experiment would have to be stopped and destroyed. This is a huge disaster because you would have to then throw the results away and start again fresh."
Swagelok provides quality, reliable and leak-free fluid system components. With system success crucial for chemical research and development, ILS only selects the best components to build their customers' automated systems.
"The use of Swagelok components is critical in terms of safety, quality and reliability," says Tobias Brose, CFO and business development manager of ILS. "When we say 'Swagelok' in front of our clients, we don't have to discuss whether or not the supplier is reliable. It's just a fact."
"We use Swagelok components because our customers deserve to have the highest quality you can get," agrees Claudia Berger-Karin, project leader at ILS. "Sometimes, it is even a requirement from our customers that we use Swagelok components in our units."
The reliability of Swagelok products and Custom Solutions have proven to be a significant contribution to the work of ILS. In fact, at least 40% of all components used in a typical ILS unit are made up of Swagelok products. While Swagelok has proven to be an essential supplier for the catalyst testing laboratory, the business relationship between the two companies has become even more intertwined as chemical markets continue to expand.
Customers Require Speed to Compete
In recent years, the markets for chemistry and petrochemical industries have been volatile in terms of catalyst testing and processes. ILS's customers require fast responses and precise delivery times for their research. The receptiveness of Swagelok Leipzig-Berlin's associates has enabled deep collaboration between the two organizations—allowing ILS to rapidly respond to their customers' market needs.
"In the beginning, Swagelok was a supplier for components just like every other company that we have on our supplier list," Brose noted. "But over the years, Swagelok developed in such a way that their associates are sitting together with us in order to find a solution for our clients. We not only have a supplier but a long-term, solutions-focused collaborator."
Swagelok enabled ILS to produce catalyst testing units and technology at a much faster rate. The two organizations came together to find solutions for ILS through comprehensive system evaluation and advisory services. Both companies came to the realization that in order to fulfill the needs of ILS's customers, the speed of delivery had to be prioritized. This conscious goal between Swagelok and ILS propelled the Germany-based organization's growth to new heights.
"Above all else," states Mesfin Amare, key account manager at Swagelok Leipzig-Berlin, "we are there when ILS needs us."
As ILS continues to grow, the company's close relationship with Swagelok remains vital to success. In an industry driven by innovation and rapid change, quick and effective solutions are as imperative to customer success as component quality. Luckily for ILS, they have found an advisor that can deliver both.
Interested in learning how working with Swagelok can help meet your customers' changing needs? Contact your local authorized Swagelok sales and service center for more information.
Contact MY LOCAL SWAGELOK SALES AND SERVICE CENTER
About the Customer
Located in Berlin, Germany, ILS is a manufacturer of highly automated, or fully automated, equipment for chemical research and development. ILS primarily creates systems and products to help their customers solve challenges at different stages of product and process development. This includes catalyst testing tools to improve or test processes.
Related Articles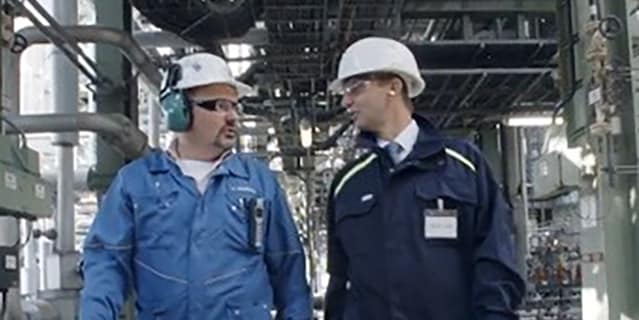 Swagelok's contribution to the safe operation of INEOS's petrochemical facility in Cologne, Germany maps back to the close collaboration between the two companies. Learn how Swagelok's trusted reliability helps INEOS ensure petrochemical safety.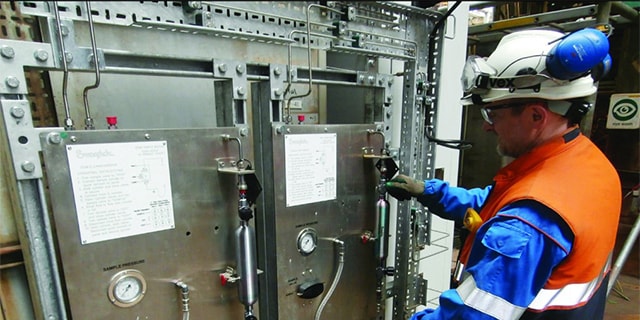 Learn how Swagelok Custom Solutions helped Charbonneau Industries focus on their core capabilities by speeding production, reducing labor costs and securing system quality with prefabricated thermal relief valves systems.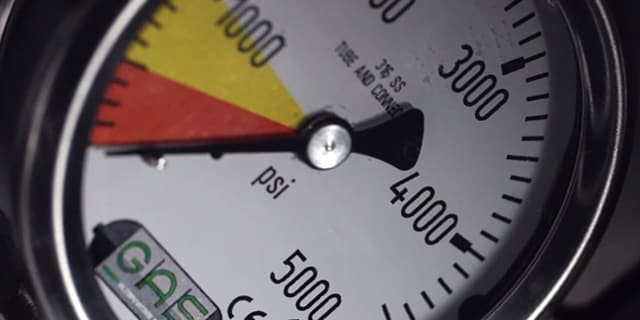 With Swagelok's help testing ways to control labor costs, Green Alternative Systems (GAS) experienced a 75% reduction in production time – which translated into $224,000 in annual labor savings. Read more about how the collaboration paid off.