Ensuring Reliable Deepwater Well Operations with Custom Solutions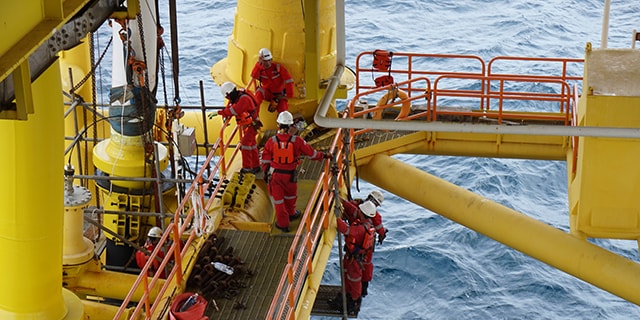 Ensuring Reliable Deepwater Well Operations with Custom Solutions
Kevin Gravouia, Upstream & Construction Sales Manager, Swagelok Louisiana
Some of the highest-stakes offshore oil and gas activity takes place in the Gulf of Mexico, where world-leading oil extraction companies wrestle with some of the industry's most complex challenges after making long-term investments and time commitments. Safety, containment, and uncompromising system reliability are some of the top concerns, requiring long-lasting equipment and system components to efficiently reach previously untapped energy sources.
Hydraulic pressure units (HPUs) are one such piece of critical equipment, providing steady, medium-to-high pressures to control safety devices, valves, and other important fluid system components deep in the oil well. HPUs are essential for safe, reliable well operation, where downtime can cost hundreds of thousands of dollars per day and, depending on the mode of failure, can pose significant safety and environmental risks.
Contact your local Swagelok Sales and Service Center
Over the course of a collaborative relationship, Swagelok has supplied custom HPUs and ongoing engineering and design support to one of the Gulf's major players for nearly 10 years. Here's a look at what has made the relationship successful:
The Stakes
Deeper and Deeper
Deepwater and ultra-deepwater oil and gas endeavors take place at depths of 1,000-3,000 feet and are increasingly common in the offshore industry. As depths increase, so do well pressures. "In deepwater applications, we're seeing and dealing with pressures of 20,000 psi and up," said Kevin Gravouia, upstream and construction sales manager, Swagelok Louisiana, who has worked closely with the customer through the life of the relationship. "As wells get deeper, pressures increase—I think this is what we'll be seeing as the new normal for deepwater over the next 10 to 20 years. Fluid system components for these applications will need to compensate for those higher pressures."
Safety and Reliability Under Pressure
HPUs in deepwater applications may have up to 60,000 feet of associated tubing throughout the well. The reliability of that tubing and the fittings that make connections is paramount, especially when operating under deepwater pressures. A dramatic failure could result in a significant safety hazard, potentially harming crew members while grinding production to a halt. Meanwhile, simple leaks can cost hundreds of thousands of dollars in lost production as maintenance takes place and production shuts down.
Extreme Engineering Required
Because of these intense conditions and reliability demands, performance can't be compromised, requiring highly designed and engineered components and equipment in all parts of well operation. For this customer, any supplier must have the ability to fully understand and deliver on these design requirements, such as clearances that are measured in thousandths of an inch.
The Solutions
Complete customization
The Swagelok® Custom Solutions team worked with the customer at every step of the HPU design to meet their detailed engineering specifications. And, in addition to being precisely engineered with high-quality products, Swagelok's custom HPUs were designed for maximum user convenience, too.
"When we're customizing our products for a customer, we're trying to think about how this equipment is being used, and who is using it," said Gravouia. "One key aspect of our solution was to provide an operation manual, including pictures and step-by-step instructions, so anyone can operate these HPUs." Another simple user-friendly fix included whiteboard labeling for critical components, enabling technicians to easily identify parts and processes at a glance.
Learn more about Swagelok Custom Solutions
Quality Components
Deep inside the wells, component quality is of the utmost importance. HPUs and their associated tubes and fittings must be made from the highest-quality alloys and materials, with the ability to resist corrosion and other failure modes in harsh deepwater conditions. "These fittings are meant to last the lifetime of the well, which is often more than 20 years," said Gravouia, adding that Swagelok FK Series fittings have performed well in the customer application. "For every component on this project, and all of our oil and gas projects, we're thinking through the engineering, design, and materials science to ensure that quality and reliability."
Collaboration and Problem Solving
The relationship between the customer and Swagelok has evolved beyond the simple supply of quality products. Deepwater applications are continuously evolving, and for every new challenge that has arisen, a supplier who works side-by-side to understand and help solve those challenges can be a real difference-maker. "Some of the engineered-to-order products we are making take upward of a year to fully develop," says Gravouia. "That entire process needs to be closely collaborative to meet the needs of the application."
The Results
Reliability Delivered
Before Swagelok first began building HPUs for these deepwater applications in 2013, the customer would have to change five to seven needle valves after every job. Seat damage would mean the valves would not shut off. With Swagelok, the customer has not experienced a single issue in operational reliability. Avoiding downtime and reactive maintenance has enabled well operators to maintain safe and efficient production in some of the world's most challenging conditions.
Downtime Decreased
Through close collaboration in the design process for HPUs, Swagelok was able to deliver several improvements over previously used units, including ease of access to the machines' pumps for maintenance purposes. Additionally, the Swagelok design included both primary and secondary pumps, enabling production to continue while maintenance was performed, saving hours—and up to days if a replacement was required—of downtime in the event of pump failure.
Ongoing Expertise
High-quality, customized solutions for challenging deepwater fluid system applications are just one ingredient in success. A supplier's ability to fully understand the challenges of the application, and to provide ongoing expertise, is even more important. "We have really deepened our relationship over the years," says Gravouia. "Any time a new well comes on, it's always a new challenge. Since we began working with them, this customer has come to trust that Swagelok can deliver a solution for that new challenge."
Deepwater wells require the highest-quality components, assemblies, and suppliers. Succeeding in these environments requires true collaboration, where vendors are willing to understand evolving challenges and can work collaboratively to overcome them. If you are interested in learning more about how Swagelok can help you find the right materials, designs and components for your deepwater application, contact your local authorized sales and service center today.
Related Articles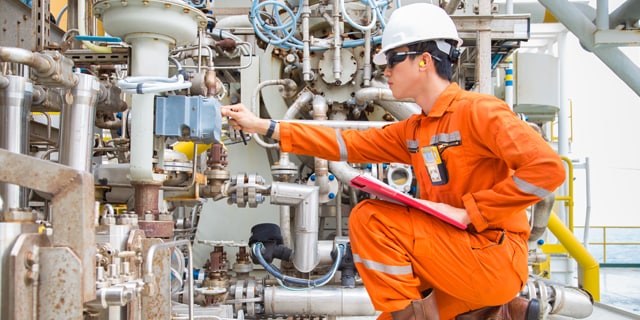 As oil and gas production expands into sour environments high in hydrogen sulfide, material reliability becomes critical. Learn how proper material selection and adherence to NACE standards can keep your system running efficiently.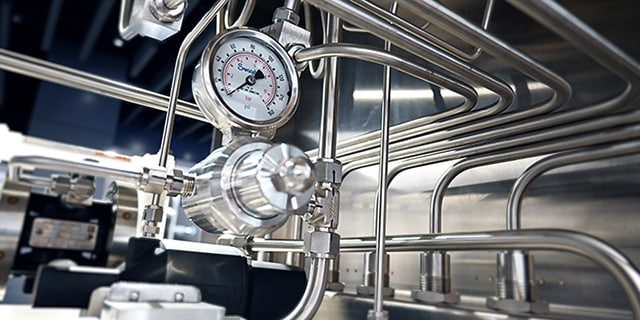 For medium-pressure applications in oil and gas topside assets, the speed and performance benefits of compression fittings can make all the difference.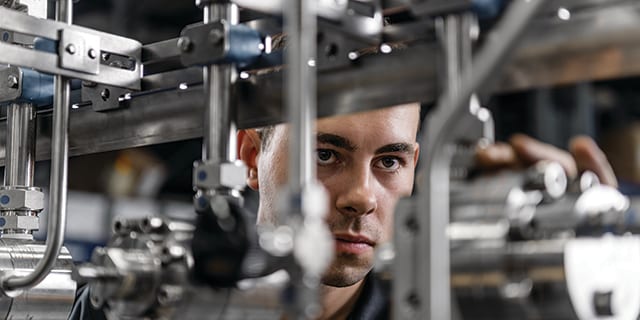 There are several common fluid systems that successful plant operations depend on, and choosing the right fabrication provider can be highly beneficial if you're short on resources.