Critical Components for Forward-Thinking Fuel Systems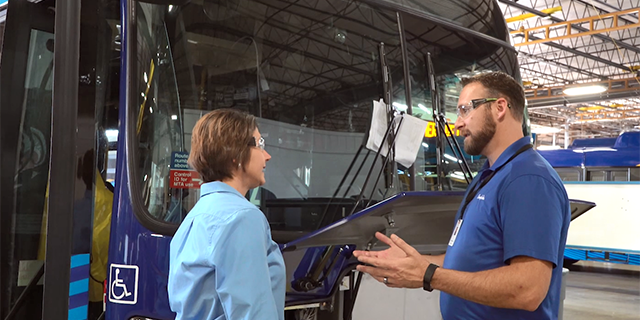 How New Flyer Develops Forward-Thinking Fuel Systems with Swagelok
New Flyer is the largest bus maker in North America, employing more than 2,300 people at its manufacturing hub in Anniston, Alabama. Citizens around the world depend on its buses for reliable transportation, meaning New Flyer doesn't compromise on the quality of its products—or that of its vendors.
Learn more about Swagelok solutions foR THE TRANSPORTATIOn INDUSTRY
"Our priority first and foremost is safety, and making sure we're putting good, clean, quality buses on the road," said Ben Wood, plant manager, New Flyer of America. "At the same time, our customers are facing increased pressure to reduce greenhouse gases, requiring new solutions."
Watch how Swagelok Alabama | Central & South Florida | West Tennessee helps New Flyer Enhance Reliability
Delivering on these reliability and efficiency requirements, New Flyer has become the leader in low- and zero-emissions buses. To develop the alternative fuel systems that make these efficient, reliable transit solutions possible, New Flyer has worked closely with Swagelok for critical fuel system componentry and training services across its manufacturing operations. Here's a snapshot of how this successful, ongoing relationship has taken shape:
The Stakes
Extreme reliability
"Our customers are twofold," says Wood. "First are transit authorities, who buy and operate our buses and count on their reliability every day. More importantly, it's the people on the street corner relying on those buses to get them to work, to the grocery store, and everything else." It means that every part New Flyer sources must be reliable, and that supply of those parts is always on time.
Eliminating emissions
As transportation applications everywhere seek to reduce emissions, New Flyer's hydrogen fuel cell and all-electric buses have proven popular. These cutting-edge applications require specialized components and system expertise to develop and market successfully.
The Solutions
Products suited for cutting-edge efficiency
Swagelok AFS valves provided an ideal fit with New Flyer's forward-thinking applications, as well as a broad range of additional solutions for alternative fuel systems, including tube fittings and quick connects.
Complete training solutions
In addition to the parts themselves, Swagelok has helped train more than 100 New Flyer employees on installation and inspection best practices, helping manufacturing workers ensure quality parts are installed correctly in New Flyer's alternative fuel system applications every time.
Close collaboration
With tight production schedules, on-time delivery is a necessity, and Swagelok has leveraged its local inventory of these unique parts and closely collaborated with New Flyer production teams to ensure success. "Quality components are central to the reliability of New Flyer's alternative fuel systems," said Wood. "It would stop our production if we didn't have the proper fittings when we need them."
Learn about Swagelok's full suite of training solutions
The Results
Industry leadership
New Flyer's Xcelsior® fuel cell bus and all-electric bus have become the gold standard for clean transit throughout North America and beyond. The company is fulfilling its mission of transporting people and their families safely, reliably, and responsibly every day.
Ongoing innovation
Clean transportation is a burgeoning market, and demand for buses like New Flyer's Xcelsior line is only set to grow. Wood said that as hydrogen fuel cell electric and all-electric buses become more widespread, the company will continue to rely on exceptional service and innovative solutions in this evolving industry.
Interested in learning more about solutions for alternative fuel systems? Contact Swagelok today.
LEARN MORE ABOUT SWAGELOK SOLUTIONS FOR THE TRANSPORTATION INDUSTRY
Related Articles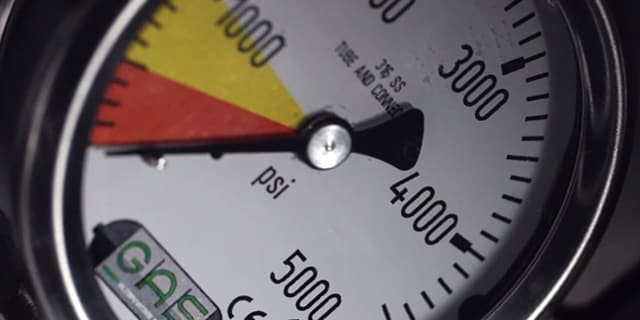 With Swagelok's help testing ways to control labor costs, Green Alternative Systems (GAS) experienced a 75% reduction in production time – which translated into $224,000 in annual labor savings. Read more about how the collaboration paid off.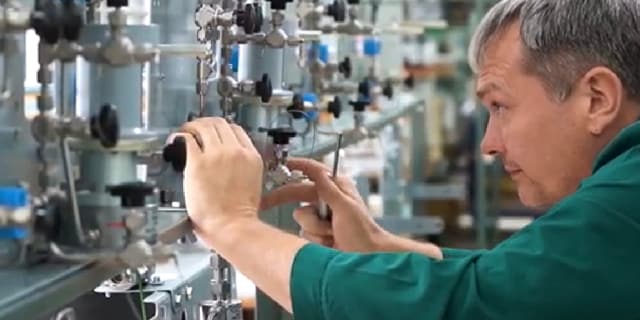 Learn how Swagelok has helped SPA Vympel, one of the world's most innovative oil and gas analytic instrumentation manufacturers, achieve reliability and success.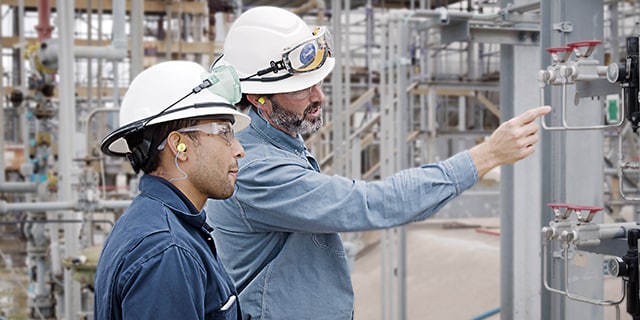 When fluid systems fail to perform safely and efficiently, plant productivity suffers. Swagelok can relieve the pressure of maintaining good system performance by providing expert guidance and helping to create a culture of continuous improvement.