Building Better Mechanical Seal Support Systems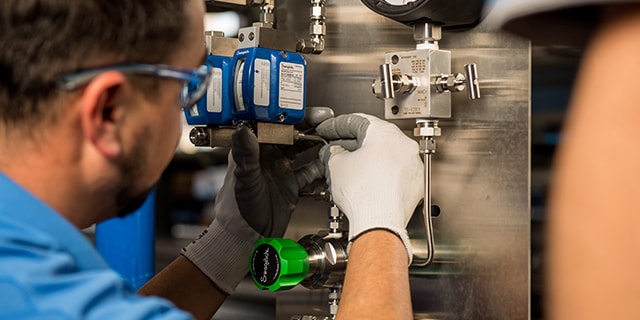 API 682 and You: Building Better Mechanical Seal Support Systems
Sean Hunsicker, Market Manager, Chemical & Refining Market
Mechanical seals became the dominant sealing technology in refineries and chemical plants in the 1980s, causing the American Petroleum Institute (API) to establish a committee whose sole focus was to write standards for these components. The first edition, API 682 Shaft Sealing Systems for Centrifugal and Rotary Pumps was published in 1994 with this mission statement, "This standard is designed to default to the equipment types most commonly supplied that have a high probability of meeting the objective of at least three years of uninterrupted service while complying with emissions regulations."1 Notably, the standard includes recommendations that unless otherwise specified, default to technology that has proven to be safe and reliable. Currently in its fourth edition, API 682 continues to offer guidance based on process service for both mechanical seals and their support systems.
While much of the standard is focused on mechanical seals, a significant portion is devoted to seal support systems, as they are a critical component to the proper functioning of the seal and pump system. As a manufacturer of seal support systems, Swagelok Company and our sales and service centers have implemented the best practices of API 682 4th Edition. In this blog post, we will explain what some of those best practices are, and how implementing recommendations from the standard in the construction and design of your seal support systems can help you meet your goals of increasing reliability and safety while reducing costs.
Browse seal plan kits and assemblies designed according to API 682
What are the Main Functions of a Mechanical Seal Support System?
Before we discuss best practices, let's look at the functions of seal support systems. These systems are designed for a specific mechanical seal and set of process conditions. Typically, they supply either a gas or a liquid to the mechanical seal to regulate the environment in which the seal operates, protecting rotating equipment from damage.
These systems have four main functions:
Provide lubrication to seal faces
Control pressure and temperature in the seal chamber and seal
Flush the seal of contamination and/or residue buildup
Prevent system process fluid from leaking into the atmosphere
Learn more about mechanical seal support systems in the video below.
Reducing Potential Leak Points
Throughout API 682 4th Edition, there are references to reducing the number of connections in seal support systems. Whether welded pipe or tubing is selected for the system, threaded systems are discouraged. Every connection can be viewed as a potential leak point and possible reliability risk in hydrocarbon pumping applications. Leaks on seal support systems near pumps can cause asset damage, increased downtime, environmental issues, and safety risks.
In the past, many seal support systems were constructed out of pipe due to piping being historically preferred. More recently, seal manufacturers, end users, and pump OEMS have implemented tubing as a connection solution in seal support systems due to its long history of successful use in critical applications throughout the industrial world. As rotating equipment expert Heinz Bloch noted in a recent Hydrocarbon Processing article, "[the] American Petroleum Institute Standard 682 (API 682) began to endorse the use of tubing for some seal piping plans. Regrettably, tradition-bound purchasers still opt for hard pipe; we are asking them to reconsider. API 682 (4th Edition) now specifies seal support system connections almost interchangeably."2
Tubing can be utilized to reduce the number of connections by bending lines and appropriately using adapter fittings. Often, the only needed connections are those at the seal and the sealing system. Since tubing is annealed, bending the tubing work hardens the metal, increasing the strength of the tube at the bend. Innovative connection technologies such as flange adapters and extended male connectors further reduce the number of connections from threaded ports on the seal and seal pots by eliminating the need for multiple fittings. The use of tubing provides further financial benefit when we examine the MRO costs of the pump, seal, and support system. During maintenance operations where "piping" around pumps is reworked, the use of tubing eliminates the need for costly on-site welding and can be installed quickly to reduce downtime.
Simplifying Operation and Maintenance
Seal support systems are critical to the proper operation of the seal and pump, and as such, require regular visual inspection. Making the job of visual inspection simple promotes system reliability and safety. When designing seal support systems, there are several best practice design principles to consider once the piping plan and general arrangement have been selected.
1. The systems function should be apparent and the design intuitive.
Mechanical seals are often damaged when pumps are started and stopped, sometimes as the result of improper seal support system operation. If the design of the seal support system facilitates proper operation, common mistakes when commissioning pumps can be avoided.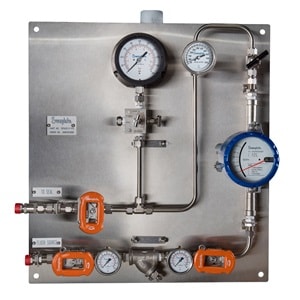 In API 682 4th Edition, a Plan 32 is shown as multiple instruments and components installed on either piping or tubing. While functionally correct, this design provides the operator little information regarding the operation of the system, what information is important, and why it is important. If the system is located down next to the seal on a pump, the operator now needs to walk back to the pump and bend down to read instrument information. Creating even small obstacles for operators increases the risk that trouble signals will be missed and reduces reliability. An intuitive solution is to arrange these components on a panel.
Placing a piping plan such as a Plan 32 on a panel accommodates two important design principles: proper identification and operation. This provides the following benefits:
First, the Plan 32 now looks like a distinct system. Instead of only having components located on a pipe or tube run, they are laid out on a panel where flow path can be identified, and all instruments are available at eye level.
Additionally, API 682 supports these design considerations. It states: "All controls and instruments shall be located and arranged to permit easy visibility by the operators, as well as accessibility for tests, adjustments, and maintenance" (9.1.5)3 .
Lastly, panels can include part numbering information, flow path indication, and operator instructions. These improvements help ensure safe and reliable startup and shutdown of pumps and seal support systems.
2. The system should be designed for ease of maintenance.
While correct operation of the seal support system is a high priority, consideration should also be given to designing systems that are easy to maintain. Seal support systems contain commonly serviced items such as flow meters, strainers, and other visual instruments. Preventative maintenance (PM) on these systems should be simple and safe for operators. If strainers are not conveniently positioned and available for blowdown, it is unlikely that proper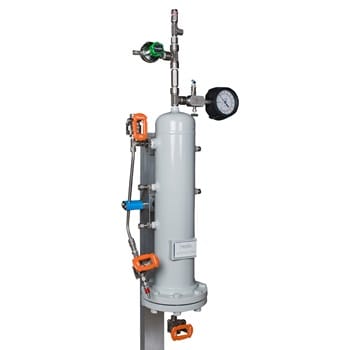 PM will be performed at recommended intervals.
API 682 4th Edition also recommends block-bleed configurations for all gauges. If systems are not designed with this feature, it is likely that as gauges fail, operators will be left without critical information until the next turnaround or project when the pump and support system can be decommissioned and the gauge replaced.
Lastly, there are a wide variety of tubing connections and design options that allow for every serviceable component on a seal support system to be easily removed and replaced while continuing to operate the system. For seal pots, the 4th Edition stipulates "Local operation, venting, filling, and draining shall be accomplished from grade. Unless otherwise specified, systems that require the use of a ladder or step or that require climbing on the baseplate or piping are not acceptable" (8.1.8) .4 Many plants have older seal pots with just a pipe plug at the top. Having operators climb a ladder to top-off the pot can expose them to process vapors and is a generally unsafe practice. Designing Plan 52s or Plan 53s with fill systems such as the one shown below is a simple design consideration and best practice that promotes safe maintenance.
Building Better Seal Support Systems
Implementing these basic best practice design principles for mechanical seal support system increases reliability and reduces costs. To recap how you can realize better results with your systems:
Consider using tubing instead of welded pipe to reduce installation and maintenance costs. This will also promote reliability through the reduction of potential leak points.
Bringing pumps offline to fix minor instrumentation issues or fill seal pots should not be acceptable. Locating these systems on panels, with proper labeling and designing for easy maintenance reduces the chance for operator error which can damage seals.
Seal failures and the associated costs of seal replacement should be of great concern to rotating equipment groups at all plants. Ensuring that the best practices and design principals of API 682 4th Edition are followed helps prevent these costs and creates a safer and more reliable operation.
Swagelok provides design and assembly of seal support systems through our network of more than 200 authorized sales and service centers. We offer configurable, local, and reliable systems that are better by design to help you reduce costs, save time, and improve safety of your rotating equipment. For additional advice on designing and installing your mechanical seal support systems, or to find the right API seal plan kits or assemblies for your applications, reach out to your local Swagelok team.
Request more information about mechanical seal support systems
1 API Standard 682, First Edition, 1994 "Shaft Sealing Systems for Centrifugal and Rotary Pumps," American Petroleum Institute, Washington, D.C.
2 Bloch, Heinz P., Consider Stainless Steel Tubing for Mechanical Seal Connections, Hydrocarbon Processing, March, 2018.
3 API Standard 682, Fourth Edition, 2014 "Shaft Sealing Systems for Centrifugal and Rotary Pumps," American Petroleum Institute, Washington, D.C
4 API Standard 682, Fourth Edition, 2014 "Shaft Sealing Systems for Centrifugal and Rotary Pumps," American Petroleum Institute, Washington, D.C.
Related Articles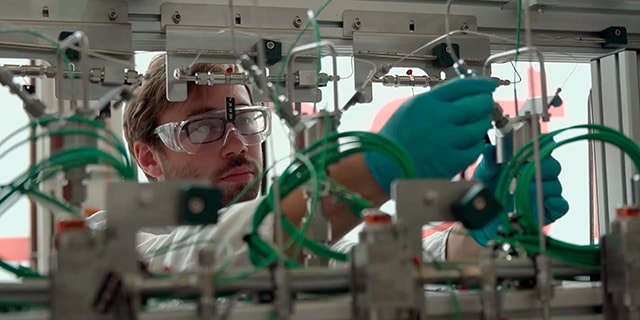 Learn practical tips on how to improve the performance and accuracy of your fluid and sampling systems from Swagelok.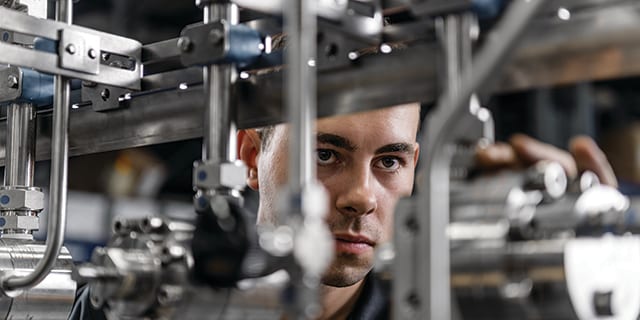 There are several common fluid systems that successful plant operations depend on, and choosing the right fabrication provider can be highly beneficial if you're short on resources.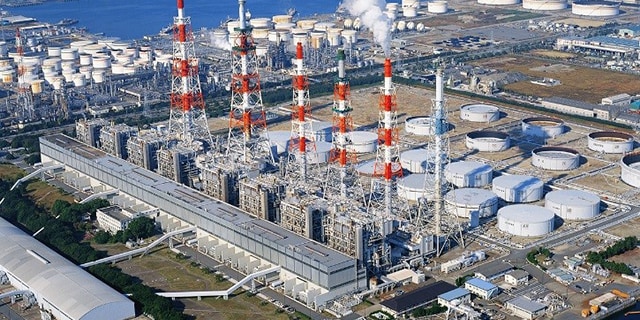 Fugitive emissions of hazardous gases can occur in refineries. Safe, leak-free containment depends on knowledgeable and empowered teams.