NuSource LLC to Offer Swagelok Valves to Nuclear Industry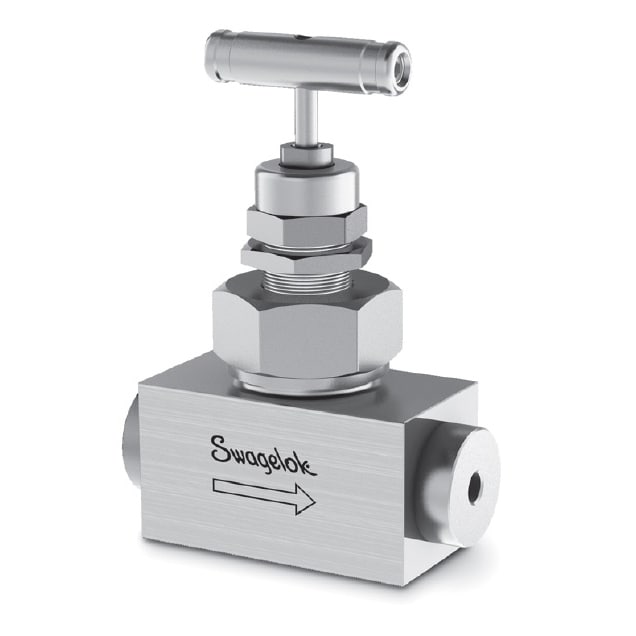 NuSource LLC to Offer Code-compliant and Safety-related Swagelok® Valves to Nuclear Industry Under Exclusive Agreement
Valves will be manufactured and warrantied by Swagelok and sold by NuSource, an accredited ASME N Certificate Holder.
SOLON, Ohio – (Feb. 27, 2020) – Swagelok, a leading solutions provider of fluid system products, assemblies, and related services, has entered into an agreement with NuSource LLC®, an accredited ASME N Certificate Holder, to allow NuSource to offer Swagelok® code-compliant and safety-related valves to customers involved in nuclear power generation. Under the agreement, valves for the nuclear industry will continue to be manufactured by Swagelok and backed by the company's limited lifetime warranty. NuSource will be responsible for design, code, and regulatory requirements; ANI inspections; and commercial-grade dedication of valves. These valves will bear the Swagelok name, and ASME code-compliant valves will be marked with a NuSource N-Stamped tag.
Moving forward, NuSource will handle all quotes, orders, design reconciliation, and delivery of code-compliant and safety-related Swagelok valves to Swagelok's nuclear industry customers. Code-compliant and safety-related 316 stainless steel tube, pipe, weld, VCO®, and VCR® fittings will continue to be nuclear certified and readily available from Swagelok sales and service centers.
The arrangement between Swagelok and NuSource allows nuclear power providers to continue receiving the high-quality Swagelok valves they have come to trust, as well as local support from Swagelok sales and service centers that provide these customers with additional products, training, and services. They can also tap into engineering support from commercial nuclear industry experts at NuSource. As a result, power companies will avoid cost and uncertainty related to obsolescence initiatives that have become common as many suppliers have exited the nuclear industry.
"When we restructured our nuclear business, it was important to us that we ensure our customers still had a means of procuring trusted, appropriately rated valve products and access to industry-leading expertise," said Joel Feldman, vice president of engineering for Swagelok. "We began working with NuSource soon thereafter in a limited capacity, and we heard how relieved customers were to know they could expect long-term access to Swagelok valves as well as engineering support from a company many of them already knew and trusted in NuSource. Now, we are pleased to formalize an agreement with NuSource to support our nuclear power customers moving forward."
For more information on Swagelok products, services, and business practices designed to drive value for customers, contact your local authorized Swagelok sales and service center.
About Swagelok
Swagelok Company is an approximately $2 billion privately held developer of fluid system products, assemblies, and services for the oil and gas, chemical and petrochemical, semiconductor, and transportation industries. Headquartered in Solon, Ohio, U.S.A., Swagelok serves customers through 200 sales and service centers in 70 countries, supported by the expertise of 5,500 corporate associates at 20 manufacturing facilities and five global technology centers.
About NuSource
NuSource LLC is an accredited ASME N-Certificate holder and a supplier of custom engineered hardware solutions for the commercial nuclear industry. With its extensive knowledge of nuclear power facility design and licensing, NuSource ensures implementation, documentation, operation, and regulatory compliance requirements are met. Its Quality Assurance Program is audited by NUPIC and meets the highest standards of the nuclear industry including 10 CFR 50 Appendix B, and ASME Section III. For more information, visit www.nusourcellc.com.