Lindsay Domingo Named Vice President of Talent and Communications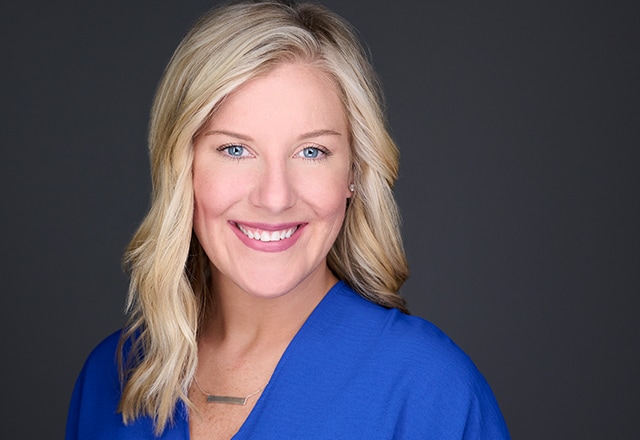 Lindsay Domingo Named Vice President of Talent and Communications
Solon, Ohio (August 22, 2022) — Swagelok Company is pleased to announce the promotion of Lindsay Domingo to vice president, talent and communications. Domingo will lead the integrated functions of corporate communications, talent management, and talent acquisition. Her responsibilities include the strategic advancement of the global communications team, integrating the functions of talent management and talent acquisition, and development coaching for the senior executive team.
Since joining Swagelok in 2018 as senior human resources manager supporting all functional areas of the organization, Domingo has taken on roles of increasing responsibility. She was named director, global talent management and organizational development in 2019. In 2021, Domingo transitioned to her most recent role as director, global talent management and operational excellence, which had a strong focus on executive development, coaching, and succession planning.
Prior to joining Swagelok, she worked with The Goodyear Tire & Rubber Co. for seven years, holding roles in human resources and communications. Earlier in her career, Domingo was a television news journalist.
She holds a bachelor's degree in communications from the University of Scranton and earned her master's degree in international relations from the University of Oklahoma. Domingo also serves on the board of directors for Adoption Network Cleveland which supports the complex and lifelong journey of those impacted by adoption, foster, and kinship care.
About Swagelok
Swagelok Company is a $2 billion privately held developer of fluid system products, assemblies, and services for the oil and gas, chemical and petrochemical, semiconductor, and transportation industries. Headquartered in Solon, Ohio, U.S.A., Swagelok serves customers through approximately 200 sales and service centers in 70 countries, supported by the expertise of more than 5,700 corporate associates at 20 manufacturing facilities and five global technology centers.