James Cavoli Named President, Chief Operating Officer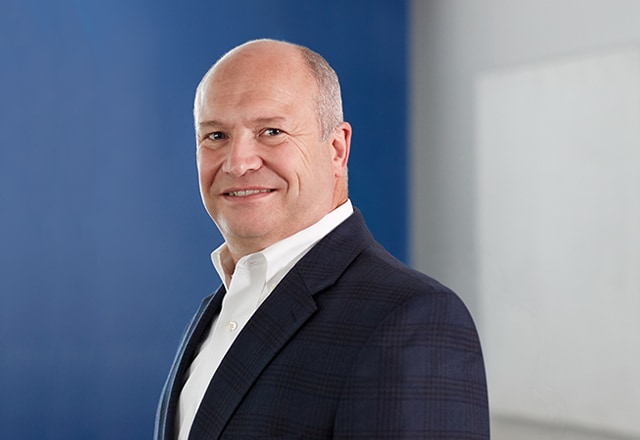 James Cavoli Named President, Chief Operating Officer by Swagelok Company Board of Directors
Solon, Ohio (June 17, 2021) —Swagelok Company has announced that James (Jim) Cavoli, the company's chief operating officer, will serve as the company's seventh president. The appointment was made by Thomas Lozick, chairman and chief executive officer, and ratified by the privately held manufacturer's board of directors at its May meeting.
Cavoli will continue to serve as Swagelok's chief operating officer (COO), a position he has held since May 2020. As president and COO, he is responsible for leading global business operations, including manufacturing, continuous improvement and quality, customer service, engineering, supply chain, marketing, and sales support. Cavoli also leads execution of the corporate strategic planning process.
"Over the past 18 months I have watched our associates rise to meet the challenge of a global pandemic. They worked tirelessly to keep each other safe and healthy and maintain flow of product and services to our customers," said Lozick.
"This outcome would not have been possible without Jim's leadership and the excellent work of our entire management team."
Cavoli joined Swagelok in 2010 as its director of strategic alliances. Prior to being named COO, he held a variety of executive leadership roles in the company, including chief financial officer and vice president, distributor support services. Cavoli is a U.S. Army veteran and an active board member for a variety of organizations in Northeast Ohio.
About Swagelok
Swagelok Company is an approximately $2 billion privately held developer of fluid system products, assemblies, and services for the oil and gas, chemical and petrochemical, semiconductor, and transportation industries. Headquartered in Solon, Ohio, U.S.A., Swagelok serves customers through 200 sales and service centers in 70 countries, supported by the expertise of 5,500 corporate associates at 20 manufacturing facilities and five global technology centers.