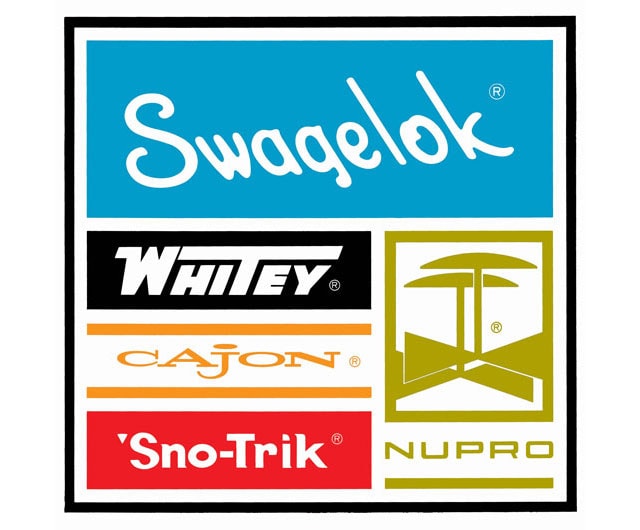 The Building Blocks of Our Quality Brand
Several product companies were grown within Swagelok and branded to give them their own identity, while other product additions were achieved by acquiring product companies with existing quality brands. In 1998, Swagelok began to consolidate the five product companies into a single Swagelok brand.
Cajon Company
In 1954, to meet this demand for "non-traditional" fittings, Cajon Company was formed.
Whitey Tool and Die Company
Whitey Tool and Die Company was added to the Swagelok family in 1958.
Sno-Trik Company
In 1967, Sno-Trik Company joined the Swagelok family.
NuPro
In 1956, growth in the nuclear power industry led to the formation of Nuclear Products Company.
Kenmac Limited
In 2003, Swagelok Company completed the acquisition of Kenmac Limited which broadened the Swagelok portfolio to include piping products, regulators, and other fluid system products.