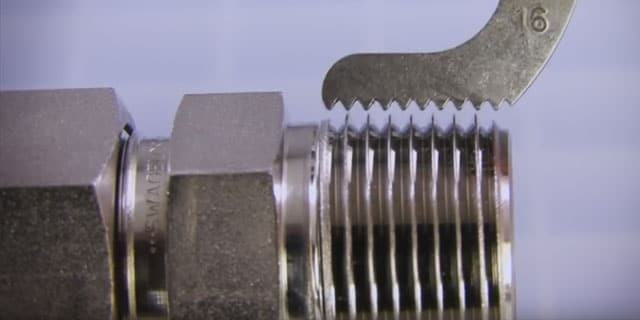 ISO 228/1? SAE/MS? NPT? Sometimes thread identification can be difficult, but when you're in the plant or out in the field, you need to know quickly how to identify a thread and order the right fitting. This 30-minute course teaches our customers how to distinguish between different types of threads and sealing methods. Customer benefits include:
Reduced misapplications
Reduced ordering errors
Reduced rework costs
Decreased product selection time
Contact Us for more information and to register.
Thread Identification Course Outline
Identify Common Mechanical Threads & Seals
Step By Step Identification Procedure
Determining straight vs. tapered
Measuring thread diameter
Determining thread pitch
Determining thread standard
Proper Assembly of Threaded Connections
Browse Other Topics: