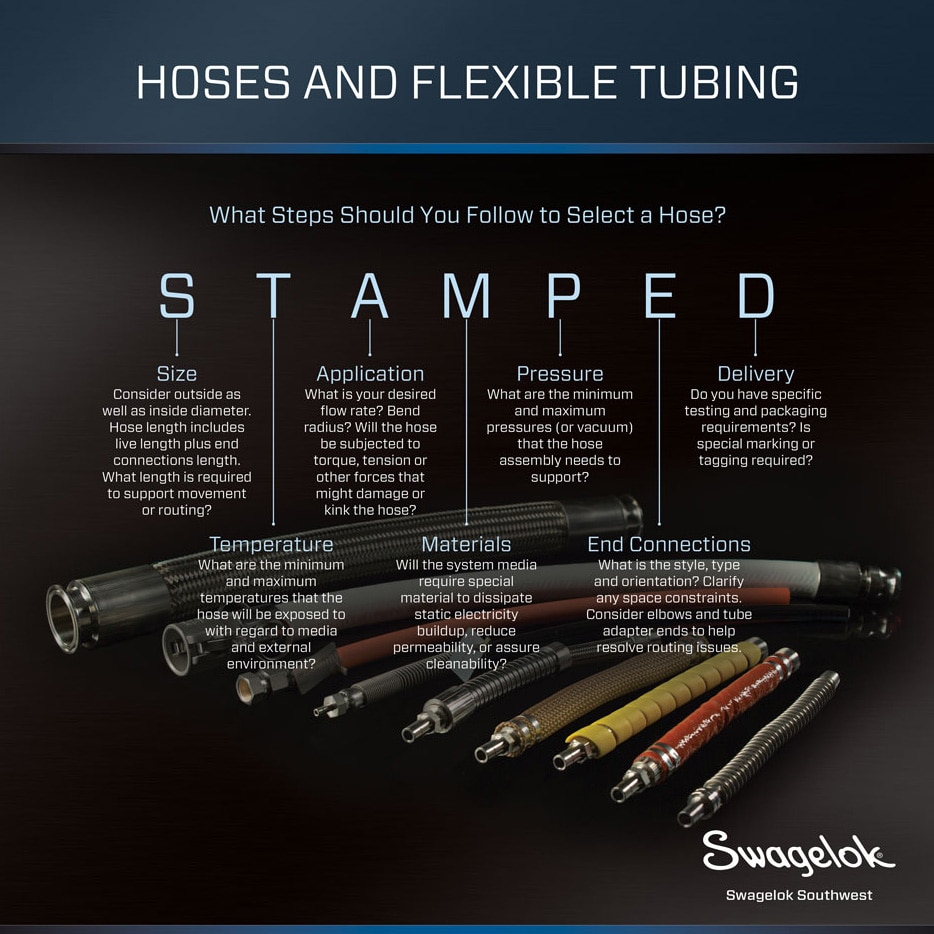 Essentials Training: Hose Essentials and Valve Essentials
Join us for a day of in-depth training on hose and valve selection, operation and maintenance. Assure safe, reliable and long lasting fluid systems and components. Taught by a Swagelok® Certified Instructor.
Next Class is TBD
Interested? Please email
Karen.Polen@Swagelok.com
,
Fill this Form
or call Karen at (602) 268-4848.
What do attendees receive?
Upon Completion of Hose Essentials, you will understand proper hose assembly and guidelines for successful hose operations that are critical in preventing premature failures and poor results.
Upon Completion of Valve Essentials, you will acquire foundational knowledge that helps reduce costs, ensure safety, and extend production cycles in your valve population.
Course Topics Outline

8:00 a.m. – 12:00 Noon: Hose Essentials
Understand common terms pertaining to hoses
Evaluate hose fits for various purposes
Recognize hose selection variables
Determine hose length and installation
Master common practices when conducting hose inspections
Discover best practices for preventative maintenance of hoses
Recall common issues found in hose applications
Identify potential issues and roadblocks in hose applications
12:00 Noon: Lunch Provided

1:00 p.m. – 5:00 p.m.: Valve Essentials
Identify valve types, functions, construction, and operation
Understand proper installation, repair, and troubleshooting of valves
Define leakage and how to control it
Define flow and understand system factors impacting flow
Identify and list factors affecting services life
Learn to read flow and understand system factors impacting flow
Learn to read flow curves and P/T tables
Link back to Training home page