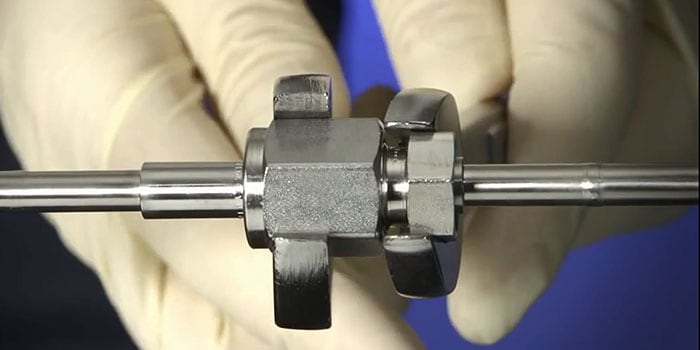 The applications and the fluids contained by VCR® fittings are some of the most demanding in industry. The fitting must maintain a leak tight seal on highly toxic, corrosive and flammable fluids. In this 60-minute course, customers learn about face seal components, proper makes and breaks, and how to avoid common installation errors. Customer benefits include:
Improved employee skills
Reduced installation costs
Reduced rework costs
Increased employee safety
Contact Us for more information and to register.
Swagelok VCR® Safety Installation Seminar Course Outline
Swagelok VCR Fittings
Define face seal fittings
How they work
Typical assemblies
Proper installation procedures
Good installation practices for VCR© performance & safety
Gasket Options
Silver plated vs. unplated
Non-retained vs. retained
Side load
Packaging
Installation Precautions
Under tightening
Over tightening
Scratched or damaged face
Re-used gaskets
Two gaskets
Removal of female nut silver plating
Browse Other Topics:
Link Back to Training Home Page