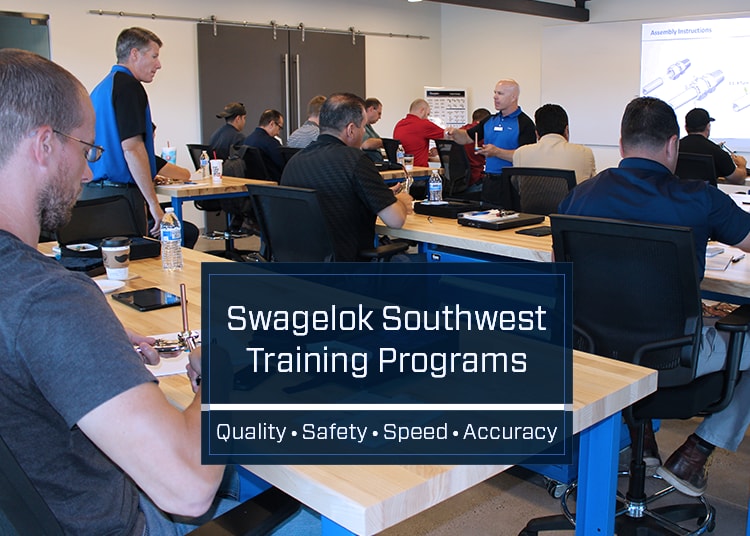 Welcome, one and all! We offer training for a broad range of skill levels and job roles.
If you feel you need help with training, we are just an email or phone call away.
We invite you to browse our training menu. Questions? Contact our training coordinator, Karen Polen at (602) 268-4848 or email karen.polen@swagelok.com.
Browse Training Programs:
View Upcoming Events:
Don't see what you need? Contact us to tell us more about your goals. We can customize a program for you.