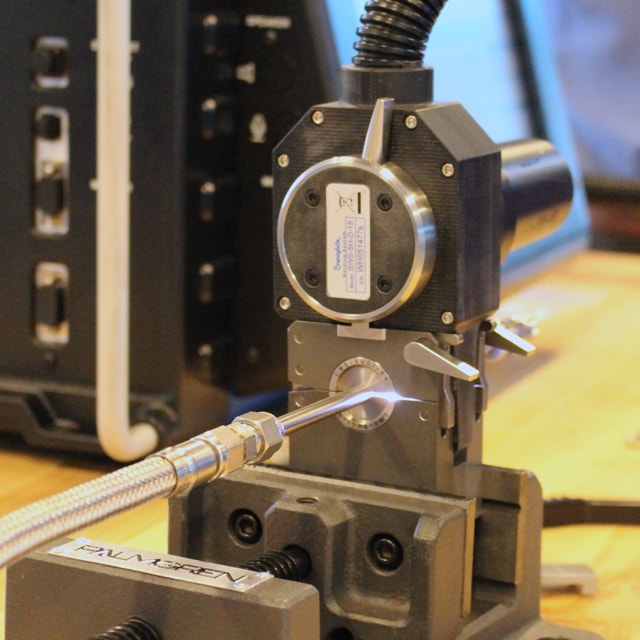 Rental Tools and Equipment
Swagelok Southwest offers a wide array of fluid systems fabrication tools for rental, allowing you the convenience of having precision tools readily available without the need to purchase capital equipment. Our on-site technical assistance and training is included to ensure that the equipment is properly and safely used. Contact Us to tell us your specific needs and we'll help you determine the best equipment for your project.
Items available for rental:
Swagelok® M200 Orbital Welding System – Lightweight, portable power supply with a variety of weld heads.
M200 Power Supplies
Series 5H Weld Heads
Series 20H Weld Heads
Series 40H Weld Heads
Fixture Blocks
Purge Panels
Purge Kits
Swagelok® Tube Benders - We have different sizes to meet your needs. These easy-to-use tube benders reduce installation time and effort as well as the potential for wrinkling or other damage to tubing during bending.
Hand Benders 1/8" – 1/2"
Bench Top Benders 1/2" – 1 1/4"
Electric Benders – 1" – 2"
Swagelok® Multi-Head Hydraulic Swaging Unit (MHSU) - Swagelok hydraulic swaging units pre-swage 1/2 to 2 inches and 12 to 38 mm Swagelok ferrules onto carbon steel and stainless steel tubing prior to assembly into a Swagelok tube fitting.
MHSU 1" and Under
MHSU 1" and Over
Do you need help with Training?
Swagelok Southwest Offers Training Seminars at our location or yours.
Learn More