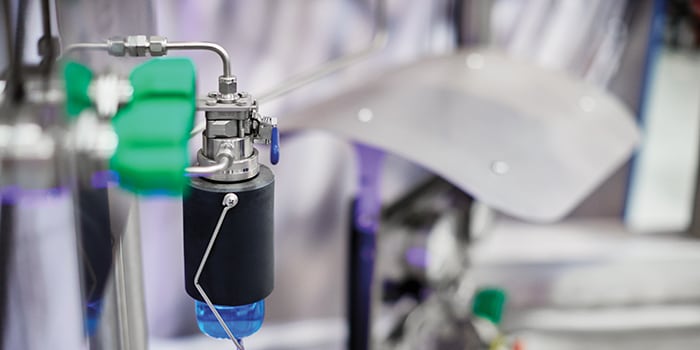 Grab sampling, also known as lab sampling or spot sampling, is the collection of a representative sample of liquid or gas from pipelines, tanks or systems and transporting the sample to a laboratory for analysis.
Why use grab sampling?
When done correctly, using the right equipment, grab sampling can help you:
Determine whether your online analysers are working correctly and validate process conditions
Ensure your end product is meeting quality specifications
Determine product quality during custody transfer
Provide verification of environmental emissions
Verify product quality and protect against sample evaporation or fractionation during transportation
There are a variety of ways to extract samples, but you should always consider:
Presssure
Temperature
Different process phases - liquid, gas, and non-volatile liquids
Hazardous or flammable properties
Chemical makeup and consistency
Surface treatment requirements
Purge requirements
Specifying the correct grab sampling system is key to ensuring you obtain a representative sample, without causing injury to operators or potential damage to equipment or the environment.
We understand your need for safe, reliable, compatible and customisable grab sampling systems. Our experienced engineers can work with you to determine the type of panel and correct configuration to suit your sampling requirements.
The following solutions can help you find the right solution for your application:
System Evaluation
Our team of highly trained and certified field engineers can complete an analytical system evaluation of your current or proposed sampling system, provide detailed, prioritised recommendations on enhancements and installation best practices to help you capture representative samples quickly and effectively. Through our field engineering team, you have access to the insights you need to improve your system health and reliability, improve operational performance, and minimise system downtime, all whilst avoiding safety hazards, unnecessary costs, and environmental risks, helping you verify the performance of your analysers.
Assembly Services
We understand what it takes to build safe, reliable, easy to use grab sampling systems. Our local team of certified assembly technicians and engineers work with you to design and fabricate panels to your specifications, and test for reliability, providing an accurate and efficient means for capturing a representative sample safely. Utilising standard designs that are configurable and flexible, you also have peace of mind that you are working with one supplier for all the components.
Training
Once your panels are assembled, we can provide hands-on training on the use of the panels for your technicians. In addition, we can further equip your team with the knowledge to prevent, diagnose and eliminate costly issues with Swagelok sampling system training, based on the teaching of industry expert, Tony Waters:
To download a copy of our Grab Sampling Systems brochure, click here
Contact us for more information
Whether you are looking for support to help you get better results from your analyser, more reliable and representative samples from your sampling processes, or require training to help you manage your sampling systems, we are here to help. Contact us on +44 (0)1224 759900 or email scots.cad@swagelok.com.